Balconies for Loft Conversions
Balconies for Loft Conversions
Glass Balustrades | Juliet Balconies | Curved Glass Doors | Decking | Projects | Galleries | Articles | Reviews
Bright ideas
Lofty ideas from Balcony Systems - putting the finishing touch into Loft Conversions.
Loft conversions and extensions are an increasingly popular trend with homeowners seeking to add value, space and light to their homes without incurring the expense and hassle of moving.
They're also an excellent investment: according to a recent survey by the Nationwide Building Society, adding both a bedroom and bathroom through extensions or loft conversions, in London or anywhere across the UK, can add up to 23% to a property's value.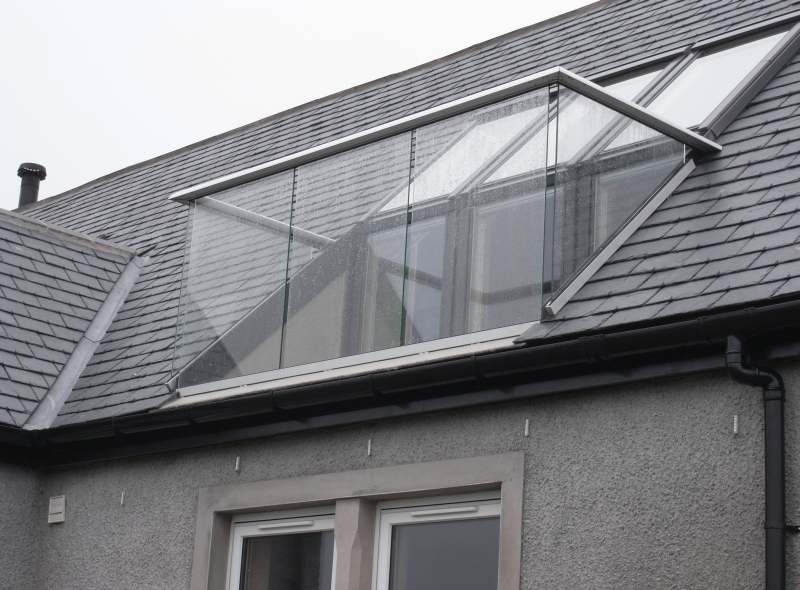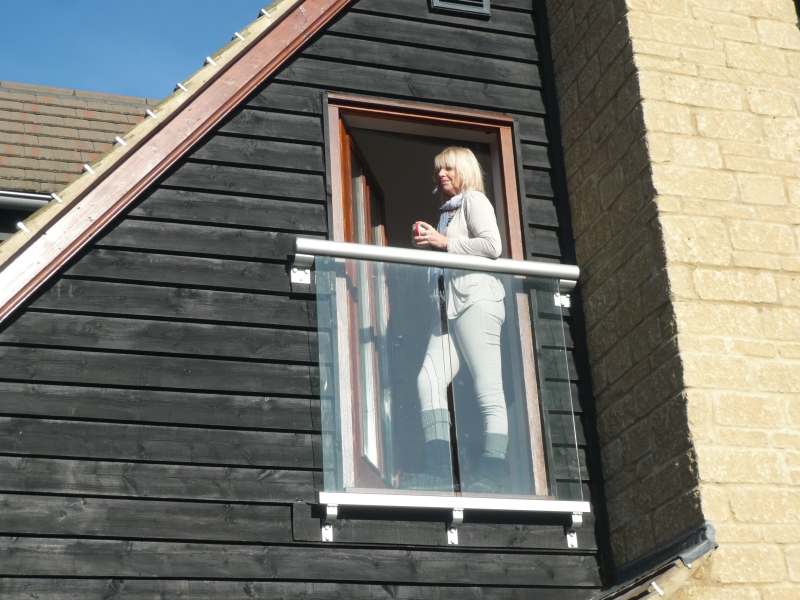 Balustrade Solutions
With many schemes incorporating French Doors that require a secure balustrade, Balcony Systems can offer a range of affordable, exciting and flexible balustrade solutions to complete those all-important finishing touches for all types of projects – large or small.
The company works with a number of loft conversion specialists and builders throughout the UK who can now select from a hugely-expanded range of Four Juliet balcony systems offering 112 different Fast-Track models available with a five (5) working day turnaround.
Three new systems – an attractive Mirror-style Juliet and the renowned Aerofoil handrail, and the Frameless - have been added to the cost-effective original Orbit 70mm handrail range. Countless custom Juliet balcony sizes – up to an amazing 4,100mm wide without the need for any vertical posts – can also be supplied with a 30-day lead time.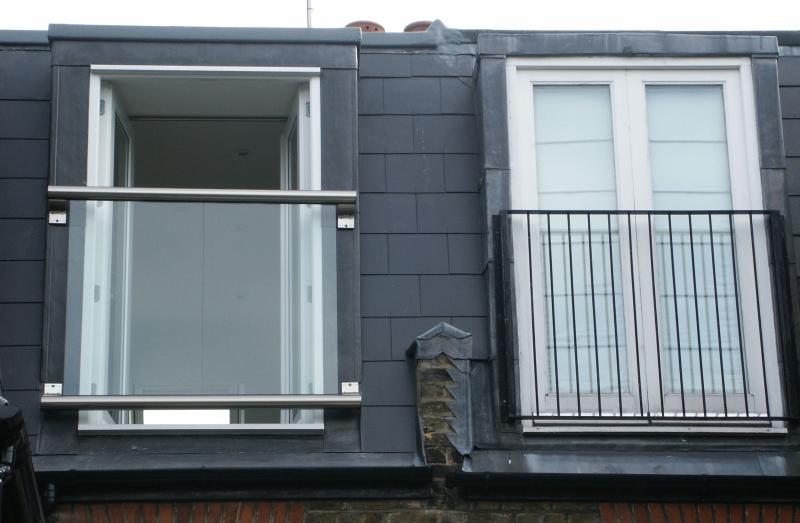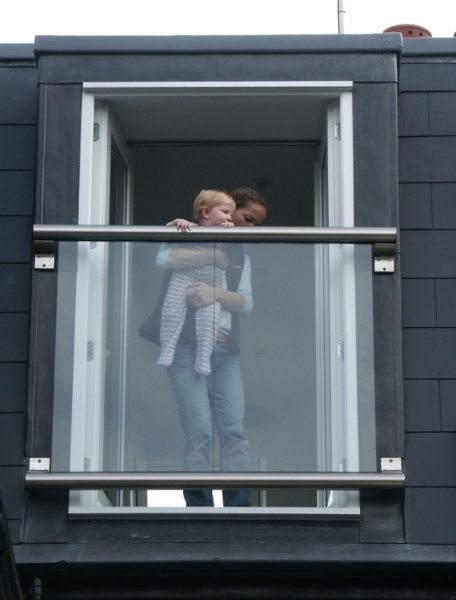 As a versatile solution for loft projects, glass balustrading offers many design possibilities: such as protecting the stair access to the room allowing greater penetration of natural light to the stairwell and providing the secure barrier for inward-opening French Doors.
Light-enhancing French Doors
Incorporating French Doors with a glass balustrade is a great light-enhancing feature for new rooms in former roof spaces and many people are choosing this option, space permitting. Spencer Clifford, Director of Loft Life, based in Bromley, south east London - which he calls 'the heart of loft conversion land' - has noticed this growing trend, saying: "French Doors in loft conversions certainly let in a lot more light compared to the traditional dormer window, which, arguably, is not as attractive a feature."
While Mr. Clifford estimates around three-quarters or 16 out of 20 loft conversion projects involve French Doors overall, this figure rises to around nine out of 10 in parts of south west London.
"It's quite a startling trend, but it makes sense from a resale point of view. There's a big difference between a conventional plain window and French Doors with an attractive glass balcony that allow light to flood the interior. A quality loft conversion can transform your home. It's not always necessary to buy a larger house," continues Spencer, who has used Balcony's products in a number of loft conversion schemes.
Balcony's glass solutions
Mr. Clifford adds: "Balconette is a good company to deal with and their attractive glass balustrading options are a hit with customers."
Barry Westall, Director of Reading-based The Loft Conversion Company, has also observed greater customer preferences for a transparent balustrading solution versus the alternative timber or metal alternatives with spindles or vertical bars.
Mr. Westall comments: "We have used Balcony's glass Juliets on numerous occasions because they provide a clear uninterrupted view to the outside, which people like. We used to use wrought iron, but then Building Regulations changed to require a 1.1 m high balustrade.
"As this is quite high and the height in the roof space can be restricted, it started to look like we were putting a 'cage' on the property. Customers are happy with the glass Juliets because of the clear view and extra light in the room," continues Barry.
"People like the unobstructed view with a glass Juliet balcony. Whether the French Doors are open or shut, the balustrade is very unobtrusive; it hardly looks like there is anything there at all. If you can introduce French Doors and a glass balustrade, a loft conversion takes on a completely different feel when compared to a dormer window."
Barry adds: "People love glass balustrades and we have to build loft conversions to the way people want. Balcony Systems have been very good, which is why we continue to use them."
Simple and Affordable Loft Conversion
At an average cost of £30,000 to £45,000, converting the loft is much cheaper than moving house, says John Stehlin of J Loft Construction Ltd, who has been installing Balcony's products for four years.
"Balcony Systems' Juliet balconies in stock sizes are cost-effective and easy to fit," he continues. "Clients are very satisfied with them as they like the nice view and the room feels more open. We've seen a massive trend towards floor-to-ceiling French Doors that open into nowhere; they're the 'in thing'. The main reason is light."
A1 Lofts completed a stunning rear dormer loft conversion adding a double bedroom with en suite to a property in Twickenham. The full-width bi-folding doors with glass balustrade really open up the room and bring in maximum daylight with a beautiful and uninterrupted view.
Balcony Railing Systems
Easy to fit, with no glass clamps and no corner posts, Balcony's balustrading system can be used to create any angle or shape. Slim glass panels save space compared to alternative spindle systems.
Balcony Systems recently expanded their Juliet Balcony Range offering three system options, All of the three systems can be supplied in four colours - White powder-coated, silver, bronze and Balcony's proprietary Royal Chrome anodised finishes – with 10mm clear toughened glass and an optional BalcoNano® self-cleaning glass coating. For custom Juliet balconies, there's a wide variety of glass options, including laminated and tinted panels.
"We are seeing rising demand from homeowners opting to create greater living space in their existing properties by converting lofts or adding extensions, rather than incur the hassle and expense of moving," comments Balcony Managing Director, Effi Wolff. "Customers are pleased with what our system offers in terms of quality, visual appeal and value-for-money."
"The affordability of a glass balcony frequently surprises many enquirers. That's why we continue to challenge people's perceptions that glass balconies are expensive with a proven system that adds value and delivers at every level," he adds.