The Advantages of Balconette's Juliet Balcony
The Advantages of Balconette's Juliet Balcony
Glass Balustrades | Juliet Balconies | Galleries | Articles | Case Studies
To price your balustrade requirement first choose the shape most similar to yours
Please Choose your preferred Option
Origin of the name Juliette Balcony
Having a very romantic origin, the term comes from Shakespeare's famous balcony scene in Verona, often referred to as "Juliet's Balcony". The term "Juliette Balcony" or "Juliet Balcony" is quite specific to the United Kingdom market. In the US or even Europe, if you used this term, they would not have a clear understanding of what you're referring to. The term originates from Shakespeare's Romeo and Juliet balcony scene, adding to its romantic allure.
About Juliette Balconies
Distinct from a "walk-on" balcony, the term Juliet Balcony denotes a simple guard or barrier placed on the outside of full-height French doors, typically on the first floor or higher levels, which do not lead to an actual balcony.
In contemporary home design, the use of full-height windows and doors has become common, creating a sense of more expansive space within a limited environment. This design choice extends the outdoor view and expands the visual perspective from the interior, providing a broader downward view.
The traditional Juliet balcony was commonly crafted from steel, often painted black, featuring vertical bars. It would be affixed to the exterior wall, serving as a protective element. This type of steel Juliet Balcony carries a substantial appearance and imparts a somewhat "caged" aesthetic from both the interior and exterior viewpoints.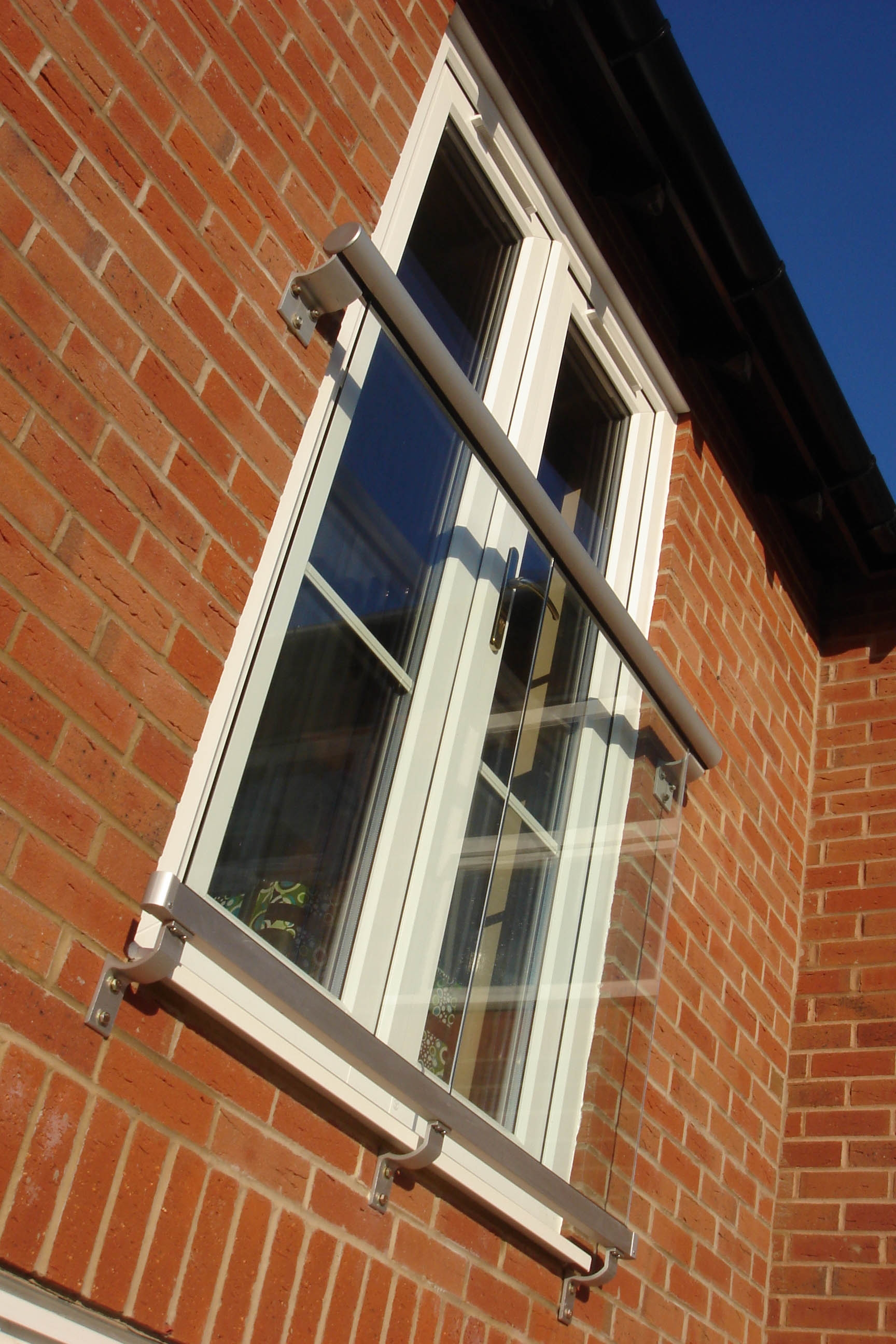 Balconette Juliet Balcony
Balconette's exciting solutions for Juliette Balconies
Balconette have some exciting solutions for Juliet balconies that perfectly aligns with the fundamental purpose and intent of incorporating full-height windows or doors in the first place.
From the interior, you achieve an unobstructed glass balustrade, featuring a seamless handrail spanning the opening. There are no vertical bars, posts, glass clamps, or lugs involved.
This system capitalizes on the inherent strength of Balconette's proprietary handrail to withstand the required loadings according to building regulations. Notably, a Juliet balcony with a 4.0m span can be achieved without the need for any posts.
Derived from on-site experience, Balconette has developed this product with a focus not only on the end user's perspective but also on the installer's viewpoint. As a result, it stands as one of the easiest glass systems to install. Moreover, if the need arises, a glass panel can be replaced from within the property without the need for scaffolding. Numerous customers have praised the straightforward installation process of their Juliet Balcony.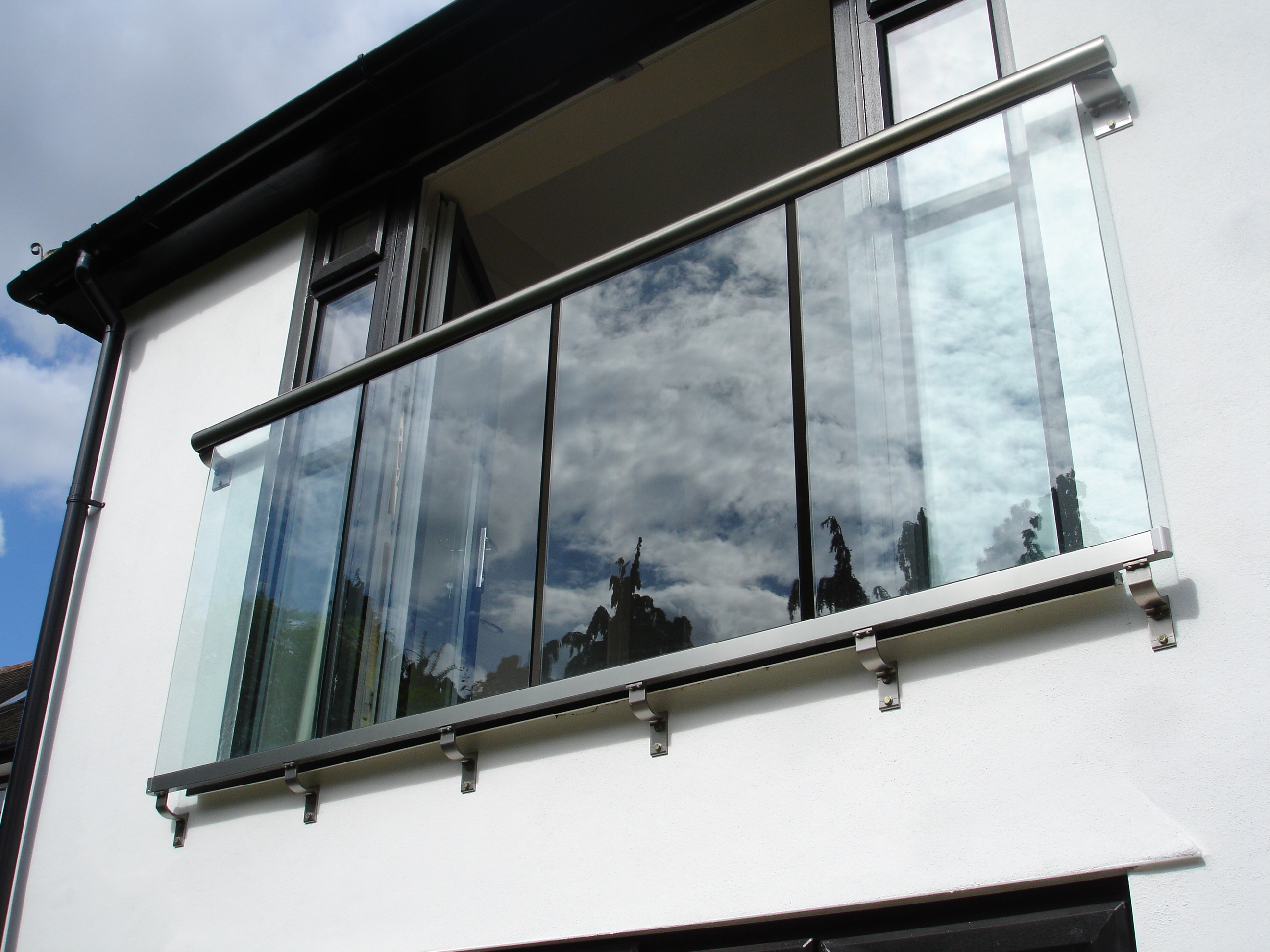 Balconette 2.84m Juliet
Why use a handrail
A handrail provides a sense of security and stability, and it's also more comfortable to lean on than just a glass panel. Balconette has conducted surveys involving architects, installers, and customers, and the findings are clear: when glass is utilised on a balcony or Juliet balcony, users feel safer and show a preference for leaning on a handrail rather than relying solely on glass.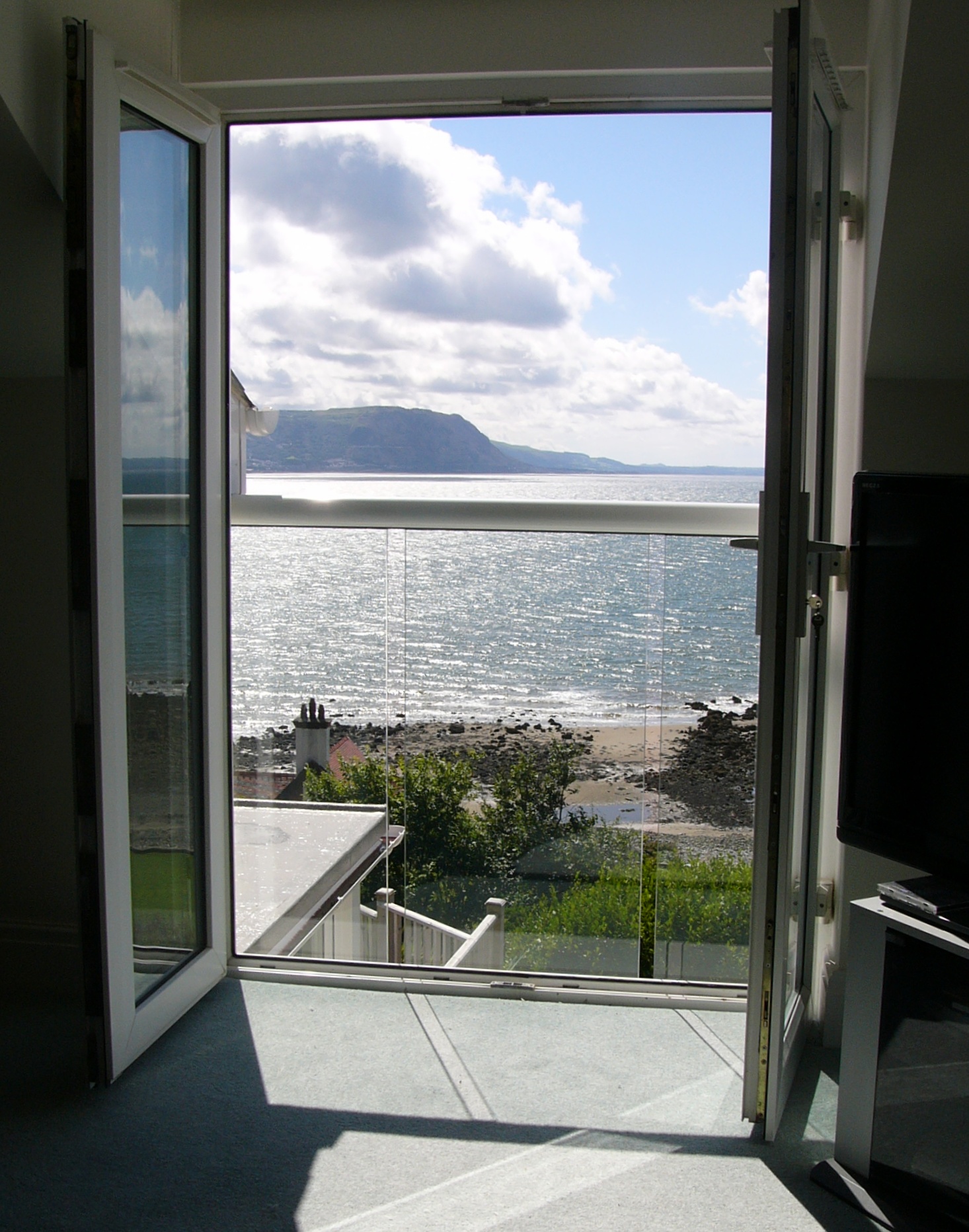 Juliet Balcony views
Balconette's Juliet Balcony systems have gained remarkable popularity, resulting in four Juliet Type options and eleven (11) Fast-track sizes. This enables us to swiftly supply builders, private homeowners, self-builders, and renovators, alleviating the pressure for those who've left this aspect to the last minute. With an impressive 121 models available in a 7-day turnaround, Balconette is committed to meeting diverse needs promptly.
Our Juliet Balconies have been delivered across the British Isles, from the Isle of Lewis to Lands' End and from Northern Ireland to Aberdeen. Customer satisfaction resonates through their positive feedback.
The materials selected for crafting these Juliet Balconies are chosen for their minimal maintenance requirements, typically needing nothing more than cleaning. The structure is crafted from premium Aluminium Alloy, treated with the finest powder coating, or anodising to ensure long-lasting durability. Naturally, the incorporation of glass ensures strength, beauty, and longevity.
Can You Have Just Glass, Without a Handrail?
Frameless glass Juliette offers a contemporary and open look, often without the need for traditional handrails. This design choice emphasizes a seamless and modern aesthetic, providing both safety and an unobstructed view.
The Frameless Option in Royal Chrome, Jet Black, and Anthracite Grey
Among the frameless glass options, finishes like Royal Chrome, Jet Black, and Anthracite Grey stand out. Royal Chrome exudes luxury, reflecting light for a glamorous effect. Jet Black makes a bold statement with its dramatic contrast, perfect for modern designs. Anthracite Grey offers a refined and versatile charm that blends well with various colour schemes. These finishes, coupled with the minimalist frameless design, create a harmonious and contemporary atmosphere, suitable for those who prioritize both style and functionality. Before deciding, consulting professionals in architecture or design is crucial to ensure the choice aligns with safety requirements and design goals.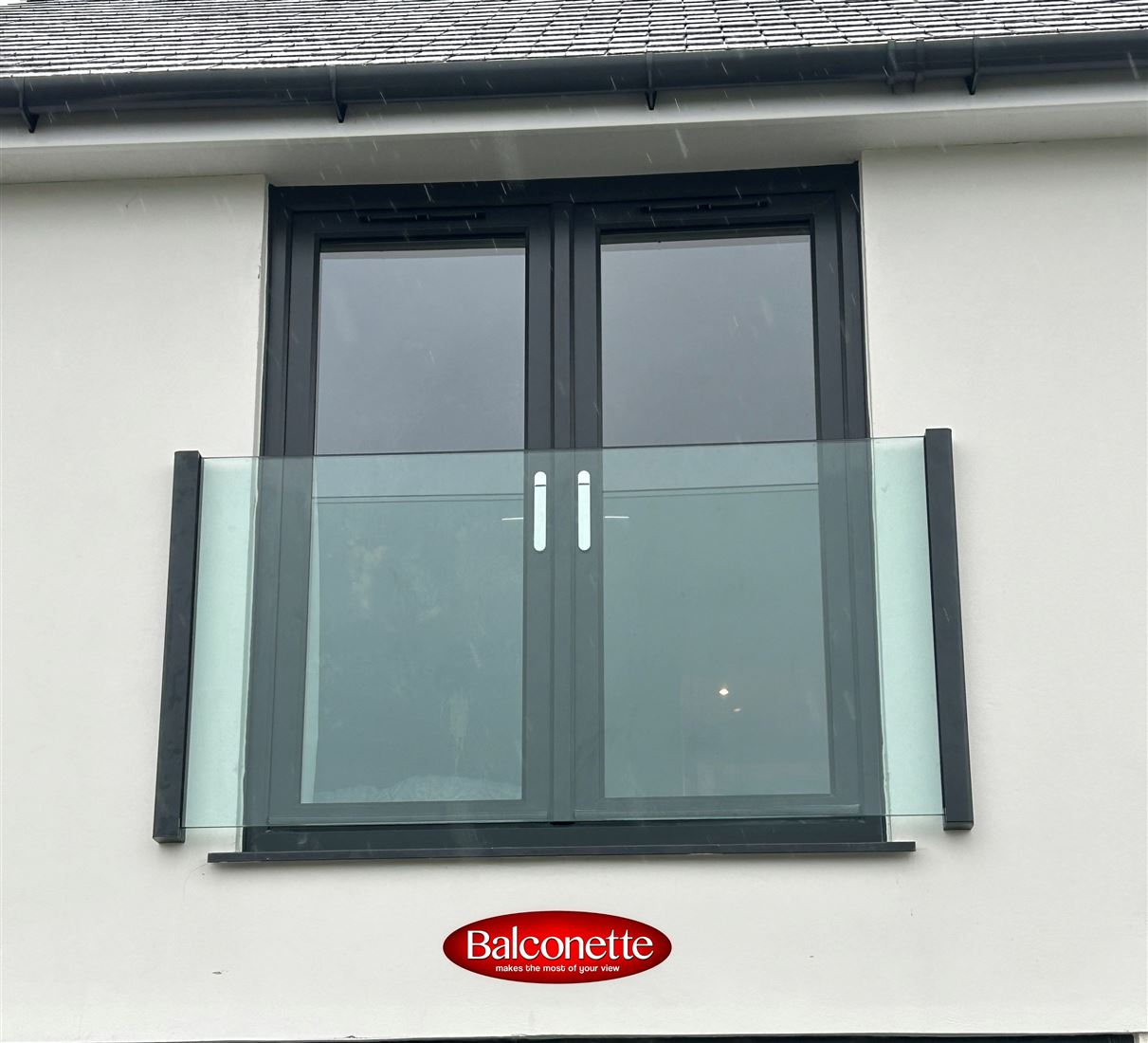 Anthracite grey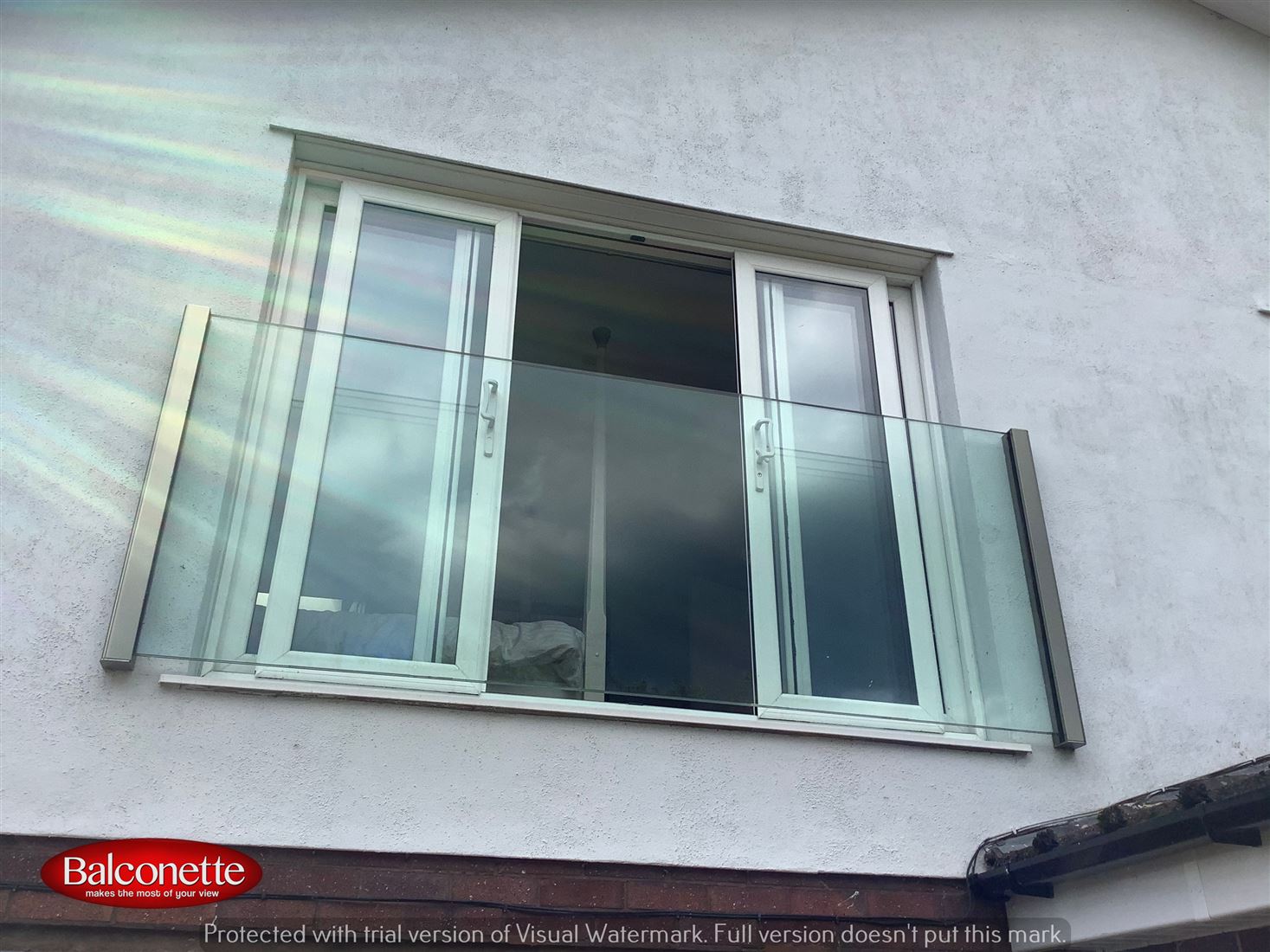 Royal Chrome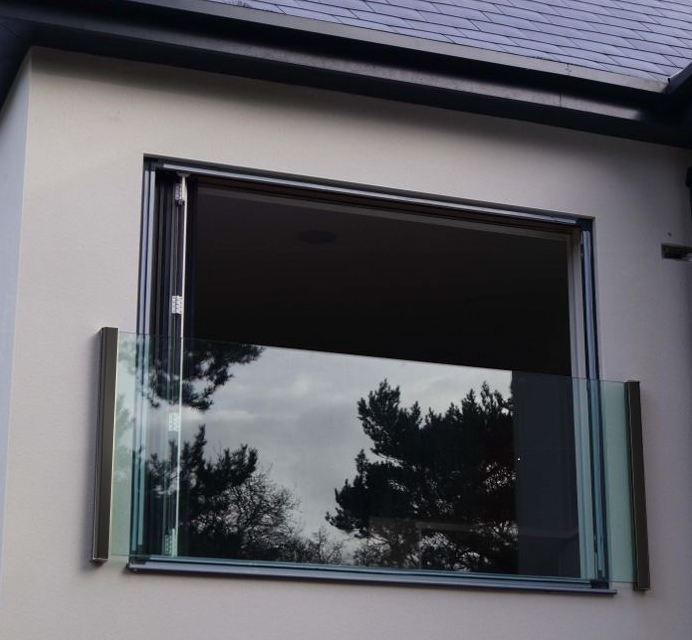 Jet Black
Summary
Balconette's Juliet Balcony Systems provide elevated aesthetics, simplified installation, eco-friendliness, minimal maintenance demands, a heightened sense of security, and undoubtedly offer excellent value for money.