Contemporary Frameless Juliets in Exeter, Devon
Contemporary Frameless Juliets in Exeter, Devon
Glass Balustrades | Juliet Balconies | Curved Glass Doors | Decking | Projects | Galleries | Articles | Reviews
Heritage Homes South West Ltd - Exeter Devon
Contemporary Frameless Juliets blend seamlessly into the design
The contemporary, clean lines of Frameless glass Juliet balconies supplied by Balconette perfectly complement the striking exteriors of a new individually designed development in Exeter.
Constructed by Heritage Homes SW Ltd, the 24 apartments comprising The Chasse at Topsham incorporate all the latest elements for 21st century living such as energy saving devices and solar panels.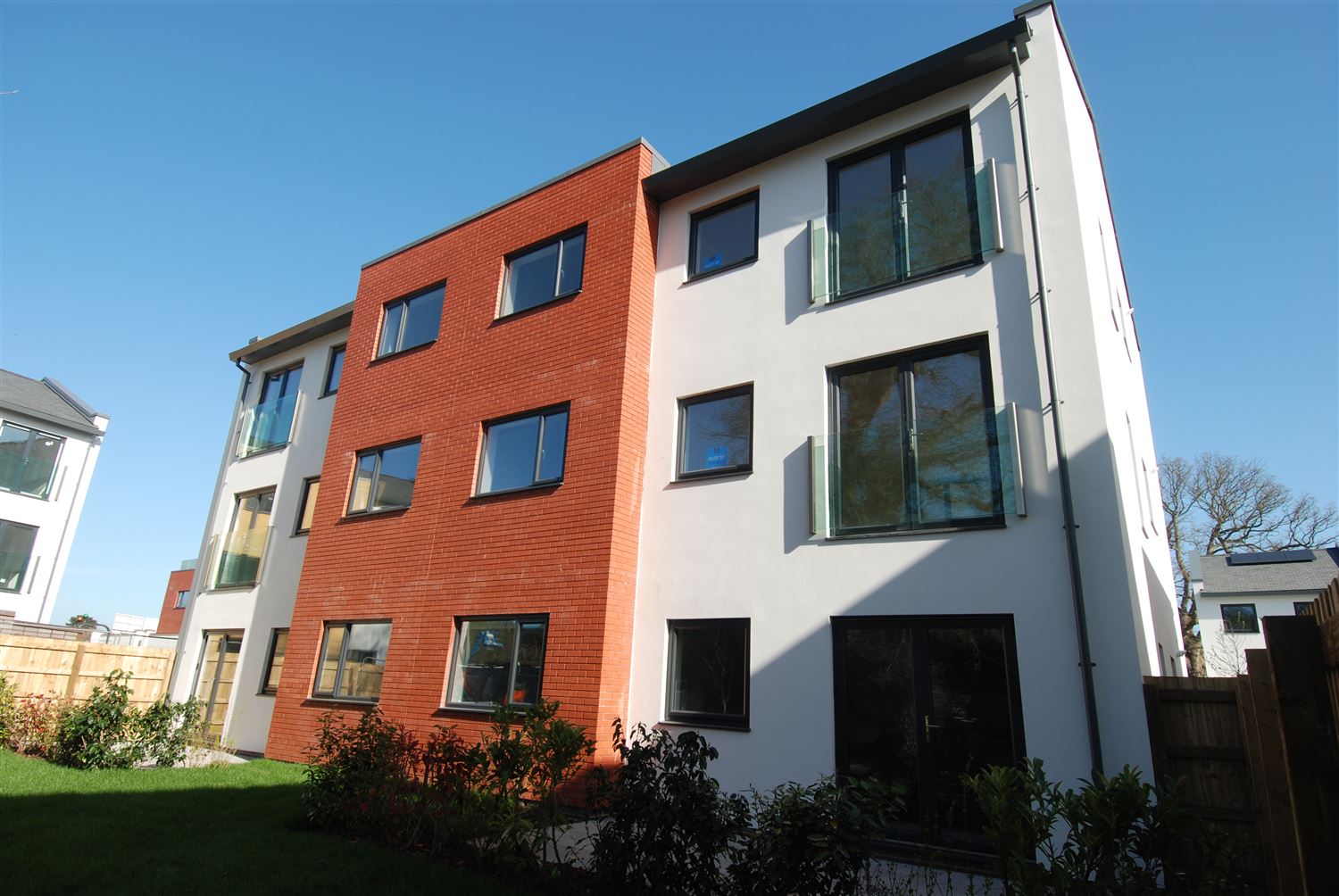 Supplying new homes with 'bags of kerb appeal' is a core element of the developer's ethos, as Heritage Homes' Assistant QS Lindsay Reid explains: "The Juliet balconies are of good quality and provide a modern look, which is essential on our developments. We felt that a contemporary frameless product would blend seamlessly in with the design of our development externally.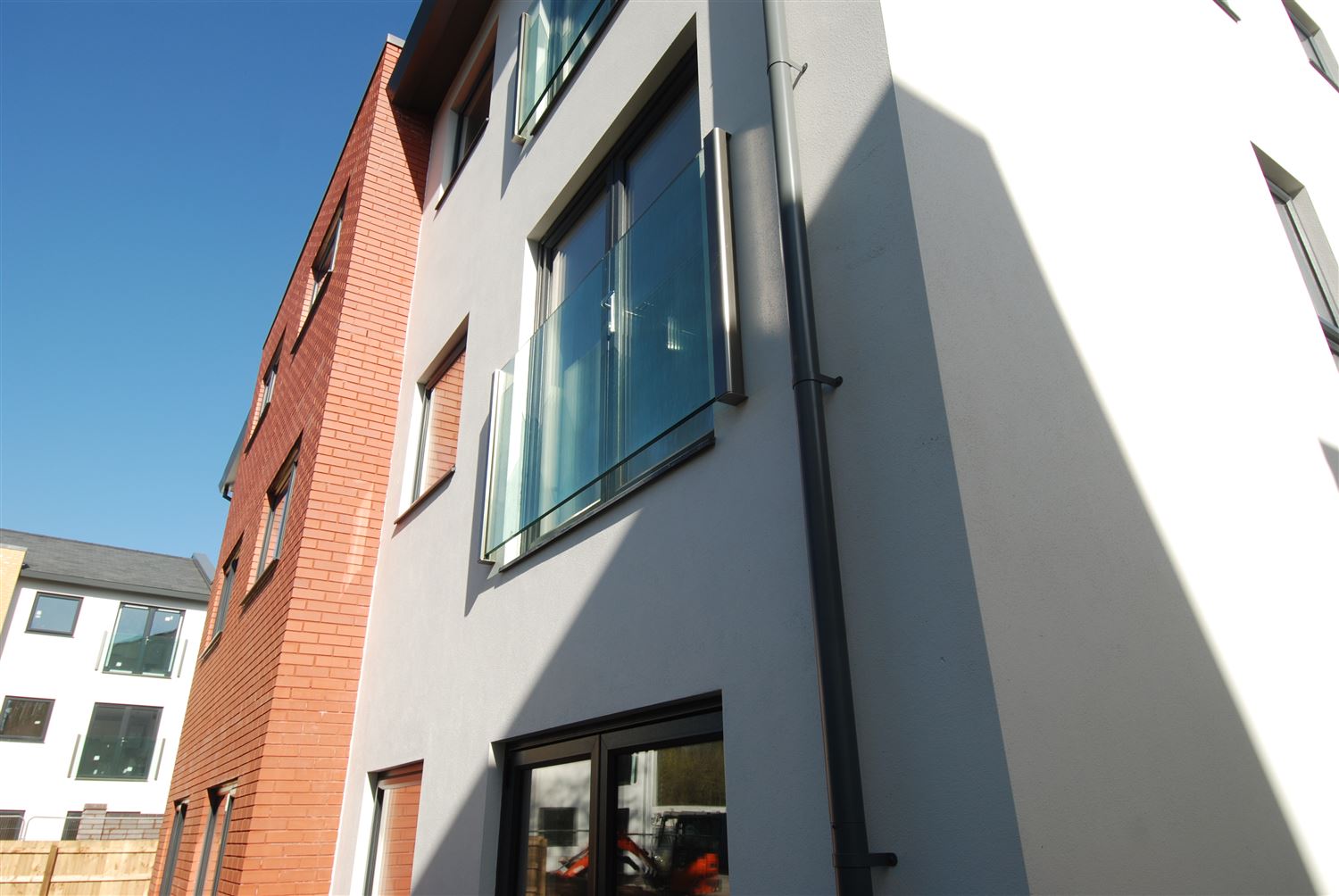 "We also liked the fact that these balconies met the safety needs of our occupiers without compromising to the feeling of openness from within."
Praising Balconette's service as 'second to none', Lindsay says that despite a slight warehousing delay on one delivery, the items were received in good time and that 'communication was good throughout the process'.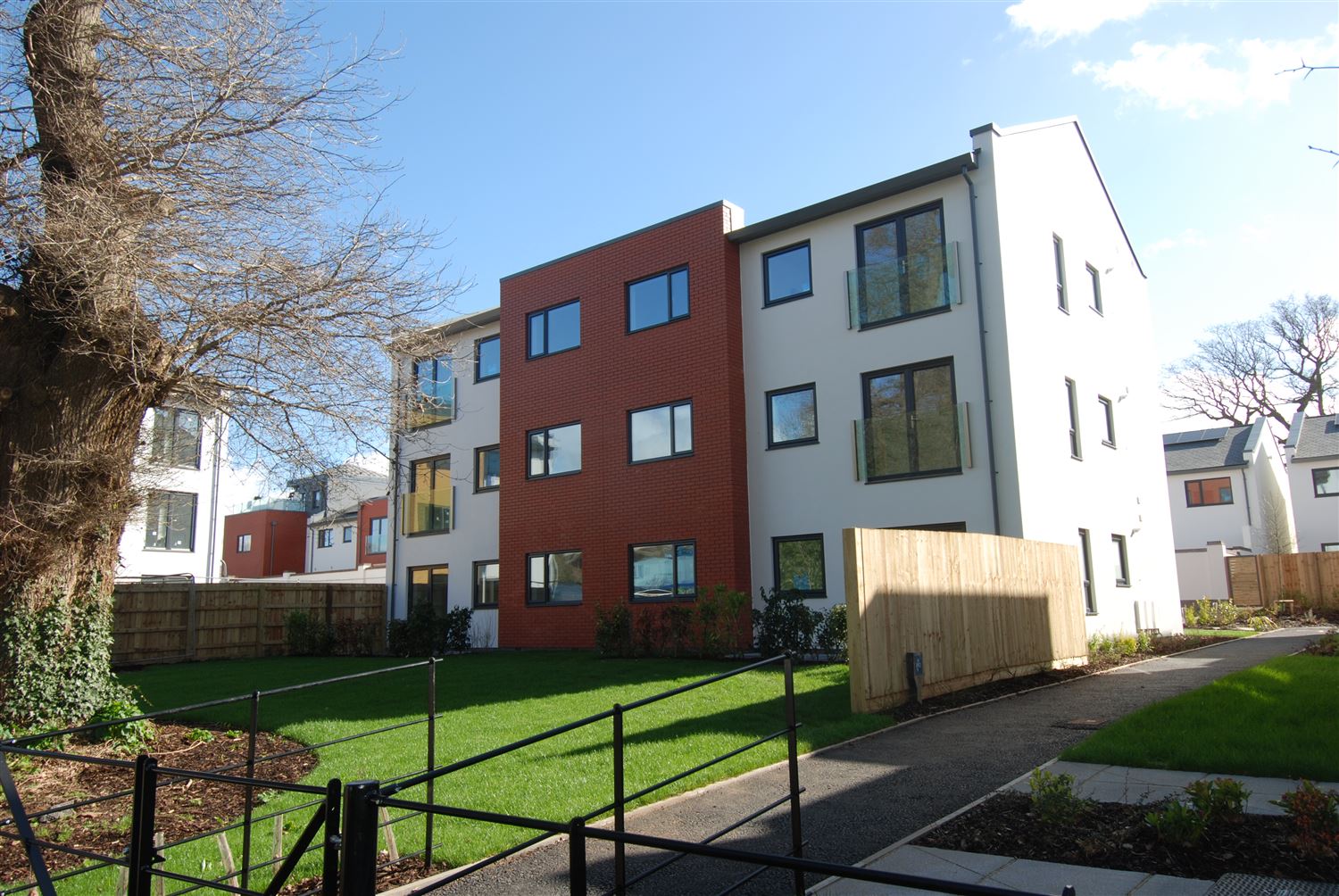 Installing the Juliet balconies was 'straightforward' for the window fitters and Heritage Homes placed multiple orders throughout the two-year development.
Lindsay adds: "It's the first time we had used Balconette and we are delighted with how their products enhance the exterior appearance of these new luxury apartments. We would recommend the product and Balconette as a company."