Eco Friendly Juliet Balcony, Case Study, Cornwall
Eco Friendly Juliet Balcony, Case Study, Cornwall
Glass Balustrades | Juliet Balconies | Galleries | Case Studies | Articles
Carnmenellis, West Cornwall
Four Juliette balconies with self cleaning glass coating, supplied by Balcony Systems, add light, aesthetic and maintenance-reducing qualities to luxury holiday cottages at an exclusive eco-retreat in Carnmenellis, West Cornwall.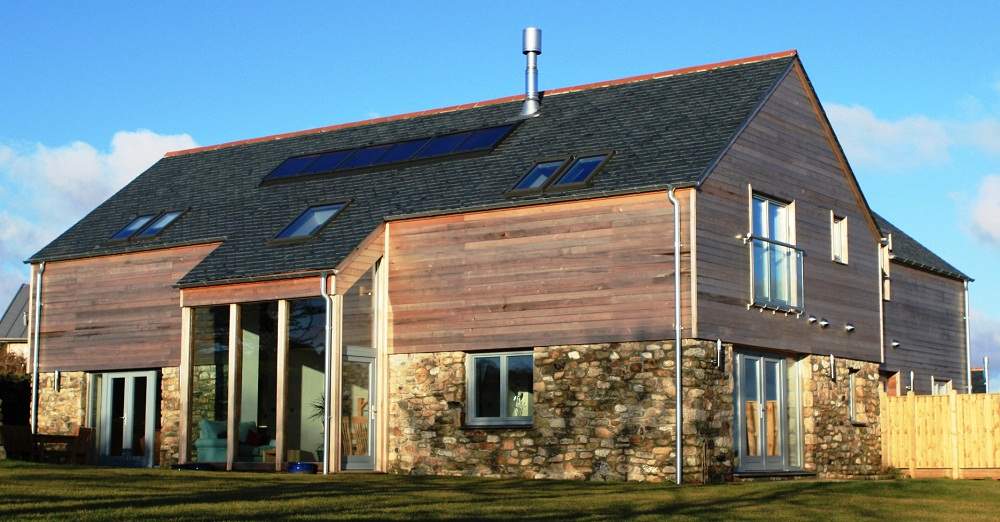 They enhance a tastefully-converted granite barn and three cedar-clad dwellings at the Little White Alice complex, named after a former tin mine dating back to the 17th century.
Self-cleaning glass in balustrading is ideal for coastal and exposed locations as the hydrophobic coating instantly repels water molecules with minimum surface contact, keeping the glass looking cleaner for longer and reducing cleaning chores.
Simon Toft, Little White Alice owner, comments: "We chose Balcony Systems for its most aesthetically-pleasing product that looks right for our properties.
"The balconies complement perfectly our cedar-clad and granite holiday homes, while the anodised matt silver colour of the handrails matches the galvanised guttering and zinc roofs of the buildings. Self-cleaning glass is a bonus as it will mean less cleaning!"
Balcony Systems' products are innovative and simple to install, opening up limitless design possibilities for all types of new build and refurbishment projects. The optional self-cleaning glass coating is available across the entire product range of curved patio doors, glass balustrading and Juliette balconies to greatly reduce maintenance