Frameless Juliet Balconies installed by Touchstone Lofts
Frameless Juliet Balconies installed by Touchstone Lofts
Glass Balustrades | Juliet Balconies | Curved Glass Doors | Decking | Projects | Galleries | Articles | Reviews
Mr. and Mrs. Nevin
Country Based Couple Enjoy Beautiful Scenic Views through Frameless Juliet Balconies
Our team at Balconette were recently appointed to provide two Frameless Juliet Balconies for a large 14 metre wide loft conversion project with main contractor Touchstone Lofts.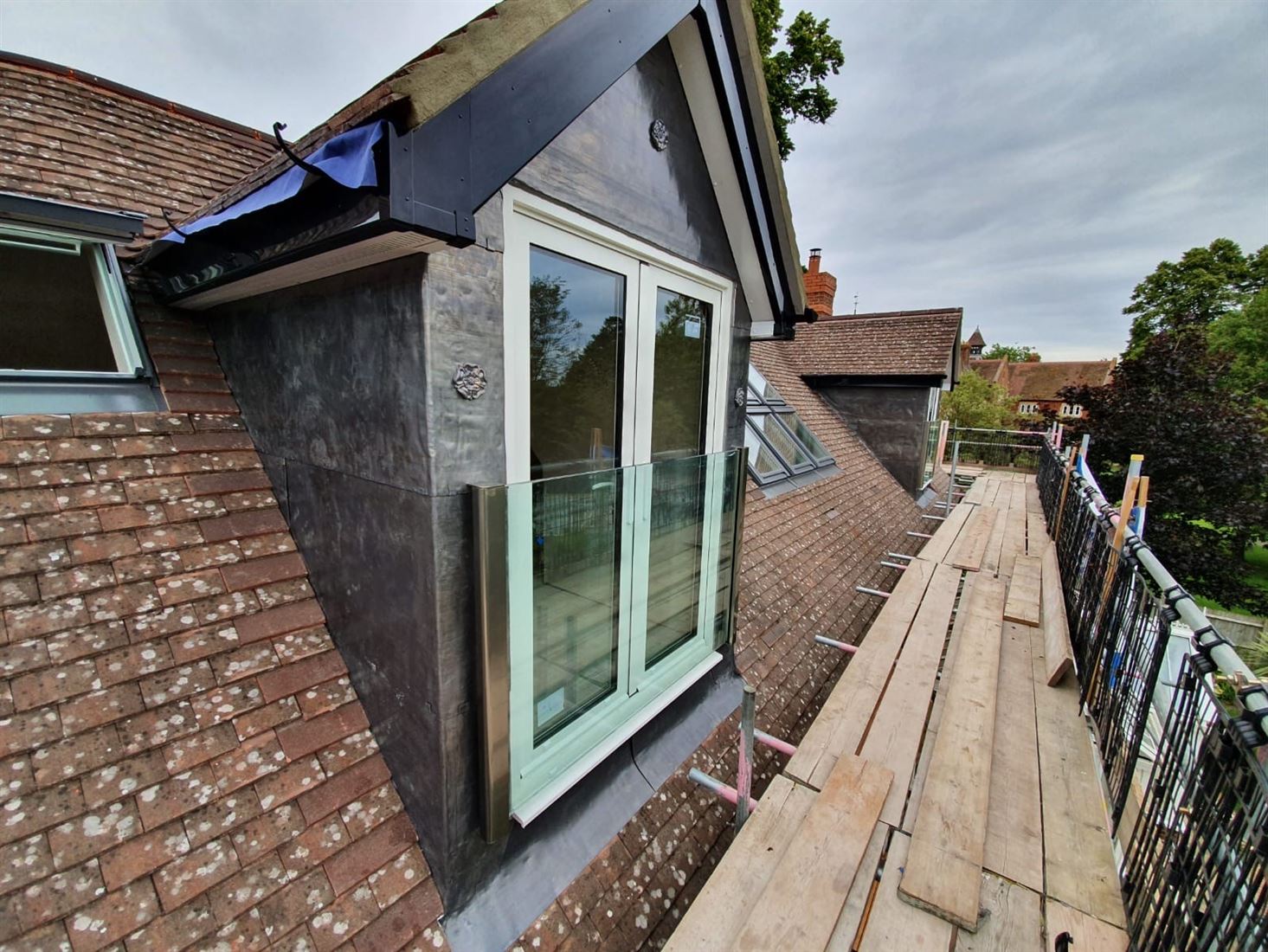 The plan was for the loft to be converted into two bedrooms (one with en-suite), a bathroom and a gym. Two identical dormers were also required. The objective of the project was to make the rooms fresh and contemporary, and to allow optimum light to flood through the property helping to create a light and roomy living space. Plus, with beautiful views of a hilly landscape to enjoy, the couple wanted to preserve as much of the scenic beauty as possible.
Property owners Mr. and Mrs. Nevin, wanted leaded dormers for a quality, unique finish. The 70kg Glass Juliet balconies were also heavy to lift and required some tricky manoeuvring. Paul Johal, Owner of Touchstone Lofts adds "we've used Balconette for over ten years now and have never had an unsatisfied customer. Their great service and quality products helped us to exceed Mr. and Mrs. Nevin's expectations and create the uninterrupted views required. In fact, I feel that the beautiful clear glass provided the required security barrier and actually enhanced and framed the views perfectly".