Frameless Juliet balcony in Cotswolds House
Frameless Juliet balcony in Cotswolds House
Glass Balustrades | Juliet Balconies | Curved Glass Doors | Decking | Projects | Galleries | Articles | Reviews
Julie and Paul Dove, Cotswolds House
You wouldn't know our Frameless Juliet was there!
"If you have an amazing view – and sunsets – from your home, why would you want to obscure that view", is how Julie and Paul Dove sum up their choice of a Frameless Juliet balcony from Balconette.
The couple selected a 2,180mm-wide Frameless Juliet to provide the required barrier to French Doors in their first-floor master bedroom of their Cotswolds home.
The floor-to-ceiling doors, flanked by tall glass panels either side, allow maximum natural light into the room and make the most of far-reaching views over adjacent countryside near Chipping Campden.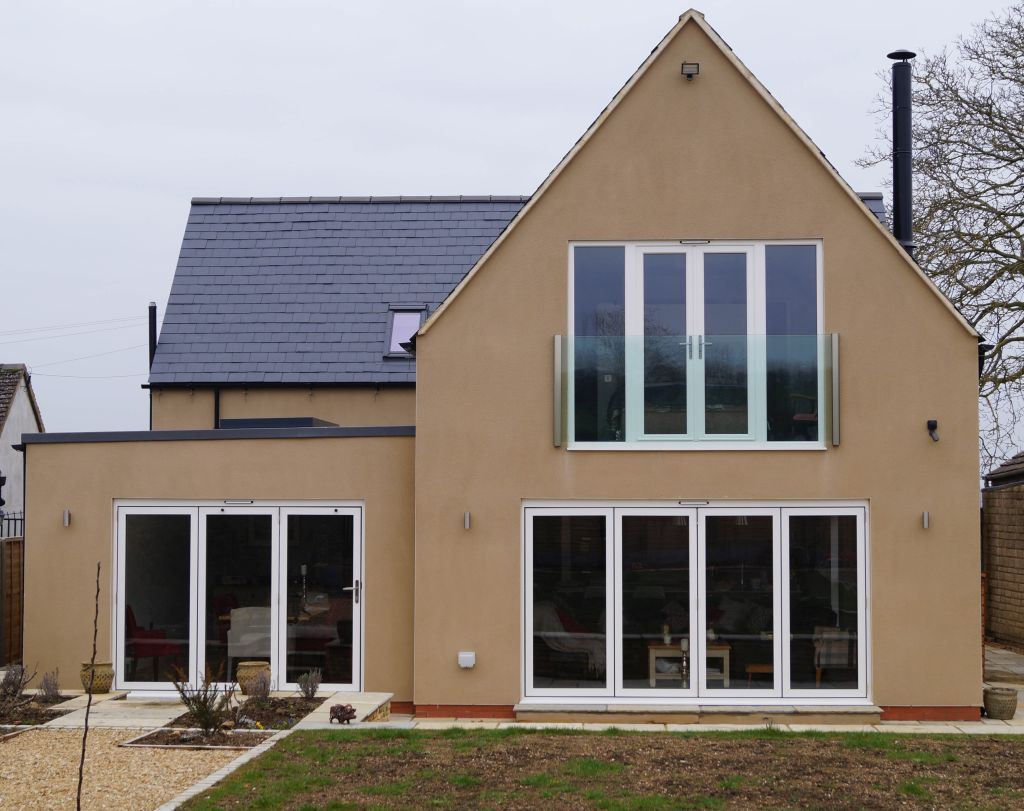 "Looking out, we couldn't tell the Juliet balcony was installed. The clear glass provides a perfect uninterrupted view," says Julie, who had conducted extensive research before deciding on Balconette's product.
"It was particularly helpful to see pictures, on the Balconette website, looking at the frameless balustrade from the inside. You could see the 'invisible' effect of the balustrade; that's what decided it for me."
For lower maintenance in keeping the glass clean, Balconette's BalcoNano® self-cleaning glass coating was applied to the glass panel before installation by their builder.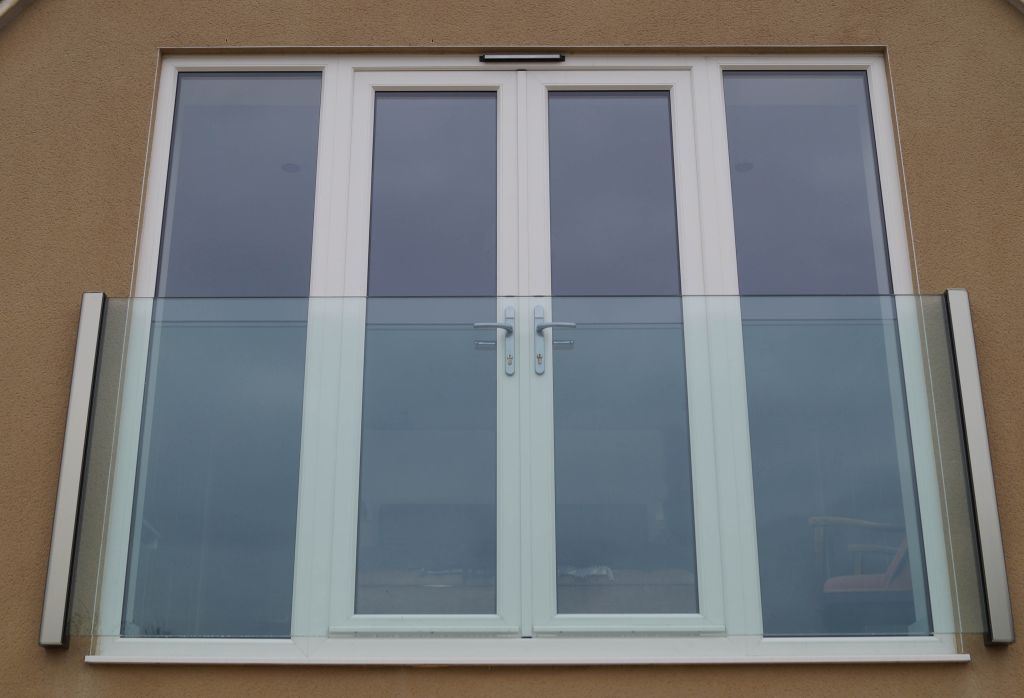 The couple had demolished an existing bungalow on the site to build their dream home, blending a traditional Cotswold stone construction at the front with a modern rendered façade to the rear elevation incorporating two sets of bi-folding doors in the ground floor rooms.
Bringing light into the property was an important design factor for the Doves, whose home faces South West and catches the sun most of the day.
Julie adds: "The Frameless Juliet is a fantastic addition to our home; you wouldn't know it was there. I would definitely recommend this, your budget permitting!"