Frameless Juliet Balcony in Worcestershire
Frameless Juliet Balcony in Worcestershire
Glass Balustrades | Juliet Balconies | Curved Glass Doors | Decking | Projects | Galleries | Articles | Reviews
Gian Zawlocki - Worcestershire
People passing by take photos of my Balconette Frameless Juliet balcony
This attractive Balconette Frameless Glass Juliet balcony adds the perfect finishing touch to a recently extended detached home in Worcestershire.
Gian Zawlocki added three further bedrooms in front and rear extensions to his property near Evesham, including French Doors to the front guest bedroom. He specifically wanted a clear glass Juliet balcony that would preserve the view and let in natural light.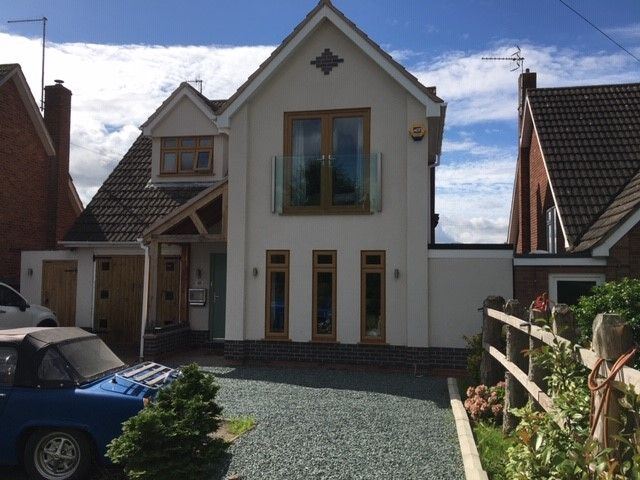 "I mentioned to my son, who is a builder, that I wanted a glass Juliet balcony and he gave me Balconette's number. I phoned them and the ordering process was simple," says Gian, who installed the Juliet balcony himself.
It took less than two hours to install using a cherry picker to hoist up the glass. "It all went in without any problem," continues Gian. "The instructions were easy to follow and, with a bit of common sense, such as using the right fixings and right anchorages, it was all good. It looks fabulous!"
Judging by the complimentary comments from his neighbours and interest from passers-by, others would agree with that statement.
Gian adds: "The neighbours have praised how good the Juliet balcony looks and some people passing by have even taken photographs of it. It looks great, especially at night when the lights are on. It's quite posh, I have to say!"