Frameless Glass Balcony
Glass Balustrades | Juliet Balconies | Curved Glass Doors | Decking | Projects | Galleries | Articles | Reviews
'I didn't want a boring balcony!'
Repairing a leaking flat roof with a new pitched one gave Lynn Brazier the opportunity to create a new attic room at her Worthing home – and enhance the view with a frameless glass Juliet balcony supplied by Balconette.
With just clear glass providing the required security barrier to the third-floor door, the 1,280 mm wide Juliet balcony keeps completely clear views to her large garden and the South Downs beyond.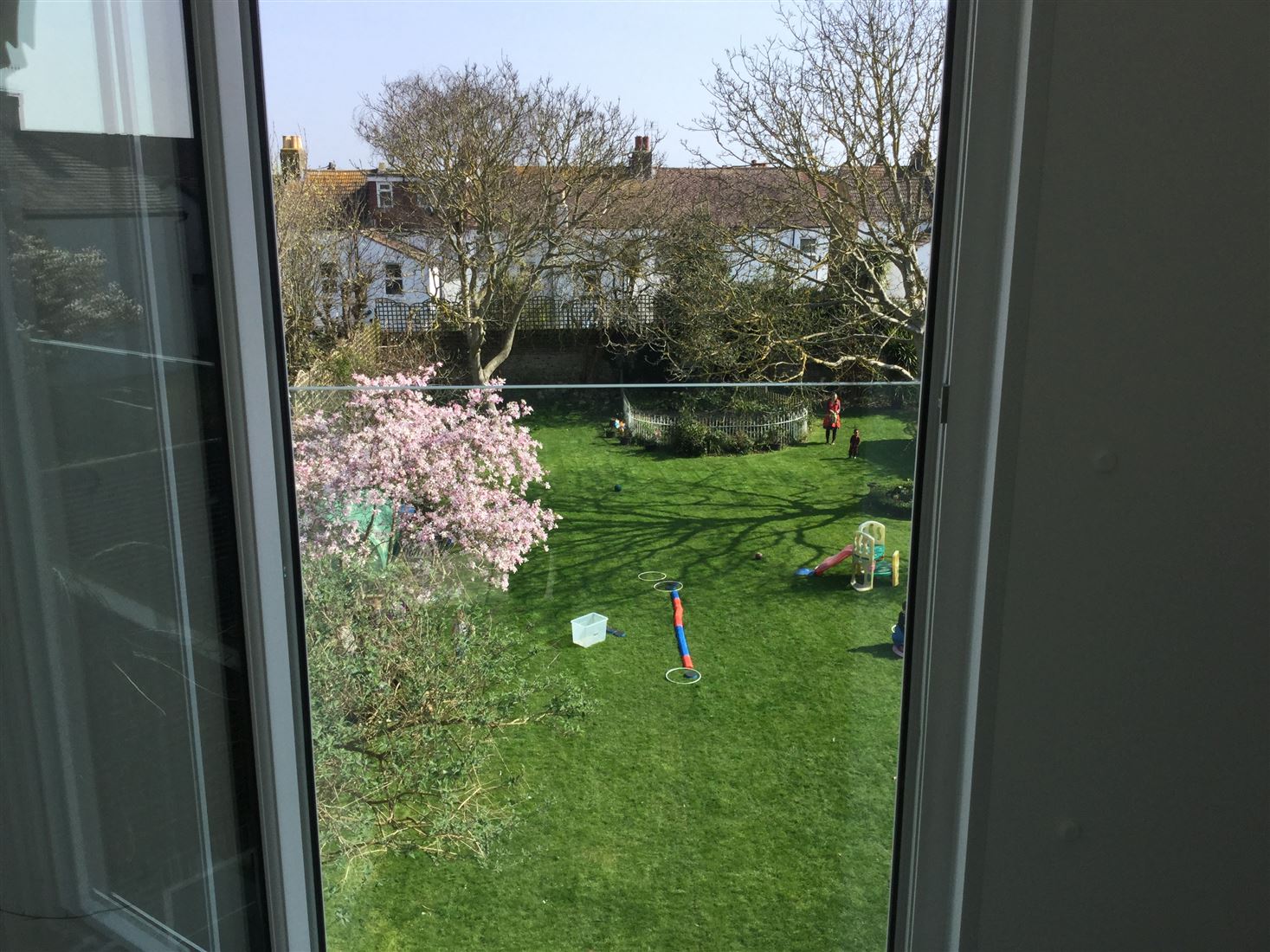 Lynn, a children's nursery owner, was adamant she didn't want a 'boring balcony' that would obscure her garden views. She says: "I wanted a glass balcony without anything that would interrupt the view. Balconette provided exactly the product I wanted."
The building project was prompted when her daughter was woken up one night by 'a light shower' coming through her bedroom ceiling. "So I asked my builder to construct a pitched roof and then use the space to make a room, rather than just for storage," she continues.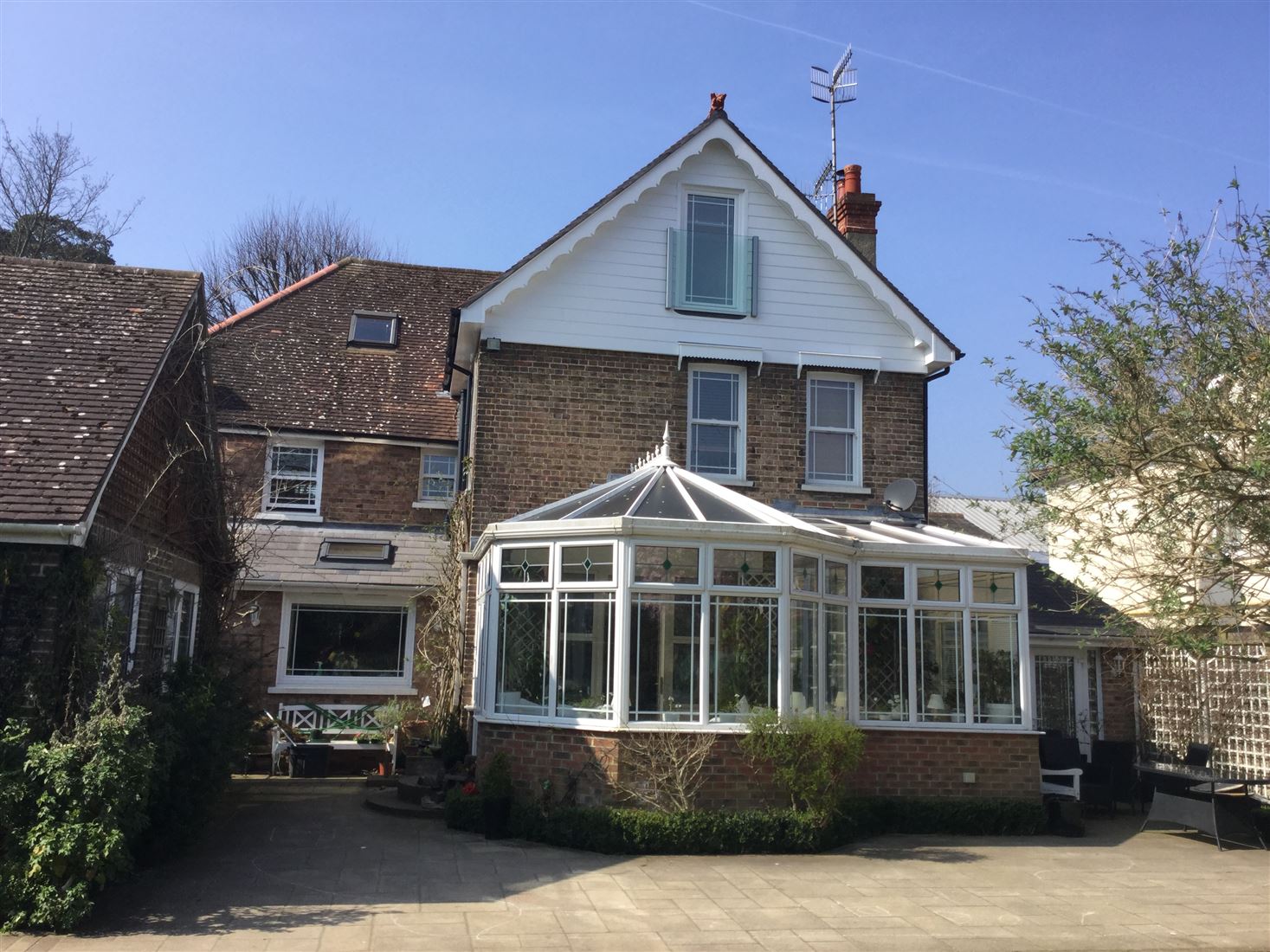 "Plans were passed so I could have a Juliet balcony and it's worked really well. It overlooks the garden and we've got lovely views of the South Downs as well, so it's a 'win-win' situation!"
Researching various options, Lynn found Balconette online. "I chose the company because they offered frameless glass balconies without a rim at the top. So when you sit in the room – it's great for meditation - you get a completely clear view."
She also praised Balconette's service and delivery as 'all very good and quick'. "They responded quickly with the details after I'd sent through the measurements. I also sent a picture because the balcony is on a shiplap exterior and my builder had to know the fitting points. The Juliet balcony also came securely packed in a crate, so there's no risk of damage."
Lynn adds: "The Juliet balcony is beautiful, it works really well. When my four kids were all down for Mothers' Day and saw the room, they said 'oh yes, we could live up here Mum!"