Juliet Balcony Loft, London, Case Study
Juliet Balcony Loft, London, Case Study
Glass Balustrades | Juliet Balconies | Galleries | Case Studies | Articles
Wandsworth Road, London
Glass Juliette Balcony on a London Loft Conversion as featured on TV program 'Double Your House for Half the Money'
Balcony Systems supplied a clear glass Juliet balcony for a South London family whose major home extension project was featured on Channel 4's Double Your House for Half the Money with Sarah Beeny.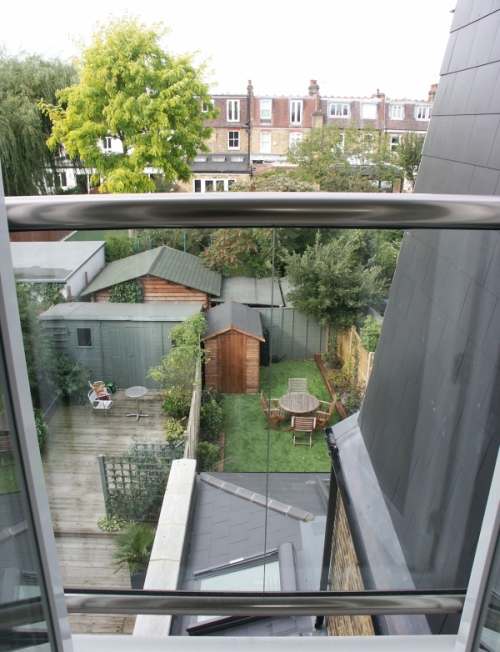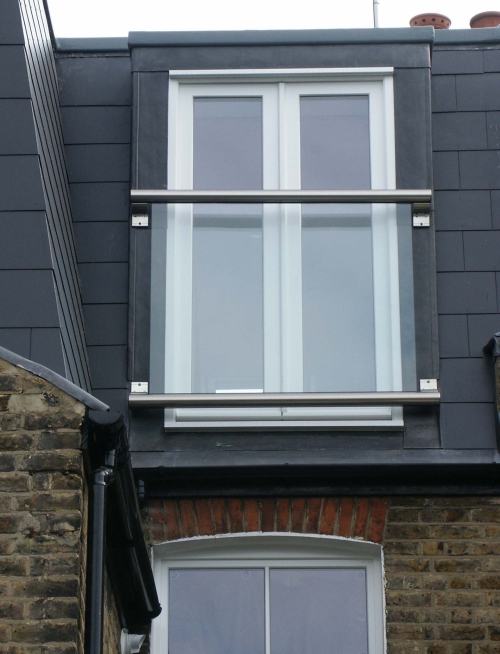 The programme, which aired in October, followed Claire and Charlie Hodgson adding a loft conversion and kitchen extension to their small two-bed Victorian terraced home in Wandsworth to create much-needed extra living space after the arrival of baby Tommy.
Completed in July, the £120,000 scheme took five months and has transformed what was a 'cramped townhouse' into a light and spacious home. Two extra bedrooms were created on the first and second floors, including a large main bedroom with French doors and Juliet balcony overlooking the garden plus a small ensuite shower room in the former loft space.
On the ground floor, the enlarged accommodation next to the existing lounge boasts separate dining and sitting areas adjoining a luxury, open-plan kitchen flooded with light from electrically-operated Velux roof windows. Bi-folding doors open onto the garden beyond.
Using a glass balustrade to keep the views and maximise light into the loft room was important to the Hodgsons, making Balcony Systems an obvious choice. The couple had been impressed with the company's Juliet balcony on a friend's home and were keen to do the same.
Claire explained: "We think it looks incredibly smart and shows off our new loft conversion to its greatest potential. Our new main loft bedroom is pretty special and having Balcony's glass Juliet balcony really finishes the conversion off to an extremely high standard. It looks fantastic and we are absolutely thrilled!"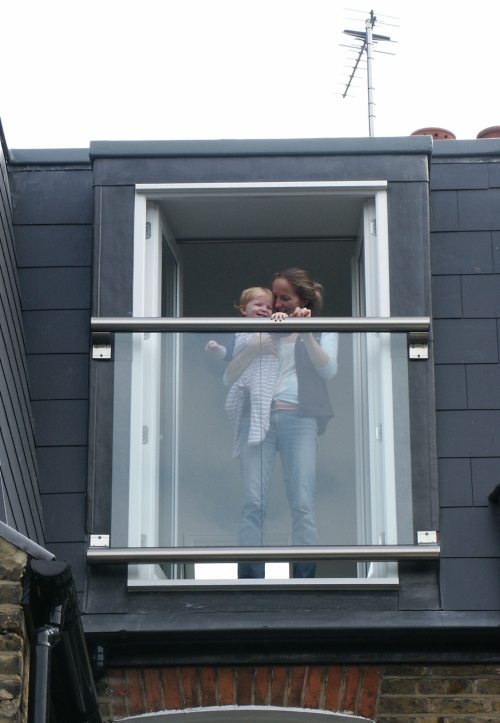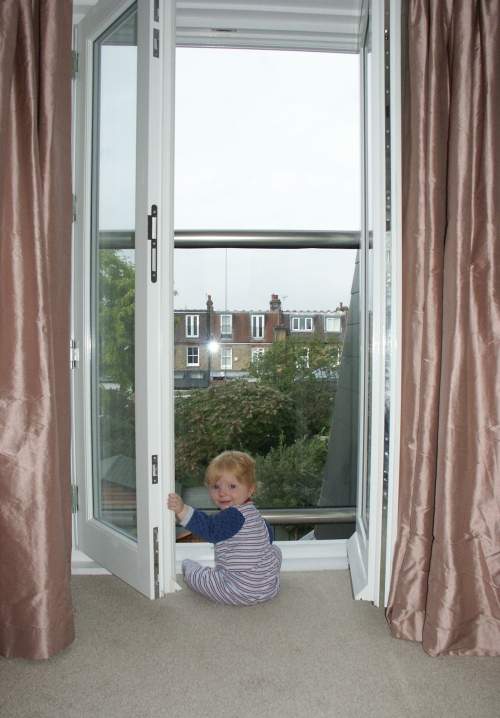 The 1,280mm Juliet balcony features Balcony's proprietary Royal Chrome anodised handrail and BalcoNano® self-cleaning glass coating on the panels, which dramatically reduces cleaning cycles.
"From the outset, we really liked the product after seeing it at our friend's property. We feel it is much more aesthetically-pleasing than the usual wrought iron balconies you see on most loft conversions - and it won't need regular repainting," continued Claire.
She added: "After seeing the Balcony product, we're so glad we changed the original wrought iron specification. It looks so much neater without bars and the added benefit of self-cleaning glass means it will need very little maintenance."
The installation was carried out by Landmark Lofts, as part of the the extension and loft conversion work.
Concluding, Effi Wolff, Balcony Systems Managing Director commented: "Our balustrading products help to transform all types of properties and we always welcome feedback from satisfied customers. We're delighted that the Hodgsons are happy with their Juliet balcony and we hope they enjoy it for many years to come."