Orbit Juliet Balcony in Essex
Orbit Juliet Balcony in Essex
Glass Balustrades | Juliet Balconies | Curved Glass Doors | Decking | Projects | Galleries | Articles | Reviews
Jason Smith - Hornchurch, Essex
A great system, well thought out and easy to install
The good looks and simplicity of Balconette's Juliet Balconies work so well for Essex-based builder Jason Smith of Woodridge Building Services that he's installed their Juliets on two properties within a few weeks.
In the first project, he converted the loft of a semi-detached home in Upminster Bridge to create a new bedroom and en-suite bathroom. Framing the view from the bedroom is a 2.45-metre-wide Orbit Juliet Balcony in front of two-fold bi-folding doors.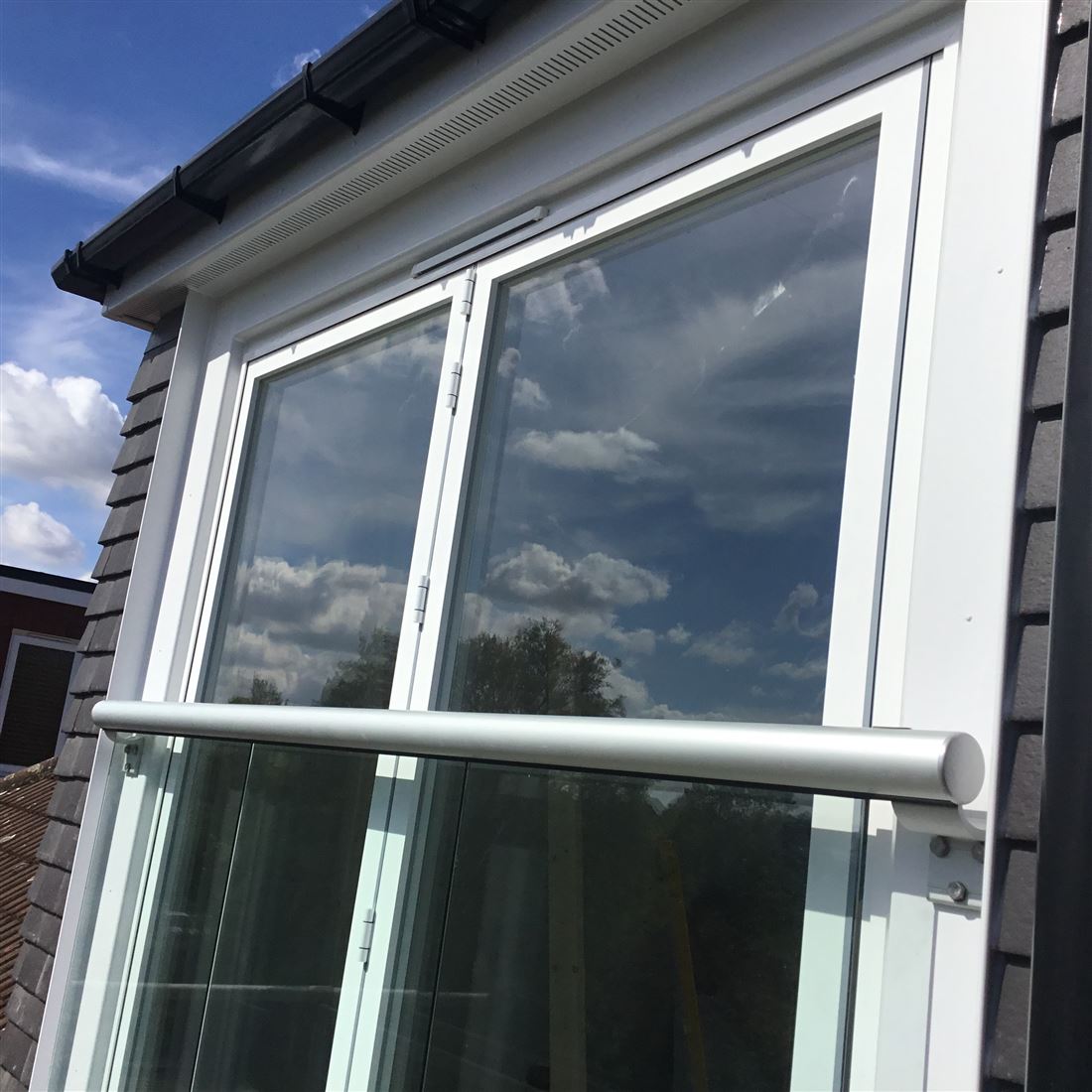 His client wanted a glass barrier solution to retain the view overlooking the garden and trees beyond. Jason says: "It's a nice outlook and they love the balustrade. It was well-received; with the bi-folds, it looks like a 'Rolls Royce' product!"
Having researched glass balustrading on the internet, Jason was impressed by the Balconette range of Juliet Balconies, saying: "It's highly likely that I'll be using quite a few of their Juliet systems in the future. After installing the first one, I know they work; their technical support and delivery service is very good. It's spot-on, I can't fault it one bit.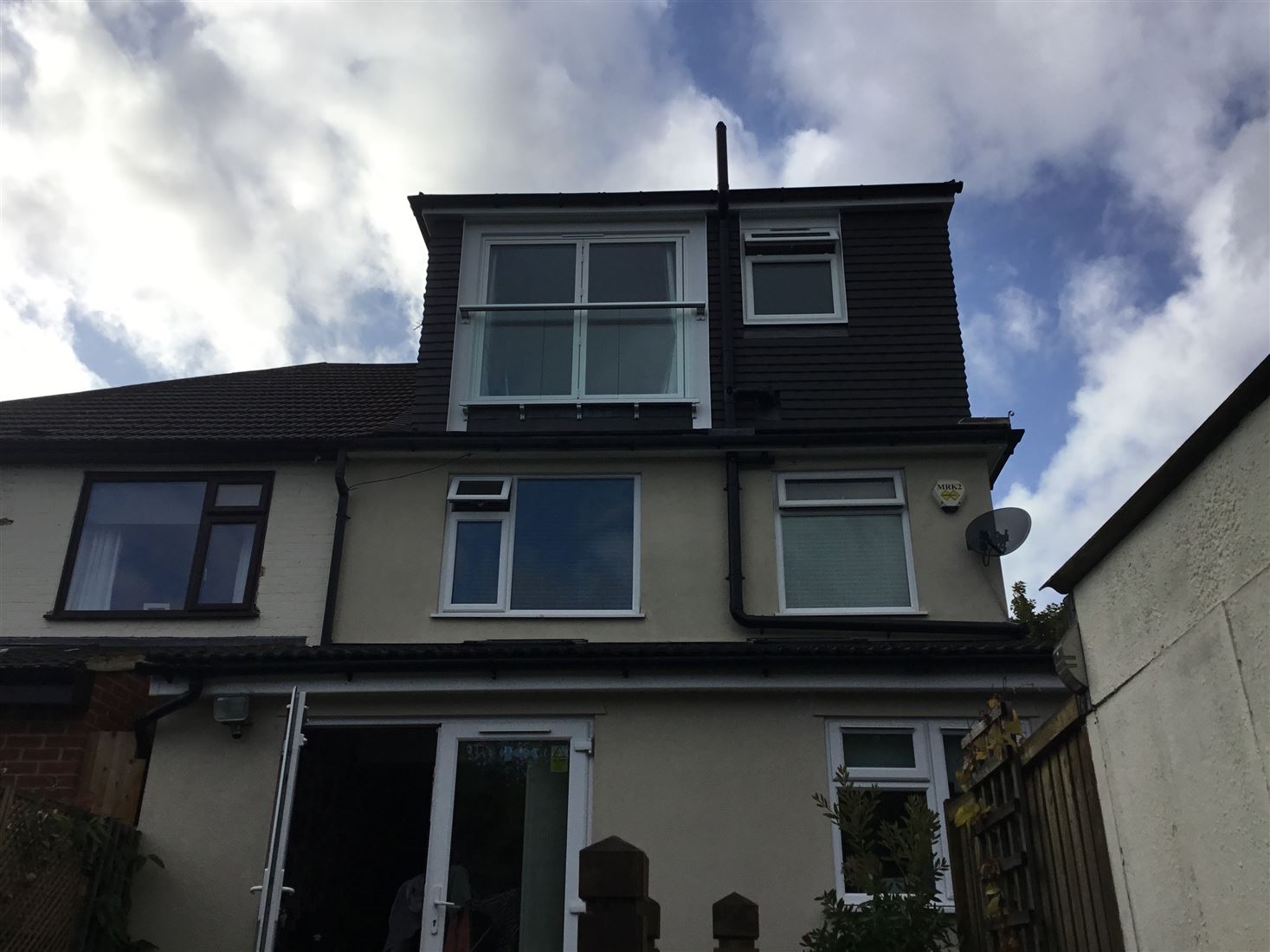 "From an installer viewpoint, it's a great system, well thought out with very clear instructions, and it was very easy to install. There are all sizes to cover every size of window opening, which helps when you're discussing the project with a client."
In the second project, Jason is installing a similar Balconette Juliet Balcony at a home in Hornchurch, adding: "In my opinion, when you compare Balconette's systems with other types of glass balustrading, the Balconette one is far superior in appearance. With the handrail, it looks and feels like more of a solid unit. Well worth the money, that's for sure!