Balconette's Curved Glass Sliding Doors – an expert explains
Balconette's Curved Glass Sliding Doors – an expert explains
Glass Balustrades | Juliet Balconies | Curved Glass Doors | Decking | Projects | Galleries | Articles | Reviews
Why choose curved patio doors?
Highly-distinctive and very practical, Balconette's range of curved glass sliding doors make a stunning architectural statement to any property. Outward curves enlarge rooms, adding useable space and welcome light that really help to 'bring the outdoors inside', while allowing easy access to an external terrace or balcony.
Each precision-made door set is manufactured to the bespoke measurements taken on site. This high-end product is the perfect complement to the growing number of curved facades being incorporated in new buildings today.
Curved doors can be installed in existing properties, or incorporated into the design of new homes or extensions. One couple even designed their new self-build seaside home around our curved doors to take full advantage of the unbroken sea views!
Patio doors don't have to be straight. So if you're planning a home renovation or building project, why not 'think ahead of the curve'?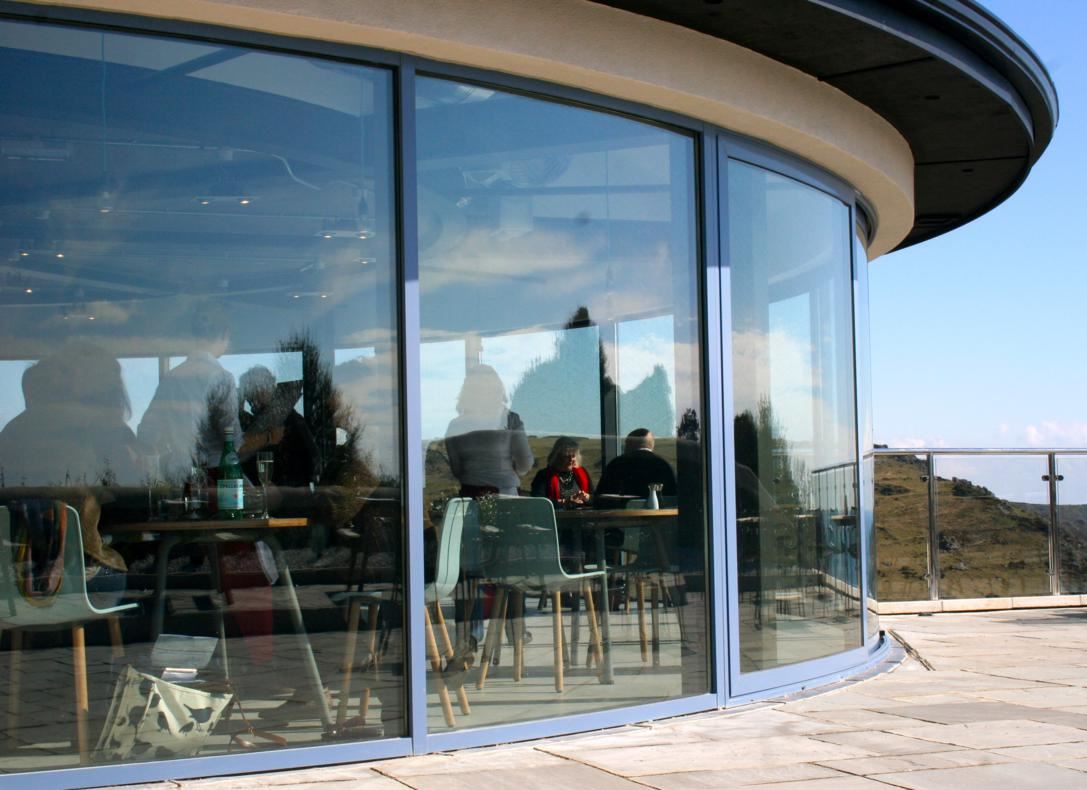 Where can I install curved patio doors?
Due to their versatility, the doors can be produced to a broad range of radiuses, whether it's a gentle curving shape or a sharper circular configuration. Ideal for living rooms, conservatories or bedrooms, they can also be used in office, leisure, retail or commercial applications, such as restaurants or public buildings – even a home swimming pool room. Our website gallery is a good place to start for inspiration!
All doors are manufactured with a high weather rating with thermally-broken aluminium sections for better thermal efficiency and 28mm high-performance "soft coat" Low-E double glazing with a centre pane u-value of 1.0 W/m2k as standard.
Likewise, all doors are supplied with toughened safety glass and a secure multi-point locking mechanism.
What are the sizes of curved patio doors?
Available in a wide variety of configurations, Balconette's range of curved doors offers virtually limitless design opportunities to suit any aperture. Options range from two sliding curved doors (W2) up to an eight-door configuration (W8-4F) with four slidable doors and four fixed panels. Customisable options mean the doors can be overlapped in a variety of different configurations.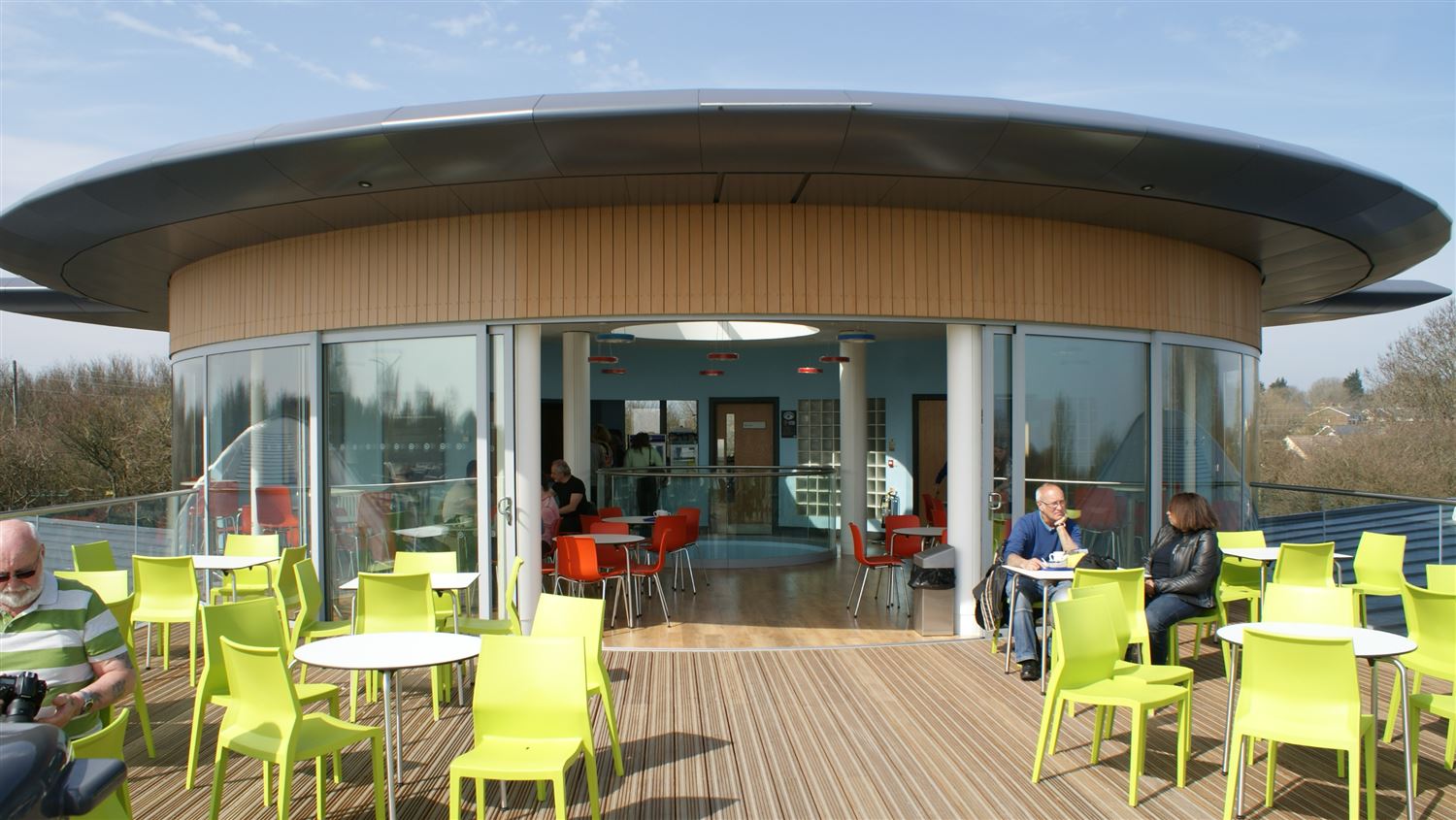 Choose the curved patio door experts:
We have been manufacturing curved doors for more than 15 years. Key to this success is that we bend both the glass and aluminium sections, thus ensuring that the two are made to measure so you can be assured of a smooth movement of the doors and a 'hand in glove fit'.
Our long experience of working with architects, specifiers and builders means we can provide that all-important in-depth technical support, advice and CAD drawings from conception to installation.
You can try our online pricing system and get a price instantly. Simply select the model you require or best suits your needs and follow the link to enter the relevant details.
With the dramatic enhancement of curved glass sliding doors from Balconette, you can be sure of making a worthwhile investment…and your property a talking point with visitors!
Curved Doors Review | Glass Balustrades Review | Balcony System

Double-fronted Edwardian end-of-terrace house with a curved patio door and balustrading. An excellent product that is not only pleasing to l...

Curved Glass Patio Doors Review | Curved Sliding Doors Review | Balcony System

A double curved glass patio door fitted exactly in place. Good service and excellent quality for products....

Curved Doors Review | Curved Patio Reviews | Curved Sliding Doors Review | Balcony System

Balcony system supplied curved sliding patio doors with great first class service from beginning to end....