CURVED GLASS WINDOWS
Curved Glass Doors | Tech Specs | Installation | Gallery | Projects | Articles | Reviews
CURVED GLASS WINDOWS: CLEARLY SUPERIOR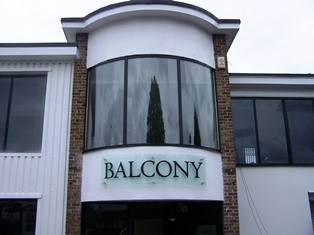 Affordable curved glass windows tailor-made to your specifications are available direct from our factory thanks to advances in the technology of creating curved window glass.
The availability of fixed curved glass windows or curved sliding window presents you with new possibilities for breathtaking visual effects in your new-build or renovation project.
See our picture gallery of projects using our curved window options for some inspiration as to what can be achieved using curved double-glazed windows.
CURVED GLASS WINDOWS MADE TO YOUR SPECIFICATIONS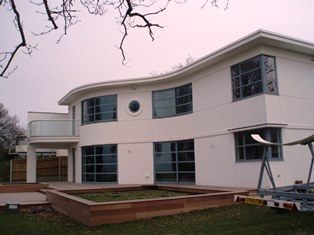 We can make your curved glass window to your exact specifications and measurements. With long experience of working with architects and builders we can work closely with you to ensure the dimensions of your curved window are just right.
TECHNICAL DETAIL AND CUSTOMER SUPPORT
We pay exceptional attention to detail in the design, manufacture and supply of each curved sliding window and fixed curved window glass. Our second-to-none technical support and customer service have established Balcony Systems as a worldwide supplier of bespoke curved window assemblies.
CURVED GLASS WINDOWS FOR PATIO DOOR SYSTEMS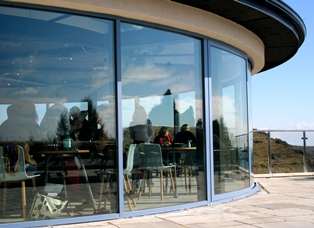 One of the star features of the stunning effects attainable through our curved sliding window designs is our curved patio door systems. These assemblies come in a variety of configurations but can also be custom made to your specific requirements.
CURVED GLASS WINDOWS: OPTIONS WITHOUT LIMITS
The design possibilities of curved glass windows are not confined to wonderful patio door systems and the chances are that whatever curved window concept you can dream up, we can probably build it: simply contact us and let us know what you have in mind.
LOW "E", HIGH STANDARDS
Some of the many advantages of using our state-of-the-art curved glass windows are:
All curved sliding glass doors are available in standard solid aluminium sections and thermally insulated aluminium sections.
Our curved glass windows use Low-E double glazing as standard, with excellent "U"rating for better thermal efficiency and insulating properties.
The curved double glazing can be up to 28mm thick, with safety glass that is toughened on both sides.
We can also supply curved glass windows with a low maintenance protective BalcoNano coating to both sides of the glass to reduce the frequency of cleaning required and leave the glass looking newer for longer.
Our curved glass windows are easy to install.
Combining superb customer service and technical support with state-of-the art glass technology and a top-notch product, with we are second-to-none in making the design and installation of curved glass windows a stress-free undertaking.
We are here to help if you need more information about our curved glass windows: simply contact us now and we will answer you promptly.