Backyard Glass Fence
Glass Balustrades | Juliet Balconies | Curved Glass Doors | Decking | Projects | Galleries | Articles | Reviews
Glass is often seen as a more unusual option for backyard fencing. Unlike wooden fence panels or brick walls, glass fencing is a modern introduction to our gardens. Here are six of the most common questions people ask when thinking about adding a glass fence to their backyard.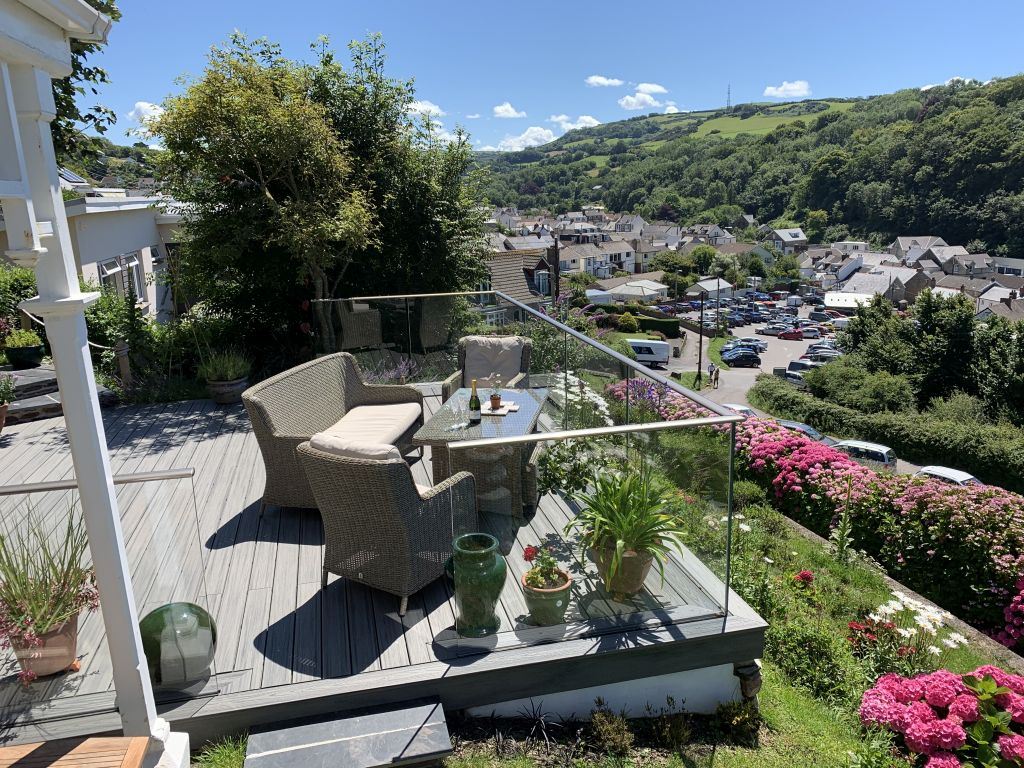 How can a glass fence enhance my backyard?
Brick walls, wooden fences and metal railings have the same thing in common – the way they obscure the space behind them. In some situations, this can be a real benefit. For instance, you might want to block a view of passers-by, busy traffic or neighbours. But if you'd otherwise look out onto a beautiful view or need a safety fence in your back garden, these fencing options are less attractive. Glass fencing solves this problem by providing a safe and secure boundary with complete visibility. Install a glass fence on a raised patio or decking and you can still sit in peace while enjoying your carefully planted garden or keeping a careful eye on the kids as they play. A glass fence means the sun can travel freely across your garden, preventing shady spots and allowing light into your home. It also enhances your sense of space – so important if you have a smaller garden.
Are glass fences safe?
It's natural to worry about the safety of glass fences, especially if you're installing one in a garden where kids (young and old enough to know better) are larking around. But thanks to their construction, glass fences are incredibly safe. They're made with toughened safety glass, similar to the glass used in car windows. This means stray footballs are no match for your glass fence. What's more, using a glass fence on a raised area such as a terrace is safer than other high visibility options such as wire fencing because there are no gaps to fall through.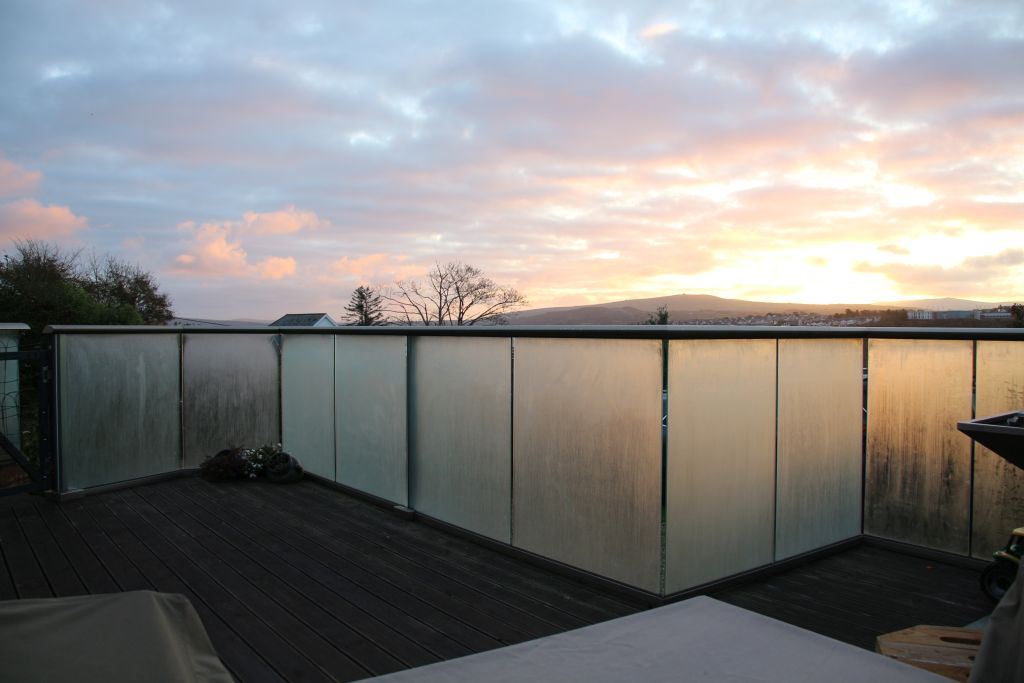 How do you maintain a glass fence?
Keeping a backyard glass fence in tip-top condition is a simple job – especially if you already have a window cleaner! A regular wipe down (on both sides of the glass) will keep your glass fence looking at its best – especially if the glass has been treated with self-cleaning glass coating. Beyond keeping the glass clear, you'll be delighted to hear that the maintenance stops there. Because all our glass fences are made with anodised aluminium, they're practically maintenance-free. In fact, all our glass fences and balustrades have a 10-year guarantee on paint finishes, shape and impact strength retention and joint strength, even in demanding coastal areas.
How do you install a glass fence in your back yard?
If you're an experienced DIYer, you'll find all the information and support you need to install your own glass fence on our website. We have downloadable instructions and step-by-step videos to help you. What's more, our experienced Sales and Technical teams can help you with any questions over the phone. If you're not a fan of DIY, we can put you in touch with a registered installer in your local area. Most builders, window fitters and some landscape gardeners will have the tools and experience needed to fit your backyard glass fence for you.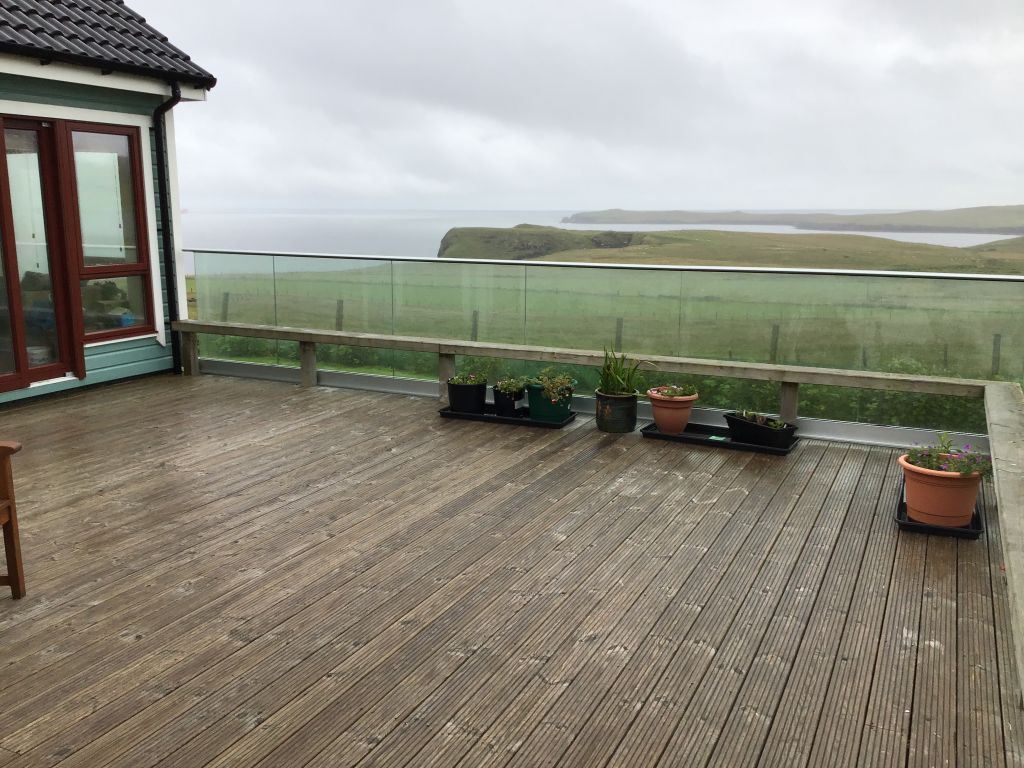 How long does it take to install a glass fence?
As you might expect, the time it takes to install a glass fence depends on several factors, not least the experience of the person fitting it. We'd estimate that once all preparation is done, a builder would need up to 2 days to install up to 10 metres of glass fencing. Factors such as the location of the fencing and the size and type of glass used can affect the amount of time it takes to complete the job. Doing it yourself? Then you'll need to allow more time. And remember, installing a glass fence in your backyard is a two-person job. Those glass panels can be heavy and whoever is fitting them will need an extra pair of hands to help with lifting.
How much does glass fencing cost?
This question's easy to answer. Head over to our website and you'll be able to get a cost for your backyard glass fence in a matter of minutes. Add your project details to our quote calculator and you'll have a cost in next to no time. If you're planning a more specialist project with unusual angles or special finishes, our helpful Sales team can give you a cost instead.