Make the Most of Your Decking This Spring with A Glass Balustrade
Make the Most of Your Decking This Spring with A Glass Balustrade
Glass Balustrades | Juliet Balconies | Curved Glass Doors | Decking | Projects | Galleries | Articles | Reviews
When spring is in the air there's nothing lovelier than spending time outside. Hear the birds singing, feel the welcoming warm rays of the sun and see nature spring back into life. Dining outside feels like a real treat at this time of year; whether you're sitting on the decking for a lazy Saturday morning breakfast, enjoying a quiet cup of tea, or putting on a lunch for the whole family out in the sunshine - al-fresco eating is a delight after the dark days of winter.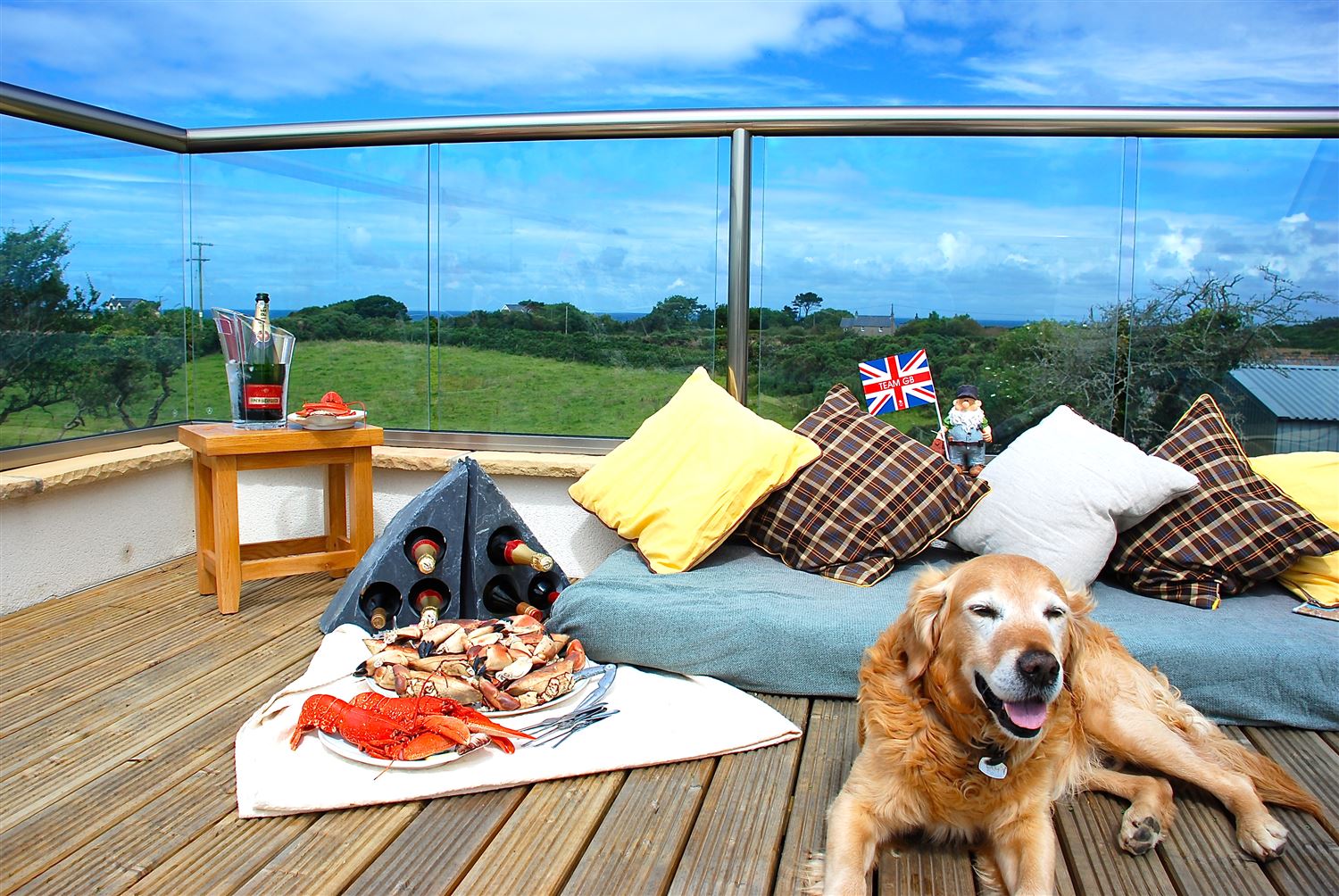 Dining on your decking
But the thought of springtime dining and relaxing is sometimes so much better than the reality. Whilst in the sunshine, you feel warm and relaxed. But as soon the sun sneaks behind the clouds you really notice the difference. And if a breeze whips up, everyone heads inside. What a shame!
But there is an easy solution that doesn't involve getting blankets out for everyone. Change the regular wood balustrades around your decking for glass balustrading and you'll help protect yourself and everything around you from spring's chillier moments. Thanks to the glass screen, anyone and anything beneath the top of the decking balustrading will be protected from the worst of the wind. And of course, it's not just about the people on your decking. Tablecloths and napkins stay in place as do those lightweight plastic wineglasses you use outside.
Your plants will thank you as well – protected by the glass balustrade, you'll notice tender plants do so much better on your decking. In fact, if you're a bit of a gardener, a protected deck makes the perfect place to set off your seeds ready for planting up in a few weeks' time. And pet owners will already have guessed that lazy dogs and sleepy cats adore the shelter of a decking surrounded with glass balustrades.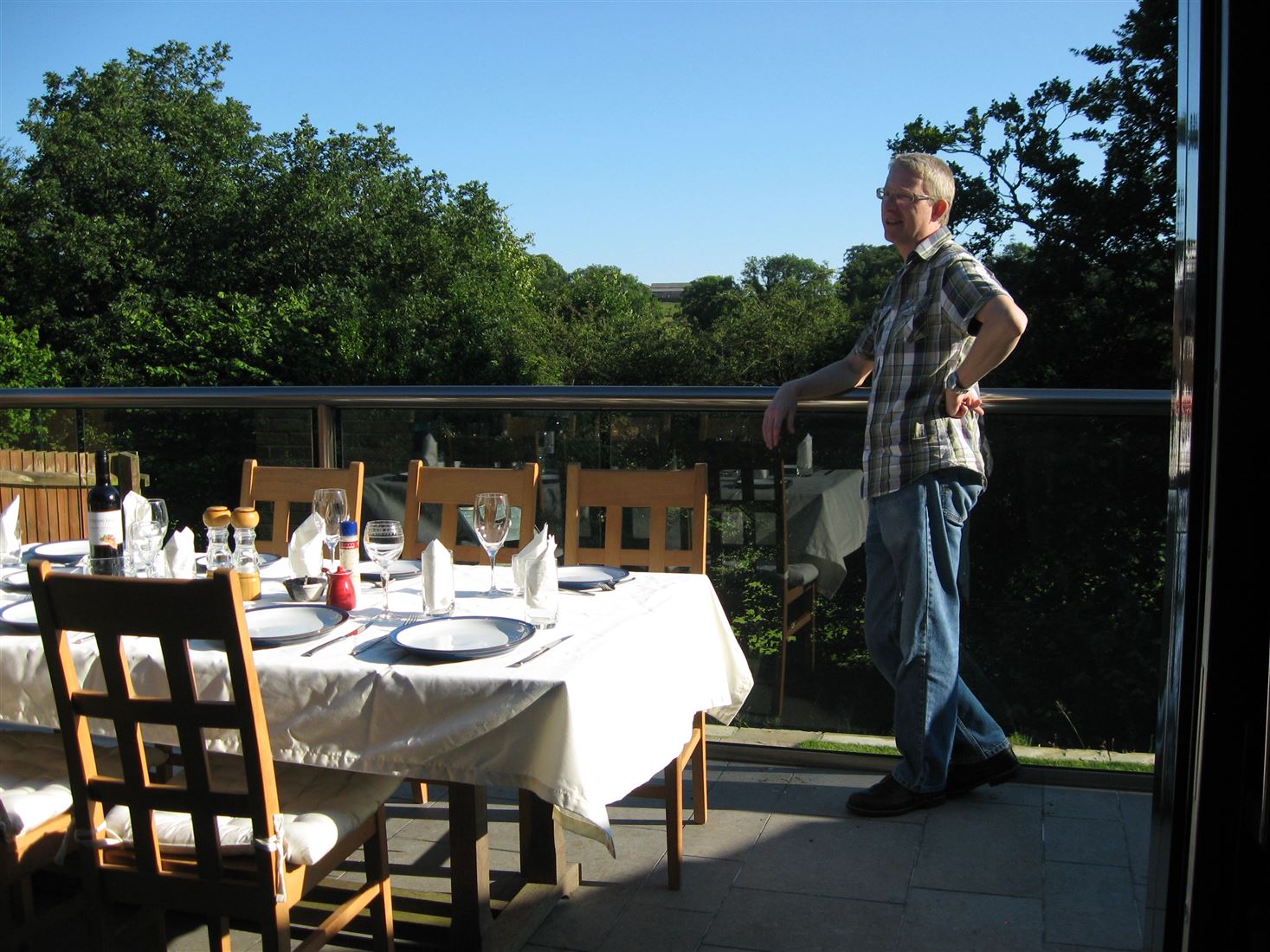 Easy-Fit Decking Glass Balustrades
Fitting Balconette's decking glass balustrades is an easy task for just two people. You don't need building experience, just some simple tools and the ability to follow our fitting guide. We also have helpful glass balustrade video guides to help you. Of course, if fitting your own decking balustrade doesn't appeal, we can put you in touch with someone from our network of registered fitters to help you out.
Tailor your balustrading to your needs with a choice of glass tints, heights, and widths between posts. With a choice of frameless glass balustrades or balustrading with handrails you'll quickly find something to suit your home. You can also choose between four colour options and two handrail styles and even combine glass heights and finishes for additional privacy on your decking.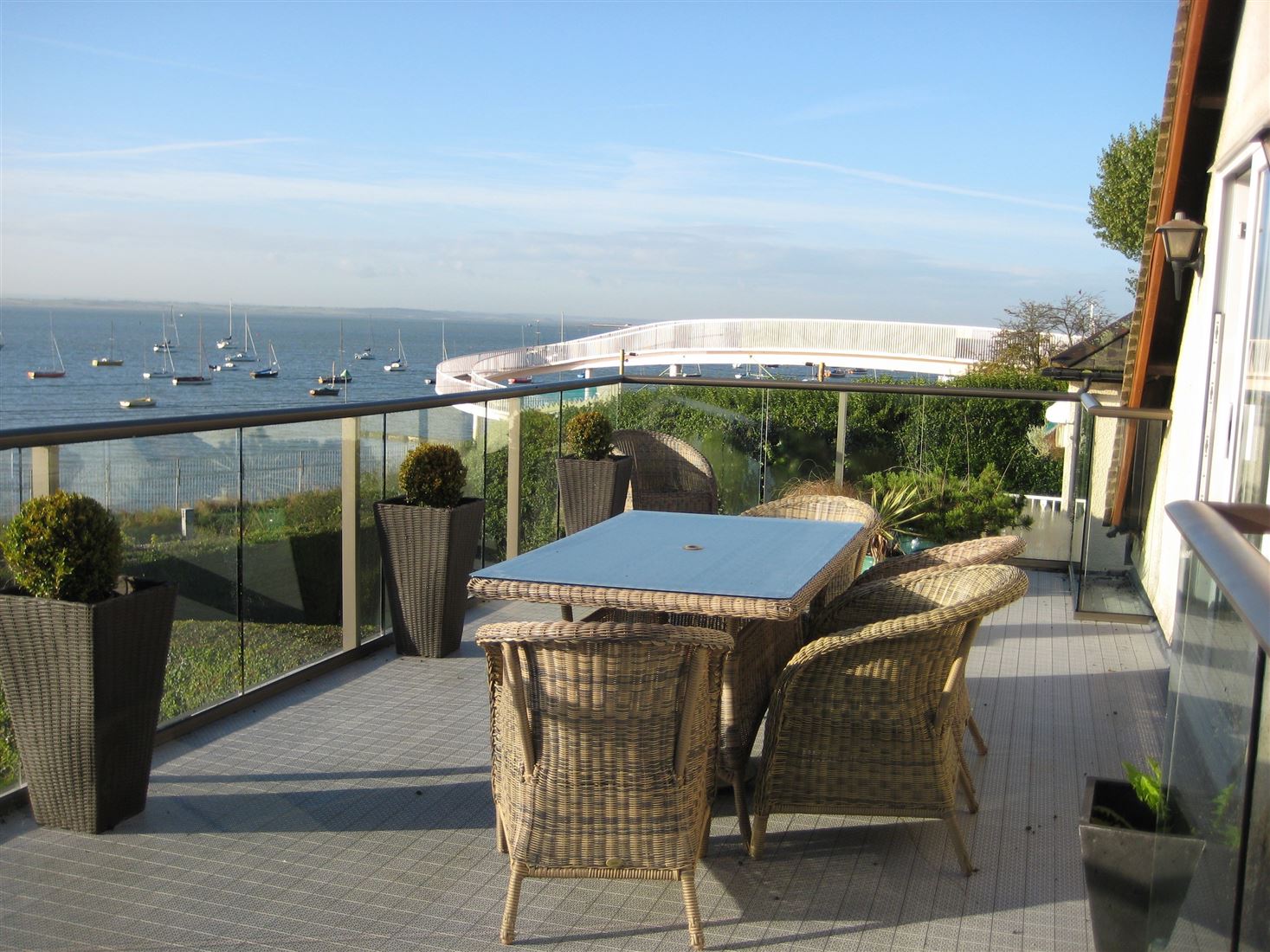 Low Maintenance Glass Balustrades for Your Decking
Tough and long-lasting, your new decking glass balustrades need very little maintenance once in place. Unlike the metal or wooden balustrades you previously had in place, there's no sanding, oiling or repainting to bother yourself with. You simply need to give the glass a clean once in a while – or just call your local window cleaner and let them look after things for you. Or, for an even easier life, request a coating of BalcoNano® self-cleaning coating on your glass. This invisible coating helps prevent dirt and watermarks sticking to your glass, so you'll never have to do anything more strenuous to your balustrades than wipe them with a damp cloth. It's the perfect solution for hard-to-reach balustrades, glass in exposed locations or for anyone with mucky kids or pets.
Once you've fitted your glass balustrades on your decking, sit back and relax. Gin & tonic or coffee with one? Whatever you choose, you can enjoy the sunshine, enjoy your view and enjoy your drink behind your beautiful new decking glass balustrades.