BALUSTRADE DESIGNS - 3D BALUSTRADE DRAWINGS
Balustrade Designs - 2023 Online Balustrade Designer
Use Balconette's 3D Balustrade designer and Save 15%-20%!
Used regularily by our trade partners and professionals we have now opened access to this tool for anyone.
You can use this to simply see an instant 3D model of your design or you can use this to complete your design & send the balustrade to manufacture. You can design your own balustrade to suit the exact sizes, angles, and shape of the balcony or terrace that you have.
Features include:
3D render model instantly
Design from a variety of models
Change lengths & angles and see them updating online as you change
Choose and change different balustrade systems
Choose and change glass types
Create PDFs and views for Handrails, Glass and Bottom rails
See the cost update as you make the changes
Save or order your design and if you want, approve and send to production/manufacture.
Many options are available, so we recommend watching the tutorials:
Because the module includes many options we suggest you start with the Tutorials Page
Here's a Simple Tutorial (6.5 mins)
Ready to try?
Click here to go straight to the:
Hope you enjoy and happy designing....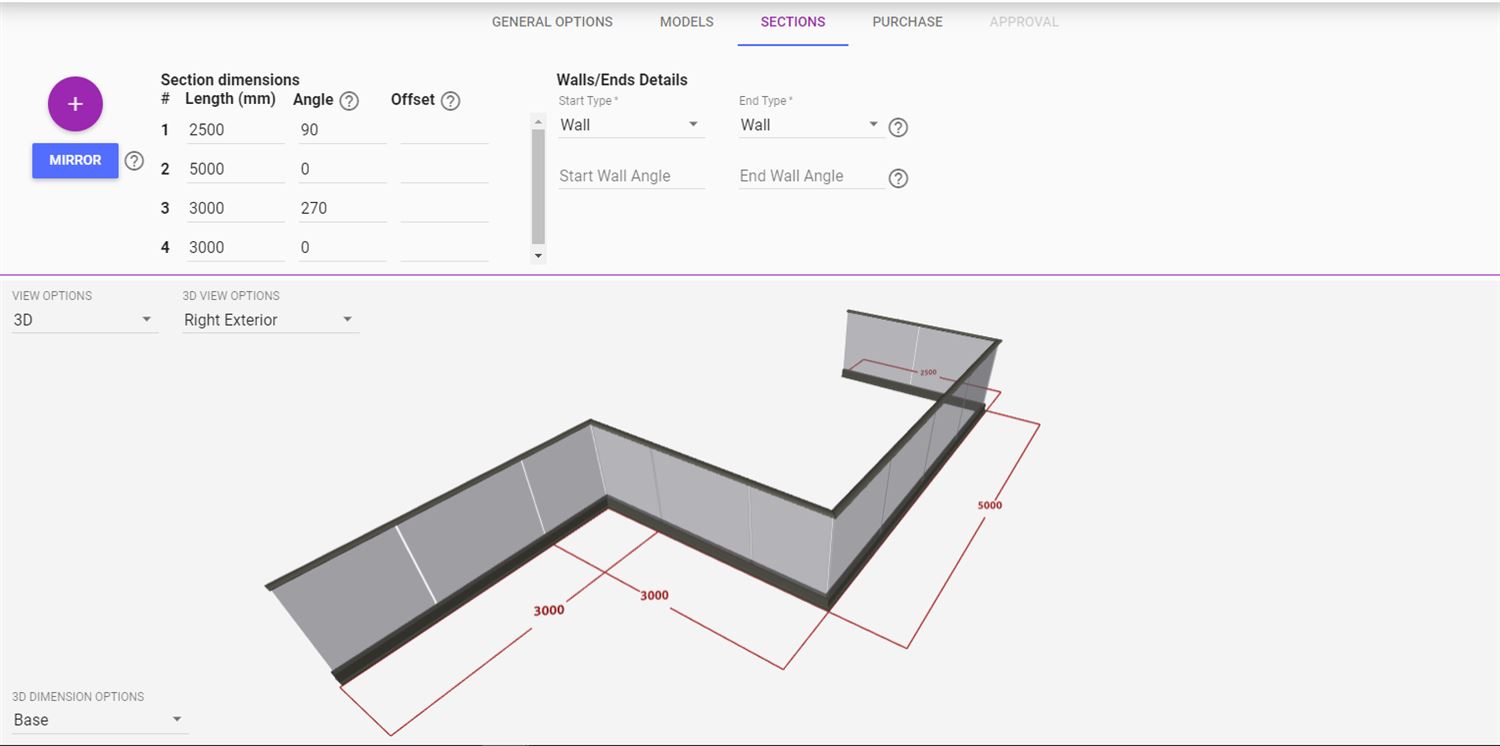 Elevate Your Space with Stunning Balustrade Designs
Balustrades are not just functional components of a building; they are also essential for adding style, safety, and architectural character to your space. Whether you're designing a balcony, terrace, or staircase, the choice of balustrade design can significantly impact the overall aesthetics of your project. At Balconette, we offer a range of balustrade designs that can transform your space into a visual masterpiece.
The Art of Balustrade Designs
Balustrades are more than just barriers; they are an integral part of your space's design. They provide safety, define boundaries, and offer an opportunity to express your unique style. Choosing the right balustrade design is essential to ensure that it complements the architecture and enhances the beauty of your space. Here are some key aspects of balustrade design to consider:
1. Materials
Balustrades can be crafted from various materials, including glass, aluminum, stainless steel, and wood. Each material has its unique characteristics and visual appeal. Glass balustrades offer transparency and a modern look, while aluminum and stainless steel provide a sleek and contemporary appearance. Wood balustrades, on the other hand, exude warmth and traditional charm.
2. Style
The style of your balustrade should harmonize with the overall design of your space. Whether you prefer a minimalist, classic, or ornate look, there are balustrade designs to match your taste. Frameless glass balustrades create a clean and unobstructed look, while intricate wrought iron designs can add a touch of elegance.
3. Customization
Balconette offers a unique advantage with our 3D Balustrade Designer tool. This tool allows you to visualize your balustrade design in 3D, ensuring that it perfectly fits the dimensions, angles, and shape of your balcony or terrace. You can experiment with different models, change lengths, angles, and even select various balustrade systems and glass types to create a design that's tailored to your preferences.
4. Functionality
While aesthetics are crucial, balustrades also serve a functional purpose—providing safety and security. Ensure that your chosen design meets the required safety standards and regulations while still offering the desired visual impact.
Explore Balustrade Designs with Balconette
Balconette offers a wide range of balustrade designs to suit diverse architectural styles and personal preferences. Whether you're envisioning a sleek and modern glass balustrade for your contemporary home or a timeless stainless steel balustrade for a classic setting, we have the solutions to bring your vision to life.
Our 3D Balustrade Designer tool allows you to experiment with various designs, making it easier than ever to create a balustrade that perfectly complements your space. You can see an instant 3D model, make changes, and even obtain cost estimates—all in one place.
For feedback, inquiries, or to get started on your balustrade project, please reach out to us at 01342 410411 or email us at information@balconette.co.uk. Our team is dedicated to helping you achieve stunning balustrade designs that elevate your space.
Where Beauty Meets Functionality: Balconette's Balustrade Designs
Balconette understands the significance of balustrades in enhancing your space's aesthetics and safety. Contact us today to embark on a journey of transforming your space with exquisite balustrade designs. Your satisfaction and the beauty of your space are our top priorities.