14 metre balustrade with no posts
14 metre balustrade with no posts
Glass Balustrades | Juliet Balconies | Curved Glass Doors | Decking | Projects | Galleries | Articles | Reviews
Choosing glass balustrading from Balconette enabled a North Devon homeowner to provide the perfect finishing touch for his hand-built garden terrace.
Having found Balconette's products via an internet search, Ray, a semi-retired self-employed motor mechanic and his wife Angelika decided that the system's clean lines and ability to retain countryside views were just what they were looking for.
"Best of all," he said, "was the fact I could have 14 metres of clear glass balustrading without a single post! This keeps our totally transparent view from the garden across the valley beyond. Our neighbours are extremely impressed, as indeed are we."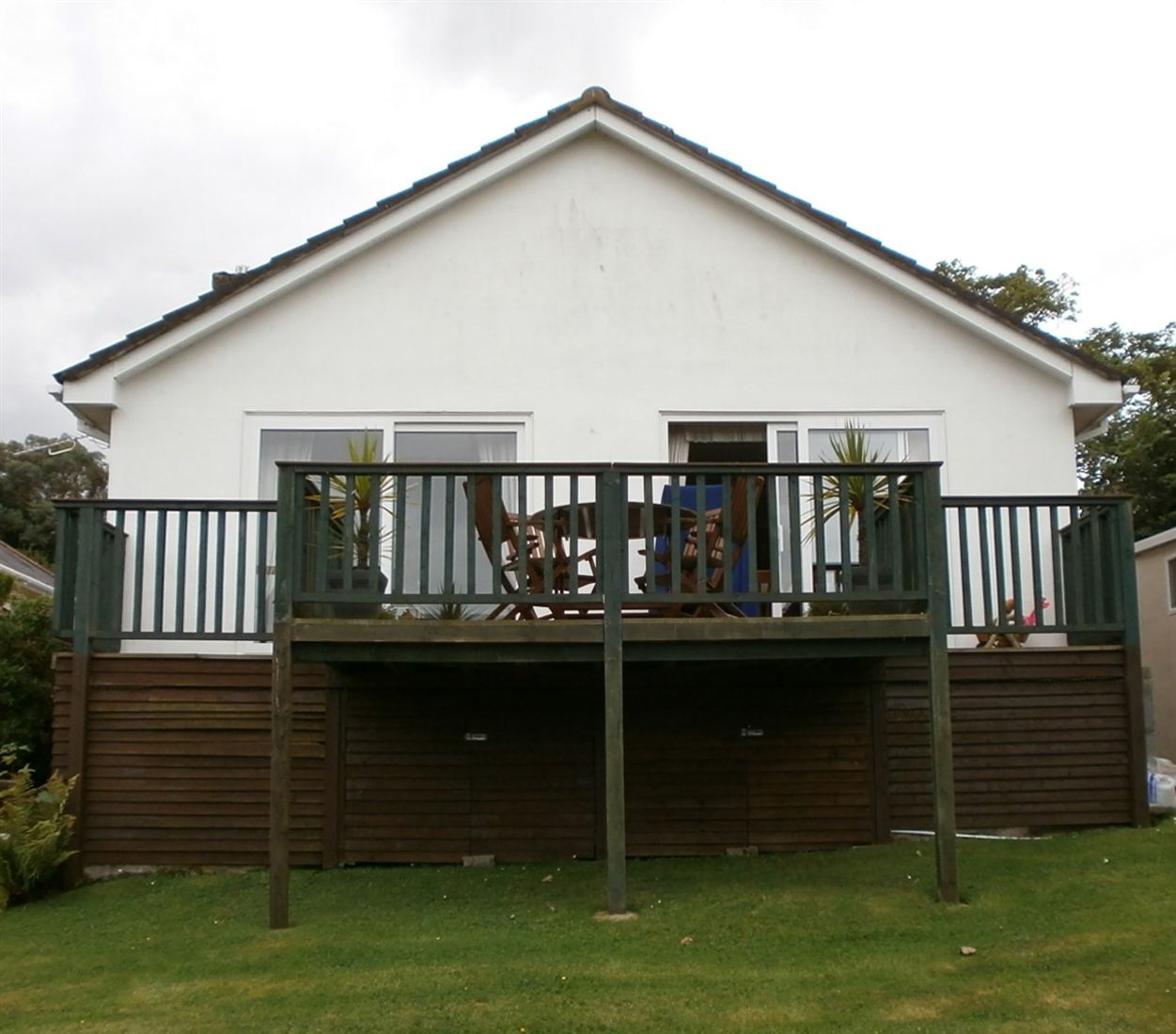 Before - wooden balustrade with obstructions to the view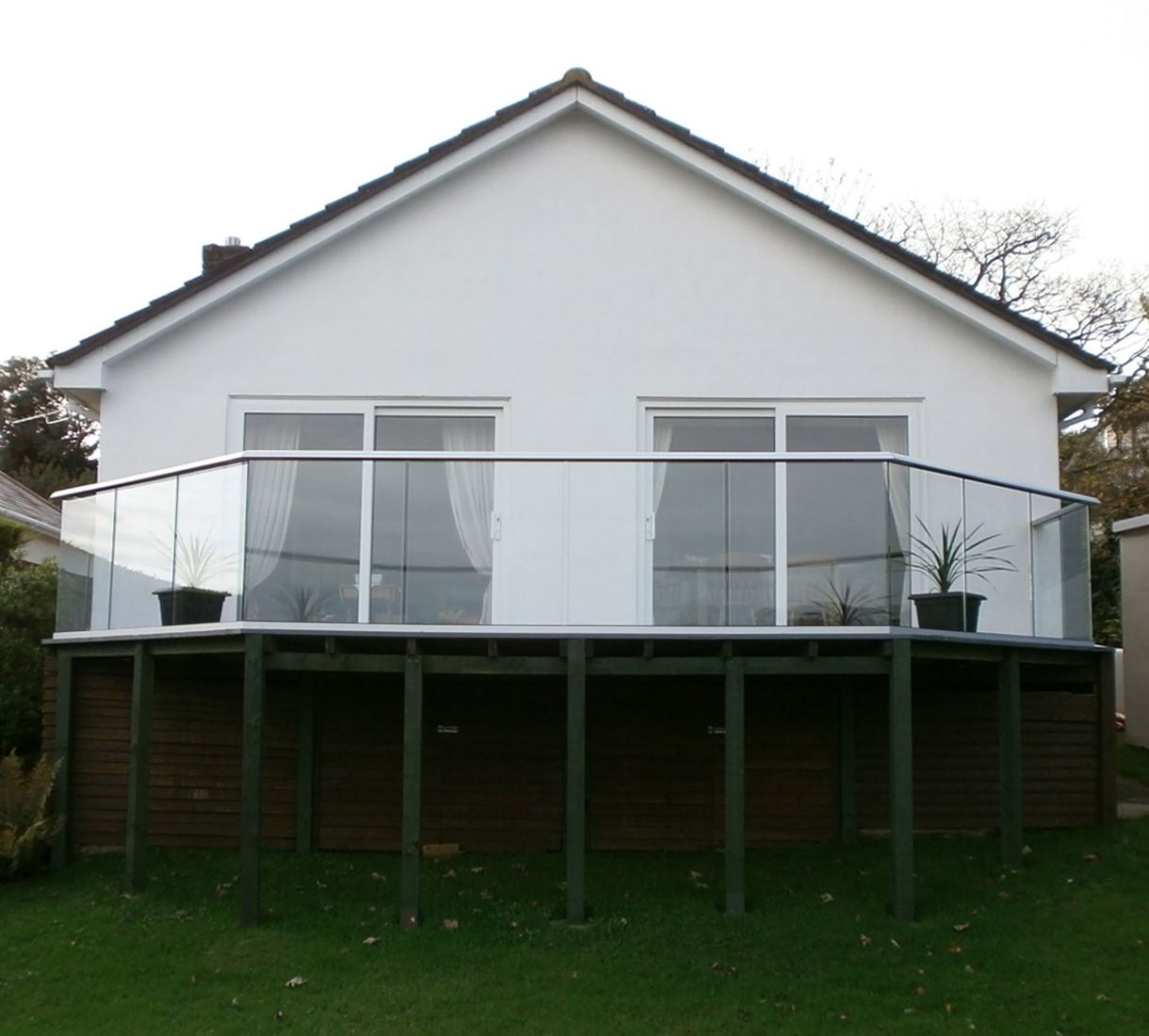 After - Glass Balustrade by Balconette with no obstructions or vertical posts!
Ray built the original angular timber deck and balustrade when the couple moved into the 1970s bungalow in Bideford nearly fifteen years ago. Refurbishment was needed when the old wooden balustrade started to rot, so he explored some options.
"I ruled out a glass and pillar system as this would have obscured the view," he continued. "Of the three quotes I obtained, although Balconette's was a bit more expensive I liked the appearance of the system and I wanted something that looked right."
With help from Balconette's Bill Boulter who assisted Ray with technical plans and advice, the new deck and balustrade quickly took shape. Ray found installing the system straightforward and 'the instructions were easy to follow'.
"Bill was very helpful in drawing up the plans. The lack of posts was a major reason for choosing the system, which sets it apart from other types of balustrading," he added. "The final three panes of glass only took half an hour to install and I'm delighted with the end result.
We wanted a nice, clean-looking finish and this was exactly what we were looking for. All that's left is to treat the new patio to some new furniture!"
Parameters of the Aerofoil - how 4 metres without posts work