Glass Balustrade in Isle of Thanet, Kent
Glass Balustrade in Isle of Thanet, Kent
Glass Balustrades | Juliet Balconies | Curved Glass Doors | Decking | Projects | Galleries | Articles | Reviews
Alan Dolan - Isle of Thanet, Kent
'The glass balustrade looks the absolute business, and everyone loves it up there!'
Café culture doesn't get much closer to the sea than here in Westgate-on-Sea where your coffee cup, or dining out experience, is just a few metres from the waves.
Taking advantage of this enviable position is owner Alan Dolan's West Bay Café which has undergone extensive renovation, including the installation of nearly 40 metres of glass balustrade manufactured and supplied by Balconette.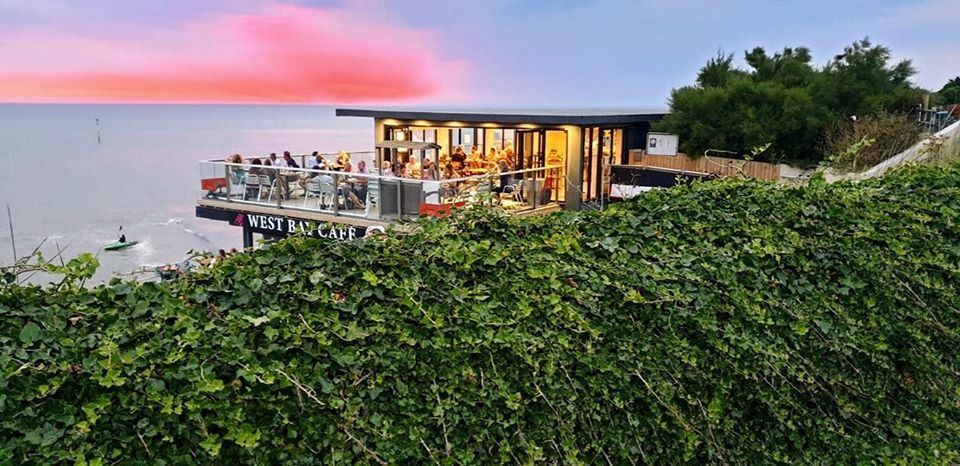 "The glass balustrade looks the absolute business; it's the ideal product for this location right by the sea with nothing in front interrupting the view," says Alan, who specified glass to keep the sea views, which are a major draw for visitors.
Reopened on completion of building works, the café on the West Bay Promenade now boasts a first-floor restaurant extension on top of the original single-storey property.
Making the most of views to the Isle of Thanet and beyond, the cantilevered balcony structure is framed with Balconette's innovative Aerofoil Glass Balustrade System. Particularly suitable for busy, public areas, such as restaurants and retail areas, the system combines inherent strength with the visual beauty of glass to create wide runs of glass balustrading.
The system designed for West Bay Café was made to withstand the required 1.5 kilo-Newton loading for public areas. Completing the aesthetics of the Aerofoil System with its wing-shaped handrail, base track and posts was Balconette's proprietary Royal Chrome finish.
For the system to achieve the 1.5 kN/m loading, the structural calculations of the Aerofoil system enabled the design to incorporate posts at an impressive 2.1m apart. The posts themselves are a rugged 60mm x 60mm in size and were covered with 66mm x 76mm post sleeves in the Royal Chrome finish to match the handrail and base track for an aesthetically pleasing result.
Given the elevated coastal location, the specification drawn up by Balconette's technical team also had to factor in the wind loading on the balustrade. This ensured that the structure, including its spectacular 25-metre-long run of glass balustrade parallel to the beachside walkway, was capable of withstanding the elements while adding that all-important 'wow' factor to delight customers.
With UK staycations proving extremely popular, the feeling of spaciousness enhanced with glass balustrading sea views has been a big hit with patrons.
Alan adds: "It does look absolutely gorgeous and I'm very happy with it. Everyone loves it up there with the new extension!"