Glass Balustrade Replacing Wood - Before and After
Glass Balustrade Replacing Wood - Before and After
Glass Balustrades | Juliet Balconies | Curved Glass Doors | Decking | Projects | Galleries | Articles | Reviews
Somerset
Contractor: Andy Harper - Somerset Bespoke
Replacing a wooden spindle balustrade with smart new low-maintenance glass balustrading supplied by Balcony Systems has totally transformed the outdoor space at this Somerset property.
Renovation of the timber decking and installation of 42 metres of the BalconyBAL 1 System with a Royal Chrome handrail marked the final phase of several years of external refurbishment works at the Clark's home.
"Our decking is an important feature setting off both the house and garden, so the balustrade needed to be right. Balcony Systems provided a quality product within budget which met our objectives and the overall effect is outstanding."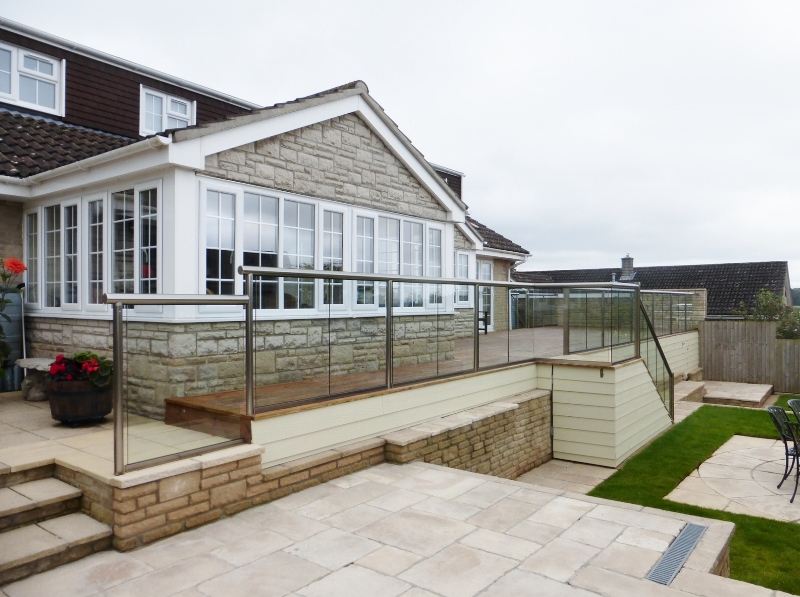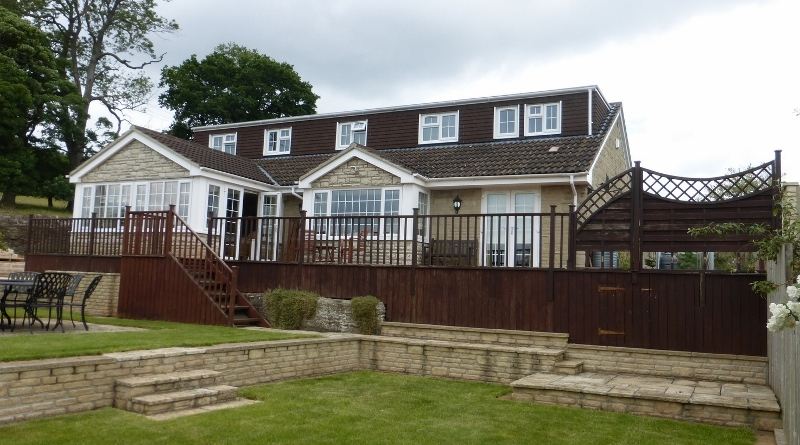 Before refurbishment
The project involved the renovation of a large expanse of seven year-old decking, wooden balustrade and some protective fencing all initially stained in cedar which had weathered to a chocolate brown colour.
The decking stain had to be removed by hand over a five-month period. The fence was removed and replaced in part by a wall, leaving the need to replace the wooden balustrade.
"Having given considerable thought to this we contacted and obtained quotes from several suppliers before our internet search identified Balcony Systems. Their response to our initial phone call was positive; our questions answered appropriately and they suggested that we contact Andy Harper of Somerset Bespoke."
Andy made two site visits indicating remedial work necessary before installation could be done and submitted a detailed plan to Balcony Systems.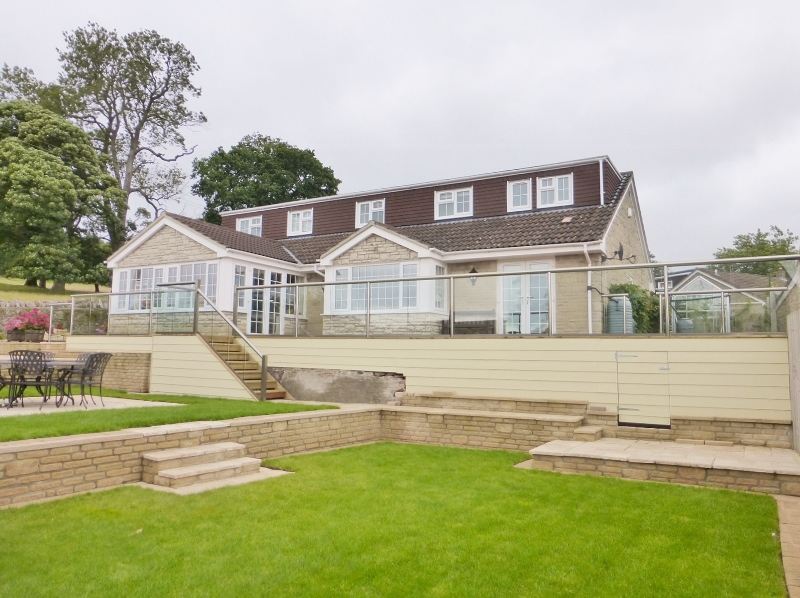 After refurbishment
"We visited Balcony's Lingfield offices to see the product and get an idea of how it would look and have a valuable discussion with Graham Baxter, which allowed Andy to produce the final drawings."
"Throughout Balcony and Andy Harper were courteous and helpful. It was not an easy project as it involved a lot of work that we had to do ourselves, as well as Andy's contribution, which was itself quite substantive. But it all came together very well to produce an impressive result!"
Specifying Balcony's BalcoNano® factory-applied self-clean glass coating for the glass panels has made a difference. "The balustrade has dew on it most mornings which clears leaving the glass sparkling. The coating reduces the need to clean the glass, leaving us to simply sit back and enjoy it."