'I cannot speak highly enough of the product'
'I cannot speak highly enough of the product'
Glass Balustrades | Juliet Balconies | Curved Glass Doors | Decking | Projects | Galleries | Articles | Reviews
One of the first installations of Balconette's Hybrid® Aerofoil system with Infinity Screens at an exclusive new build project in Suffolk has won praise from the developers for its 'elegance, strength and ease of installation'.
The Orchard Brook development, built by Nicholas King Homes at Long Melford, comprises 31 two, three and four-bed houses and bungalows alongside 11 apartments and two cottages providing homes for those over 55.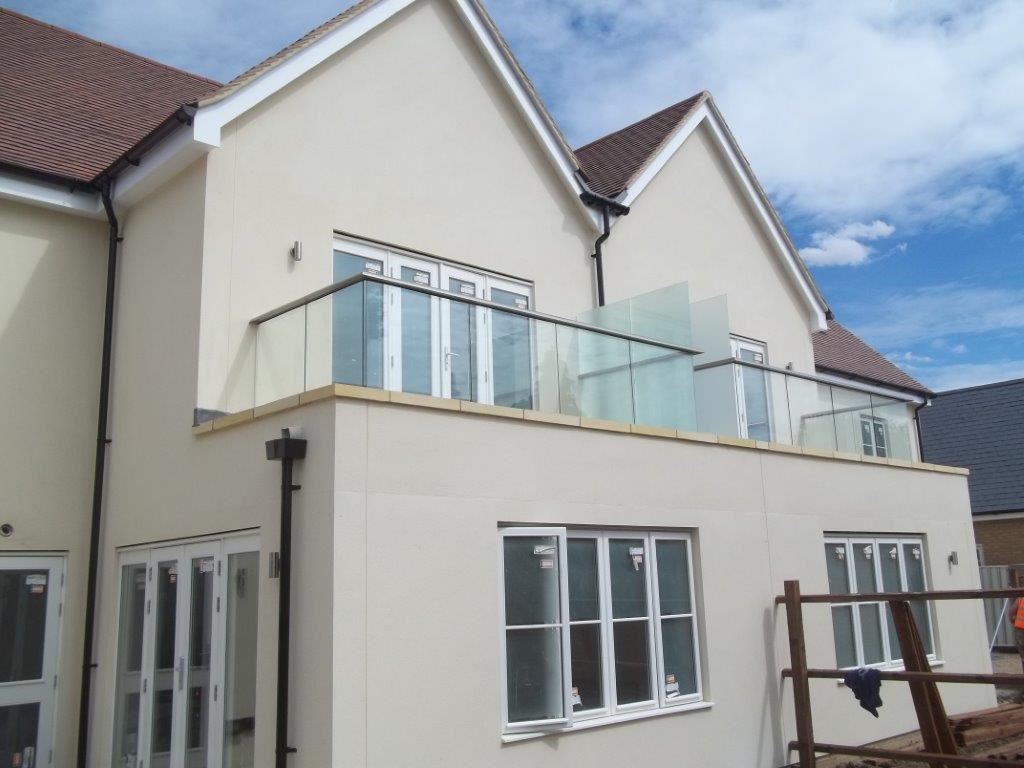 Views over gardens and a cricket pitch beyond from two properties have been preserved using 29 metres of Balconette's glass balustrading. The aerofoil-shaped handrail has a Royal Chrome finish and opaque Infinity Screens provide privacy between the balconies.
"Having seen the system used in person, I cannot speak highly enough of the product. It's incredibly strong and easy to fix – our on-site carpenters fitted both balustrades in a couple of days," says Sharif El-Sayed, Quantity Surveyor at Nicholas King Homes.
On receiving the drawings, Balconette's technical team drew up a base design that did not penetrate the waterproofing of the balcony, meeting the developer's exact specifications.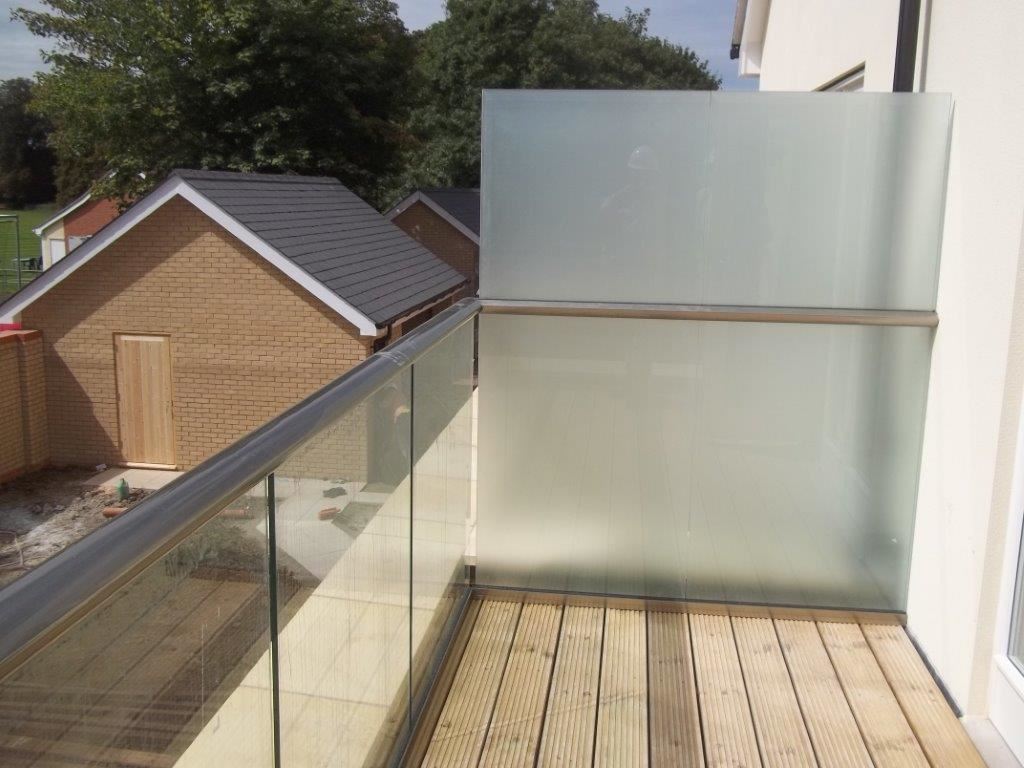 "By completing the balcony as far as we could – waterproofing, coping stones and decking – we could place the balustrading on top of the decking thanks to the unique fixing details," continues Sharif. "The result is a stunning-looking balcony that does not compromise the waterproofing, yet has no solid fixing points in the bottom channel."
For Sharif, their first experience of Balconette's products went very smoothly and their service was 'excellent.' "We would be keen to use the company again if balconies are used in any future projects."
He concludes: "Overall, we are very pleased with Balconette's system. It's user-friendly, quick to install and is an elegant addition to the new homes."