Postless balcony
Glass Balustrades | Juliet Balconies | Curved Glass Doors | Decking | Projects | Galleries | Articles | Reviews
'Having no posts is a total plus; the balcony just looks fantastic!'
From wooden slats to glass, a clear glass post-less balcony supplied by Balconette has opened up extensive views to the surrounding coastal areas and sea from this property near Aberdeen in North East Scotland.
Installed on composite decking, the Hybrid® glass balustrade provides homeowners Paul and Lynsey with the perfect maintenance-free structure from which to enjoy the views on long summer evenings.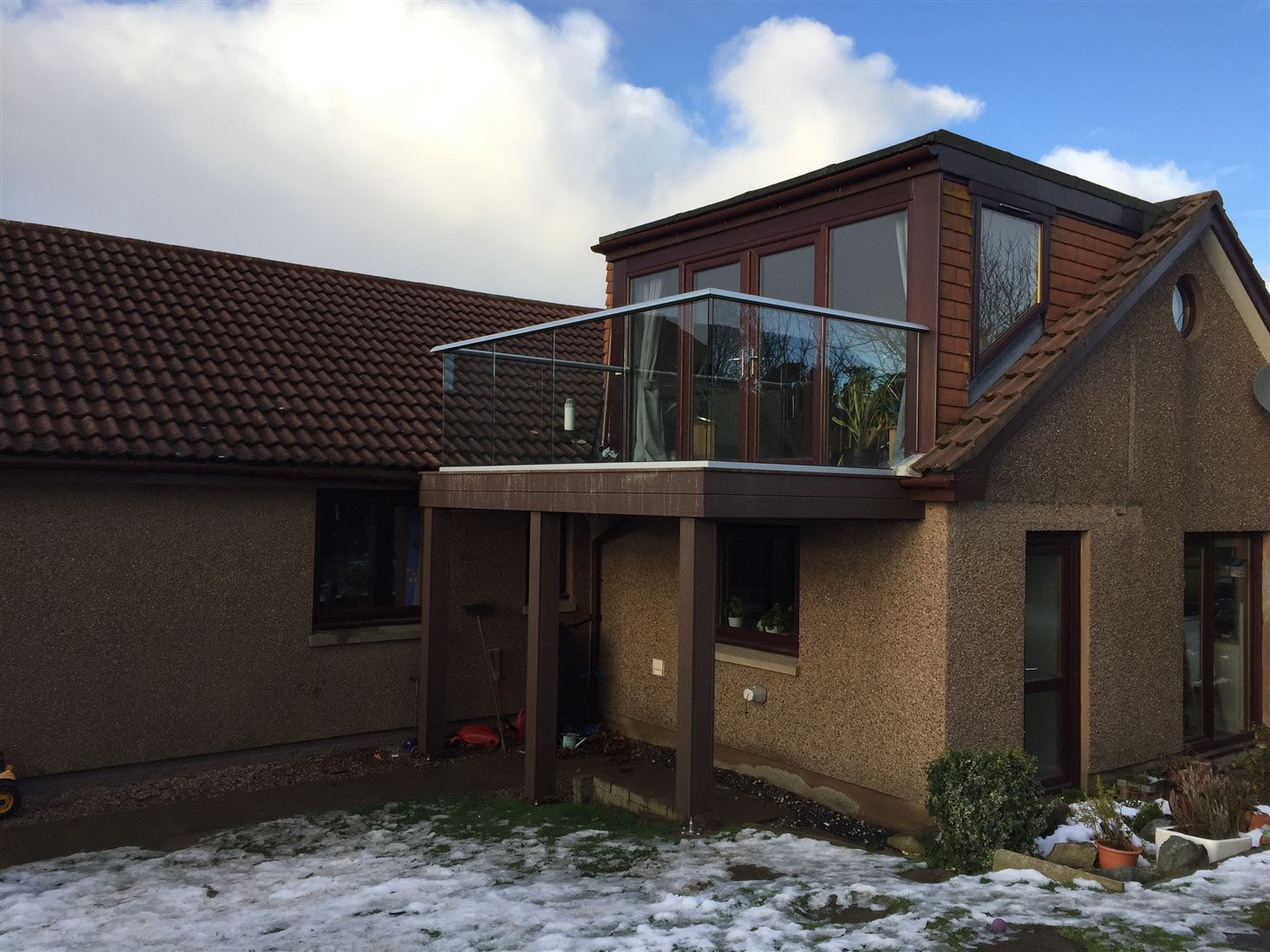 "The old larger 1990s structure required a lot of maintenance, so we decided that something more manageable would be better," explains Paul. "The view is amazing and those slats did stop you from seeing it if you were in the upstairs lounge in the evening. That's why we wanted glass – for the view and no need for constant painting!"
Having obtained three quotes, the couple chose Simon Elms of Elmswood Ltd, Balconette's most northerly installer based in Aberdeen, having liked what they'd seen of his work.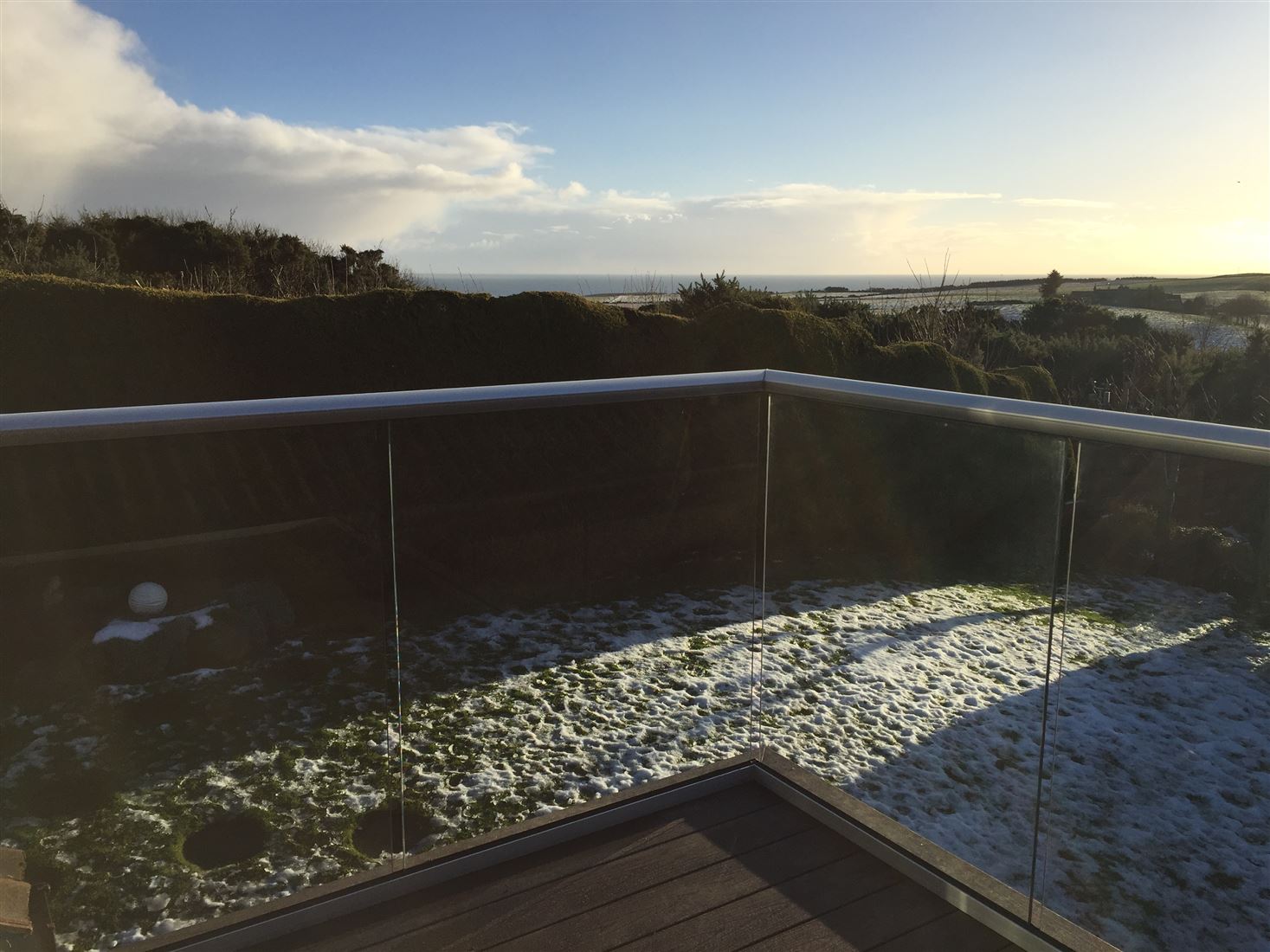 "Simon asked what we wanted and came up with exactly what we had in mind," continues Paul. "We thought about putting a Juliet balcony on the French Doors, but we like sitting out there and enjoying the views. So we decided on a smaller version of what we'd had before."
Having given the go-ahead on the project, Paul demolished and disposed of the old balcony structure to make way for the new deck and supports. Building the structure and installation of the new balustrade took a week and the whole project was completed in November 2017.
Due to limited space, Simon sourced a custom-made stainless steel bracket to secure the balustrade to the wall, explaining: "Due to the shape of the roof, the bracket was needed to overcome the space limitations and maintain structural integrity. The Colliers are delighted and the end result looks fabulous!"
Recommending both Balconette's products and their installer, Paul adds: "The fact that the balcony has no posts is a total plus. The balcony just looks fantastic; roll on summer!"