Curved Glass Railing
Glass Balustrades | Juliet Balconies | Curved Glass Doors | Decking | Projects | Galleries | Articles | Reviews
'I'm happy with the product, the installation and the way it looks'​
People who build their own homes are invariably particular about the visual appearance of the property and the quality of products they choose for their property. Happily, Balconette's products are able to satisfy even the most discerning of customers.
For businessman John Thomson, quality, aesthetics and cost were key factors in the choice of balustrading for two large curved balconies at his spectacular new home overlooking Moray Golf Club and its championship course near Lossiemouth on Scotland's north east coast.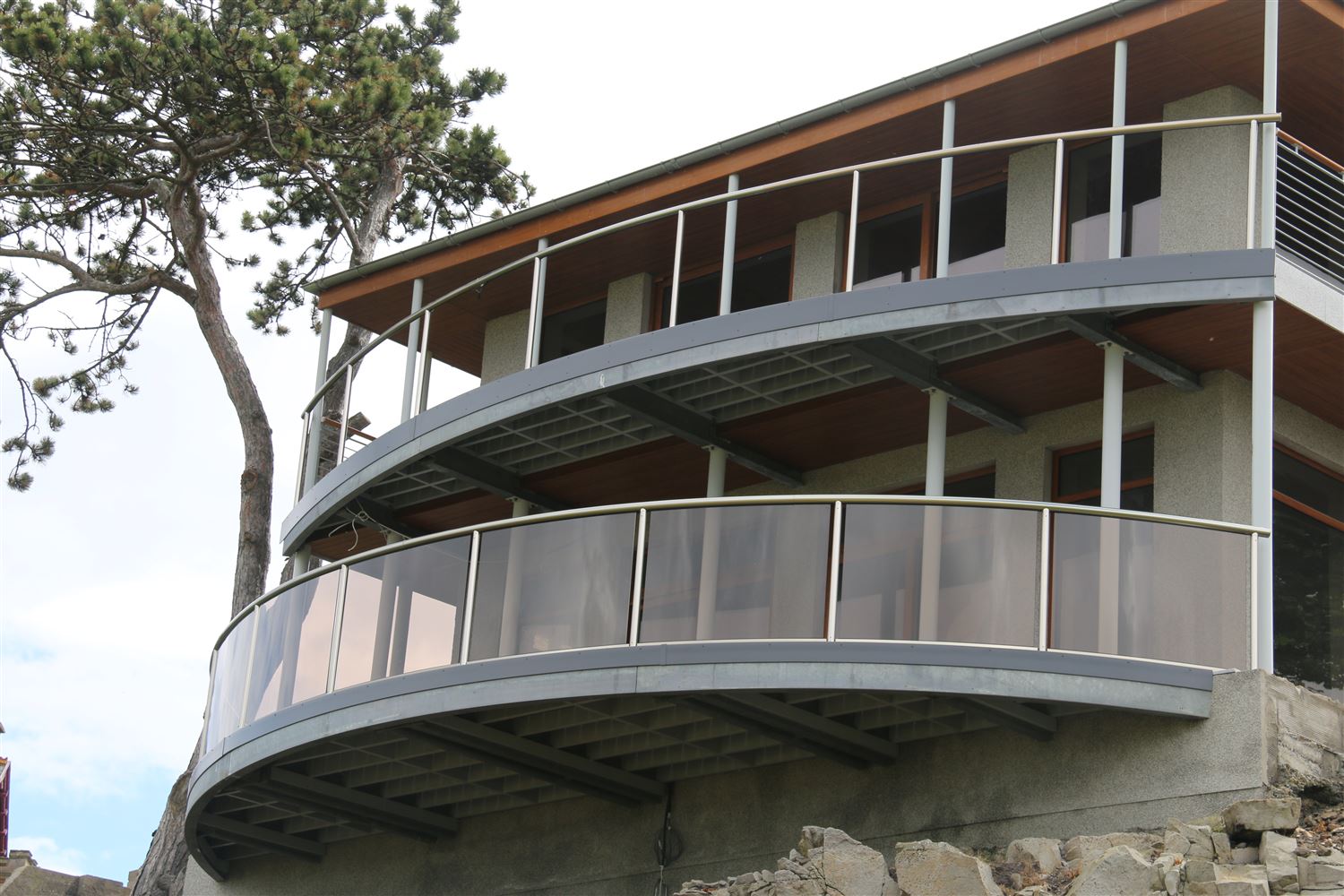 Measuring more than 12 metres and 14 metres, each gently-curving structure provides a safe barrier to the steep cliff below. Bronze-tinted glass panels, matching the property's windows, maintain views to the outside and enhance privacy. The balconies allow access onto spacious decks from a kitchen/diner and living room.
John, a former developer who runs a local garage and car sales business, researched a number of balcony options before deciding that Balconette's system supplied the best solution.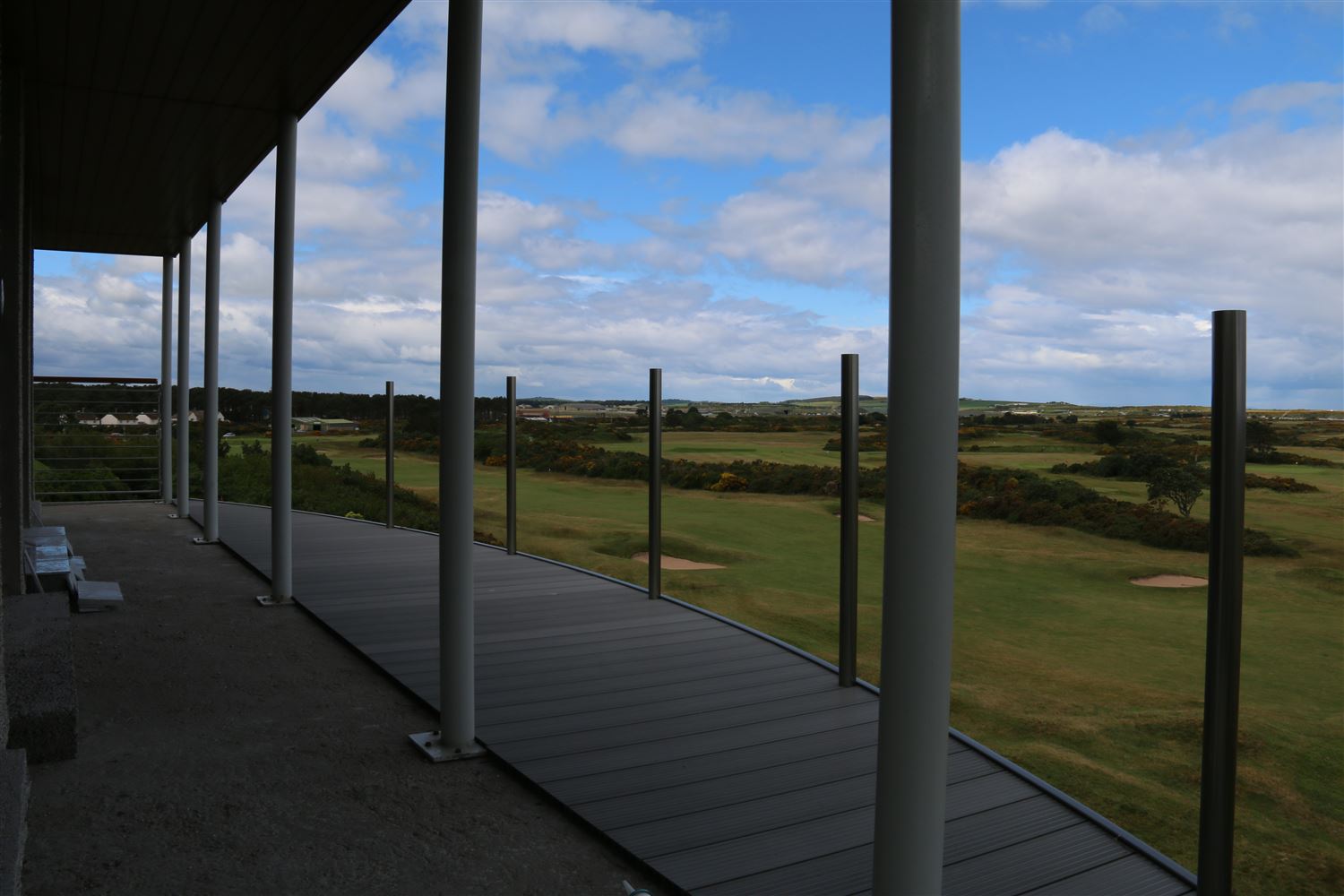 He explains: "Having done my research and discussed with Balconette's team what could be achieved, particularly the curved handrail and glass, I decided that's what I wanted.
"I chose the system for its finish, simplicity and robustness, plus the fact that there are no glass clamps to obscure the view. We get some crazy weather, so that was a big factor in my decision. The system is so strong and it can certainly handle the severe weather up here."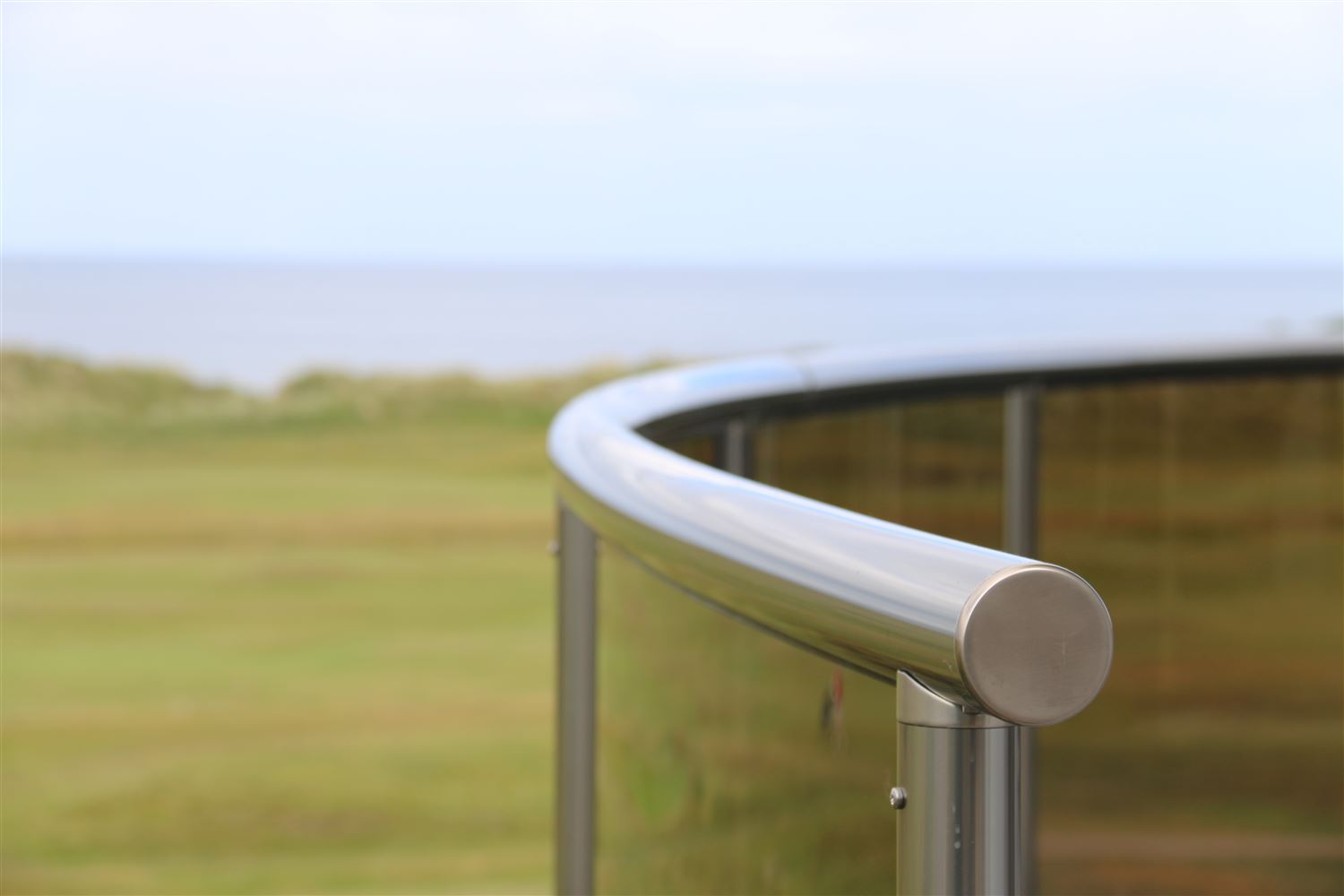 As the four-bedroomed house neared completion in 2016, John engaged Simon Elms, of Elmswood Ltd to design and install the balconies, saying 'if someone's doing it all the time they know the pitfalls and everything'. The most challenging part of the project was setting out and installing the supporting posts, according to Simon, Balconette's most northern Registered Partner.
Initially, a frameless system was considered, but that was beyond the budget, so John looked at what Balconette could offer using minimal supporting posts.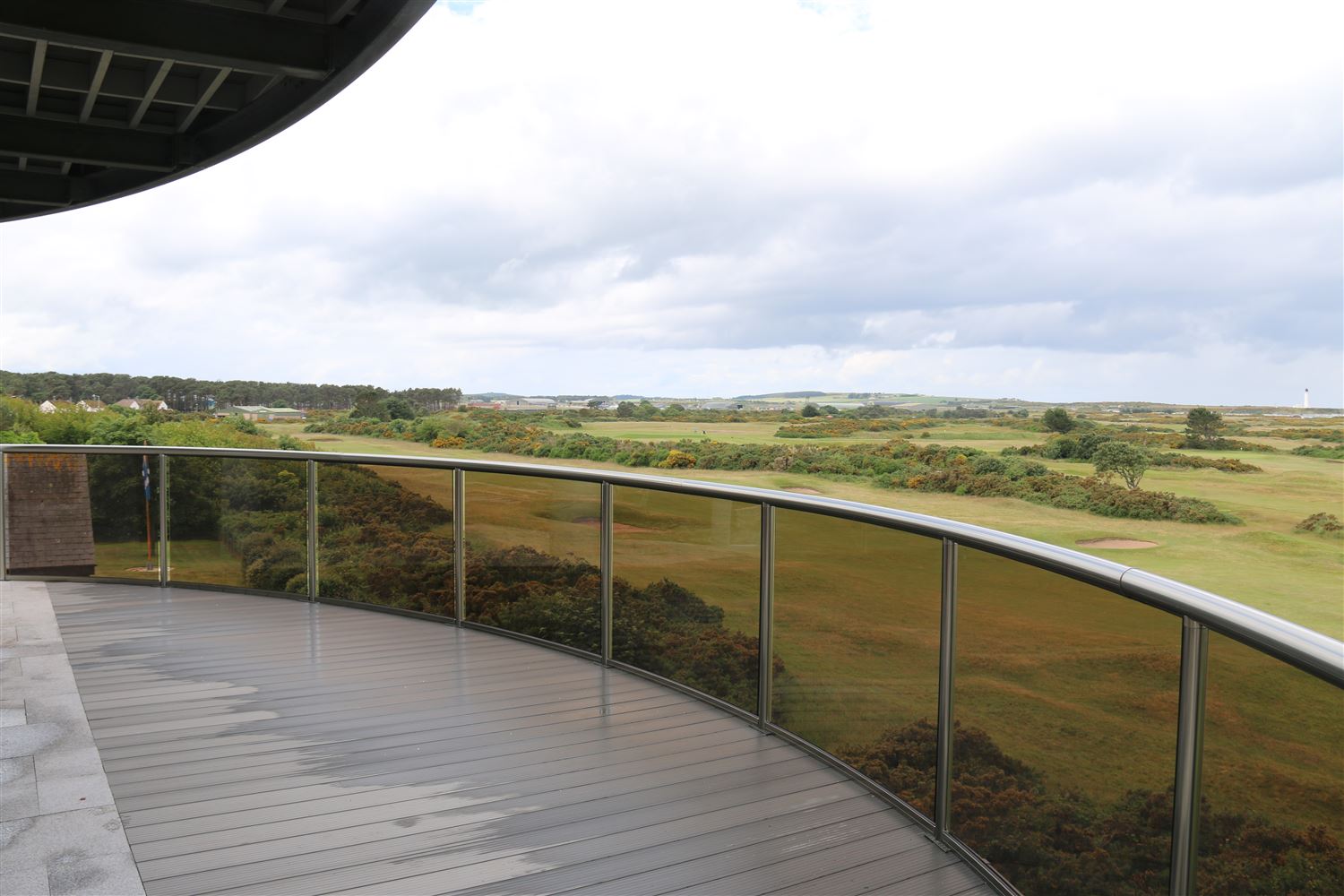 "John was particular about the spacing of the posts so they didn't block certain parts of the view and this was achieved," says Simon. "Once they were fitted, the rest of the installation went really smoothly. Everything fitted perfectly. Having taken time to choose the right products, John has the balustrading he wanted within his budget and he's over the moon with it."
As for John, 'the balconies look absolutely fantastic, both from the golf course and inside the house and it's what I wanted'. An added bonus is that the glass panels provided protection from the wind; 'you can sit out at night longer, watching the sun set, because the glass is deflecting the breeze, which is a good thing'.
He concludes: "I'm happy with the product, happy with the installation and happy with way it looks!"