IS THE HYBRID® SYSTEM BALUSTRADE A STRUCTURAL OR FRAMELESS SYSTEM?
Is the Hybrid® System Balustrade a Structural or Frameless System?
​
Hybrid® Glass Balustrade System Details
Our Hybrid® systems (Orbit & Aerofoil) are a composite system utilising both the glass and handrail to take the loads, which makes the whole system a lot lighter and allows the balustrade to span certain lengths without the need for vertical posts.
​
Related FAQ Videos: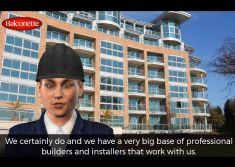 ​
Do you supply to the trade?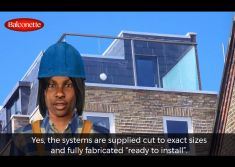 Is the Balustrade System Supplied Cut to Size?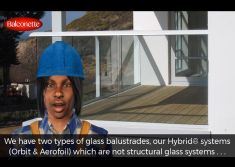 Are Your Systems Structural Glass Balustrades?
Related Links for Further Information:
Orbit Glass BalustradeAerofoil Glass Balustrades
Get a QuoteGet a BrochureBack to Balustrade FAQs