BALCONETTE MILANO SURFACE MOUNTED VERTICAL RAILING SYSTEM (METAL RAILINGS)
Surface Mounted - Milano Vertical Railings System (Metal Railings)
Tech Specs | Surface-Mounted | Side-Mounted | Gallery | Reviews
Metal railings
Metal railings have become a popular option, especially when glass balustrades are not the preferred option. One of the important things with metal railings is to ensure that the gap between the vertical posts does not exceed 100mm, even under loading.
Also choosing a metal that does not corrode, such as alumnium with powder-coating (paint) or anodising, will ensure it is durable in harsh conditions, and will save years of maintenance and repainting.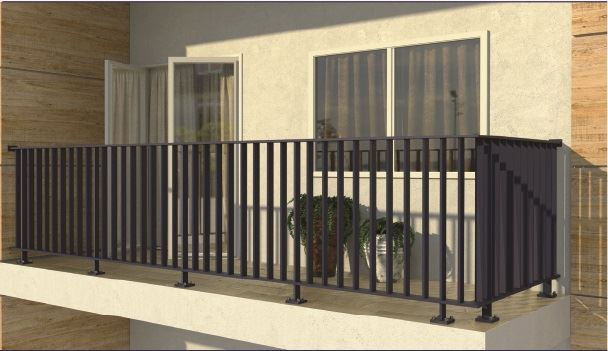 Milano vertical metal railing- Surface Mounted System
The Balconette Milano Vertical Railings System can be surface mounted, details of this type of fixing method are below.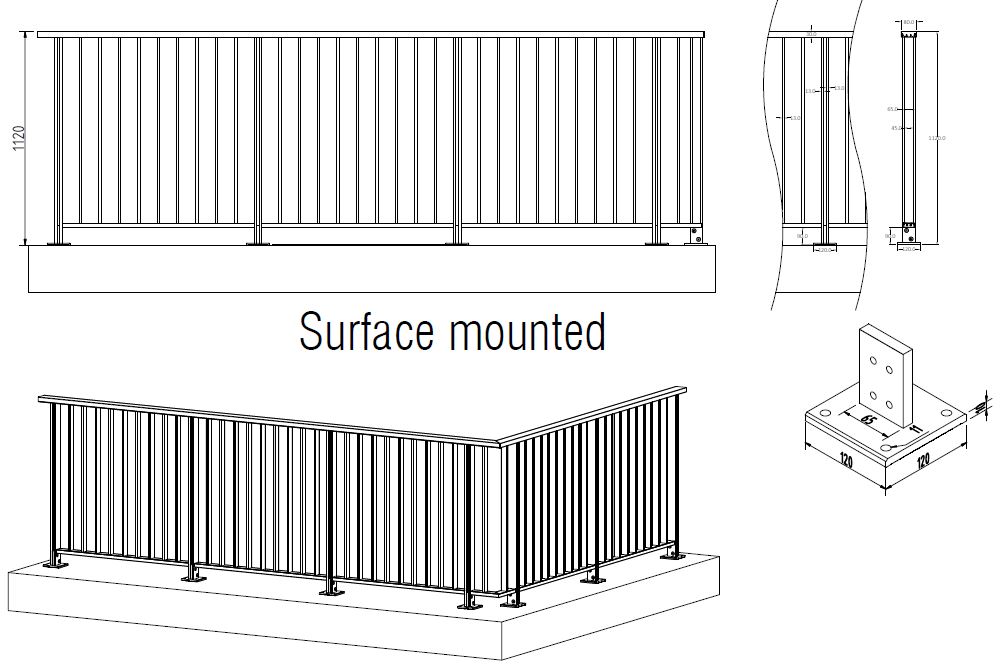 Picture above: Milano Surface mounted - general arrangement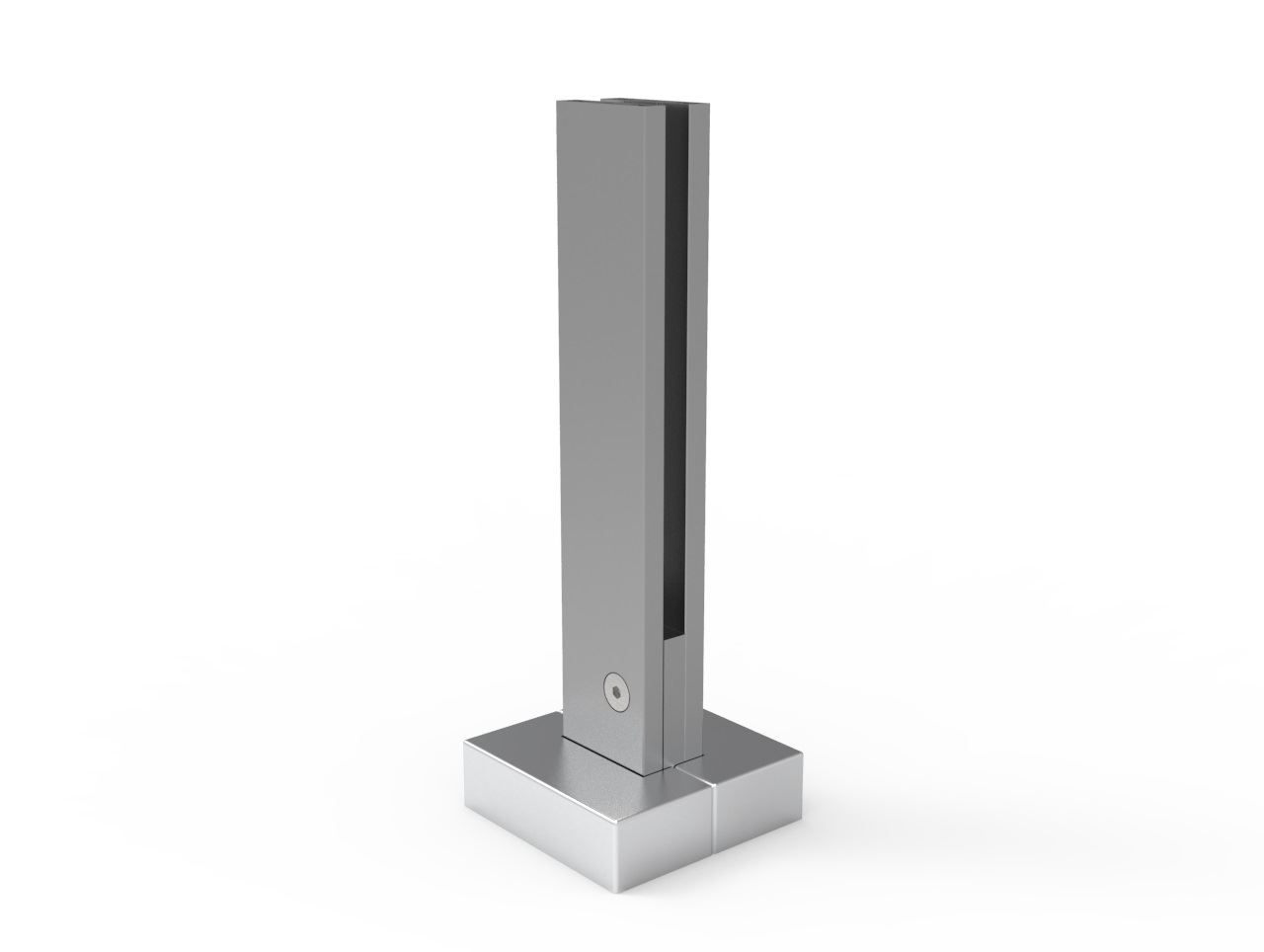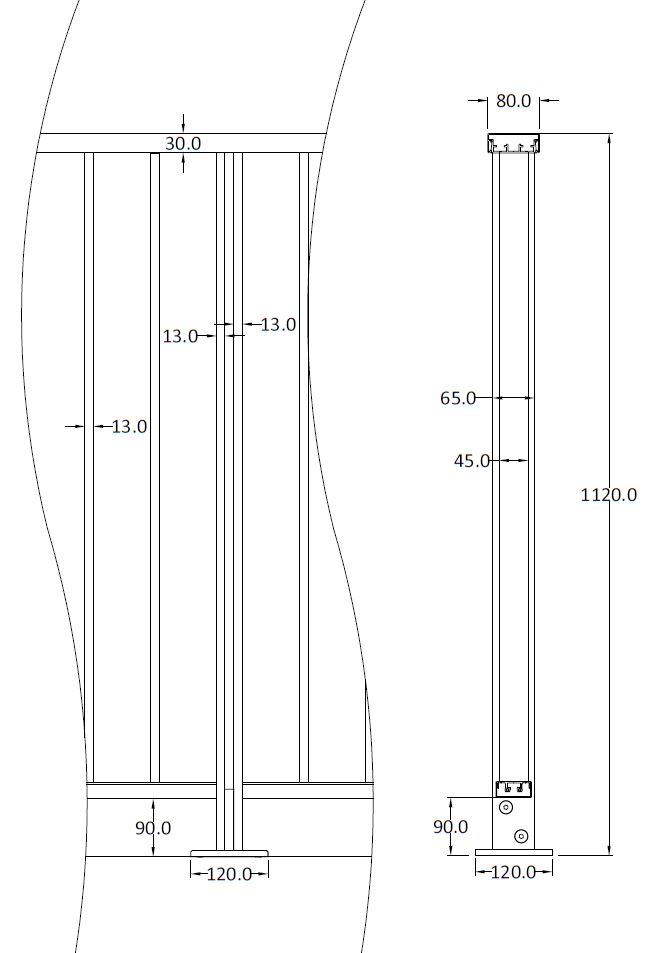 Picture above: Milano Surface mounted post detail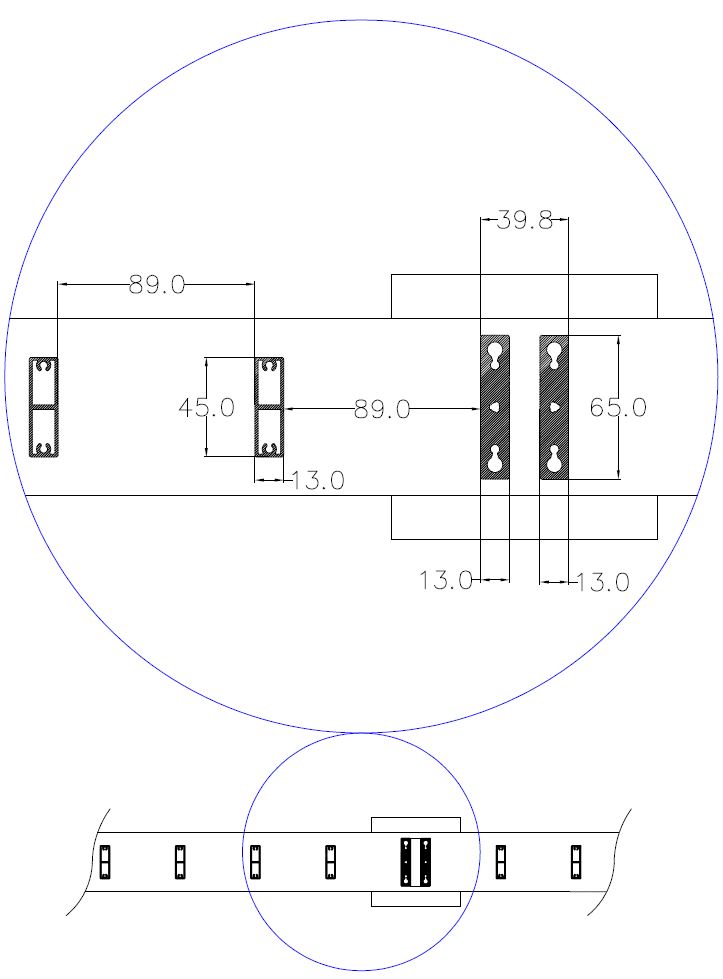 Picture above: Milano Surface mounted posts sizes and distances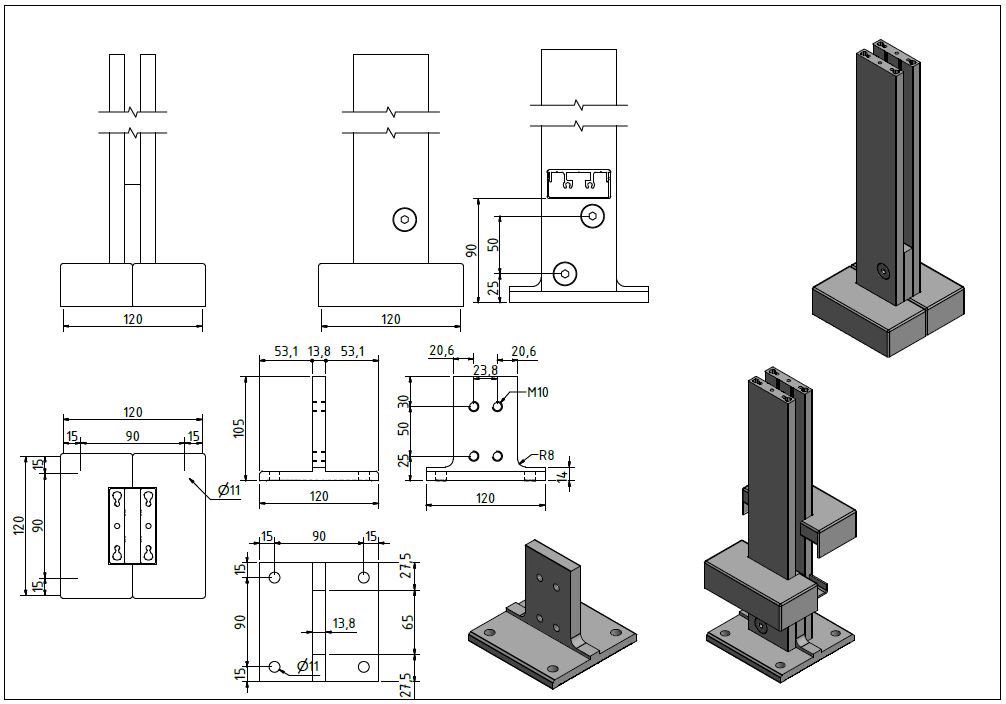 Picture above: Milano Surface mounted base plate sizes and details