Glass Balustrade Fittings
Glass Balustrade Fittings
Glass Balustrades | Juliet Balconies | Curved Glass Doors | Decking | Projects | Galleries | Articles | Reviews
The perfect glass balustrade fittings for your project
There was a time when people would avoid fitting their own glass balustrades. But times have changed for the better! Advances in technology have made glass balustrades an affordable and achievable project; they're an excellent choice for the self-builder or home-improver. But before installing your new balustrade, you must choose the right kit for your project.
Selecting the right fittings for your glass balustrade can be a minefield, but choosing Balconette will take a load off your mind. We supply complete balustrade systems – there's no list-making and item-hunting to trouble yourself with. Just make your balustrade choice, put your order in and you're ready to go!
But don't take our word for it. Take a look at the feedback from our other customers to get a fuller picture:
Guaranteed quality for all our fittings
The quality of all components was exceptionally good, robust, good quality finishing and stylish - Marc Page - East Malling, Kent
There are lots of reasons our customers choose to fit our glass balustrades. The quality of our fittings is a major factor. In fact, we're so sure you'll love the quality we give a 10-year guarantee on all our handrail and base track finishes. They're all made with anodised or powder coated aluminium that never rusts. How's that for reassurance?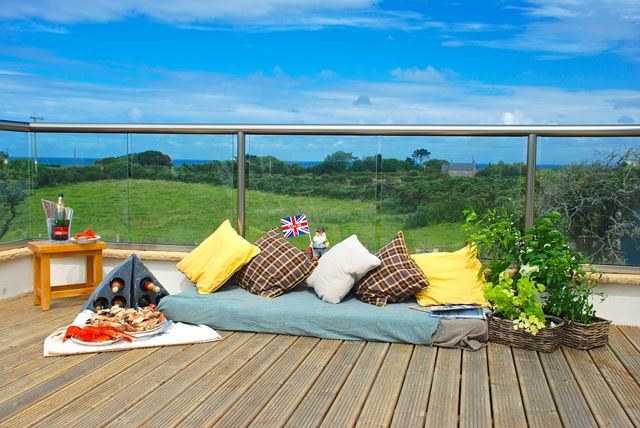 Hassle-free glass balustrade fittings
Very easy to assemble but very strong once put together - Lee Mosey, Ceredigion, Wales.
Perhaps convenience matters more to you? In which case, you'll find our glass balustrades a dream to fit. The fittings are simple to use – the absence of corner posts and clamps mean there's less to fit, which also means there's less to look after. And who wouldn't choose a balustrade that meant easier fitting and easier caring? If you want a sneak peek of how easy it is to fit our glass balustrades, hop on over to our installation guides - there are PDFs and videos to help you through every step. You can also watch our BalcoNans install here.
Beautiful glass balustrade fittings
It's the perfect place with shelter from the wind from which to enjoy cream teas - and the splendid view! - Andrew & Tanya Bellamy, North Cornwall.
Our customers choose glass balustrading because they appreciate the beauty in their surroundings. Whether it's breathtaking scenery, a well-tended garden or quality architecture then that's what you want to see. Not posts, clamps and clunky rails. Our fittings are stylish and unobtrusive. The sleek and effortless appearance of our frameless and semi-frameless balustrades means no visible fittings except for a reassuring handrail on the semi-frameless option. Our handrail systems use fewer posts than balustrades you may have seen elsewhere, so you can enjoy more of your beautiful view. And as an extra bonus, our sleek fittings don't need visible clamps. How's that for a good-looking project?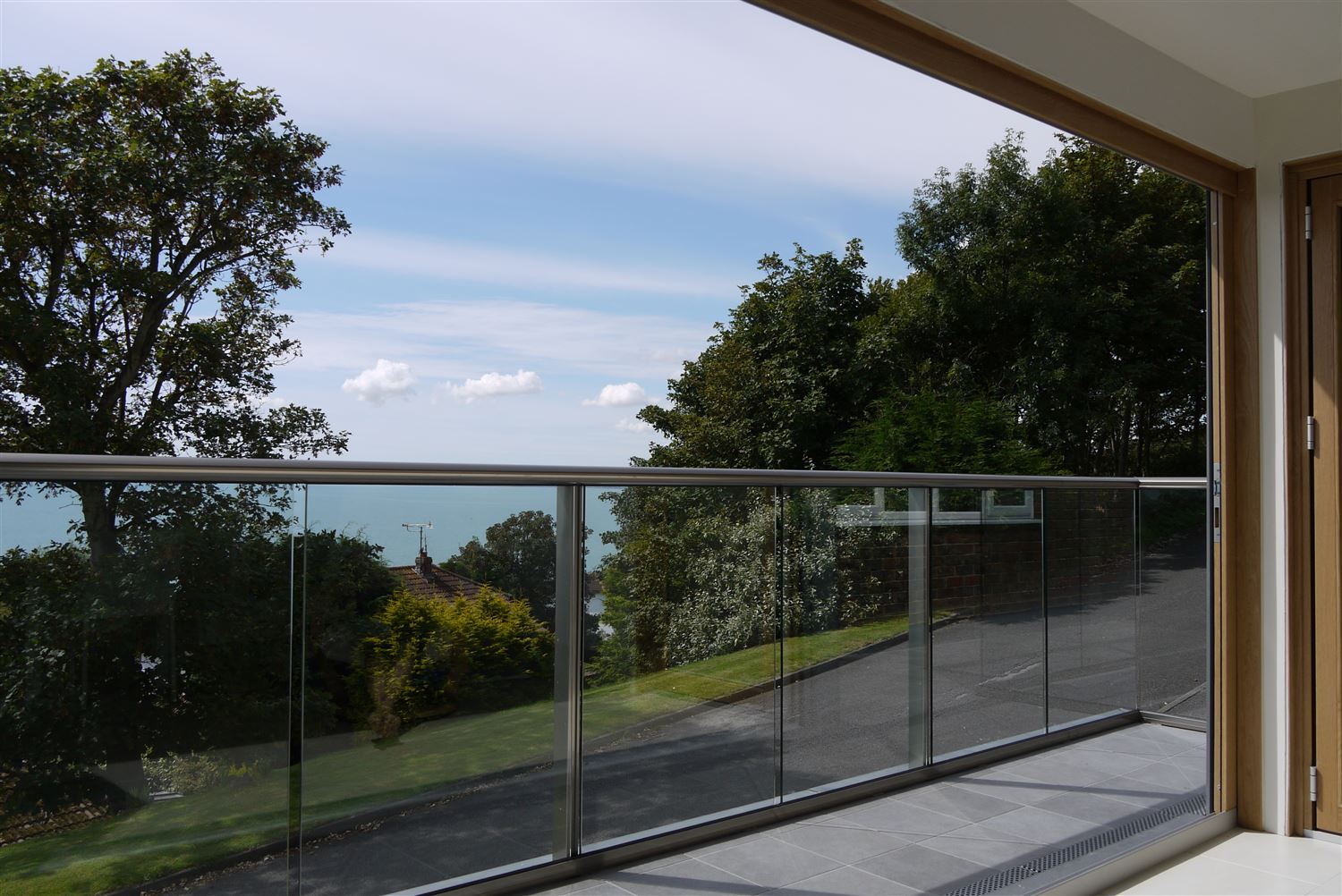 Safe and secure glass balustrade fittings
It does all we wanted, a sturdy barrier to anyone, especially grandchildren, falling down a steep slope into the River Clyde and preserving the river view - David Troup, Kirkfieldbank.
Safety is a minimum requirement for our glass balustrades, and we make sure our fittings exceed British safety standards. Incredibly strong, with a proven track-record, we know our glass balustrade fittings are safe. But no matter how strong and safe the fittings and glass are, your balustrading will only be as safe as the way you plan and fit it. That's why we provide comprehensive information to help you plan your project. Visit our website for information to help you with technical specifications, structural calculations, choosing the right fixings and downloads of technical details for glass balustrades and their fittings.
Flexible glass balustrade fittings
No one else was prepared to do a curve; there was a very 'can-do' positive attitude from Balconette! They can always find a solution. The fitting team was brilliant, really excellent - Stephen and Jo Harwood, Isle of Wight
Are you struggling to get the perfect glass balustrade for your property? Then talk to us. We're glass balustrading experts for good reason. Give us a challenge and we'll rise to it. You'll see how our glass panels and quality anodised aluminium fittings can be combined to create curved, straight, angled, tall or obscured glass balustrading. They can be used in exterior or internal projects, at ground-level or on high-rise buildings. And they're as practical in coastal or exposed environments as they are in urban jungles.
Are you inspired or curious? Then give us a call today. We'd love to help you find the perfect glass balustrade fittings to suit your project.