Self Cleaning and low maintenance glass on balustrades
Self Cleaning and low maintenance glass on balustrades
Glass Balustrades | Juliet Balconies | Curved Glass Doors | Decking | Projects | Galleries | Articles | Reviews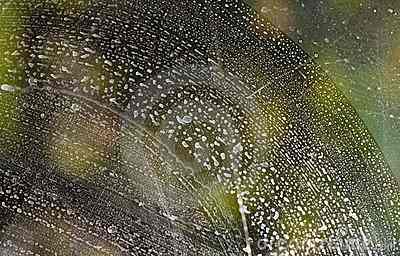 Not always so clear
It is not all plain sailing with glass. It is a common complaint that glass fronts, balconies, canopies and doors require a lot of work to keep them sparkling. There is no point of having glass options if they are unable to be looked through so preventing streaks and build-up of grime is a big task for any home-owner or business. It can often require a lot of elbow grease and the use of some harsh chemicals to return glass to a pristine condition.
But it doesn't have to be this way, not with the possibility of self-cleaning glass. Although the term self cleaning glass may be a slight misnomer, to the owner the results are virtually the same. If the requirement to spend time and effort on cleaning a glass front is greatly reduced but it still manages to look like new after a considerable period of time, the net outcome will be of glass that is as close to self-cleaning as possible.
Hydrophobic Glass Coating
The viable, practical and available answer to self cleaning glass is already here, in the form of durable hydrophobic glass coatings. This coating makes the glass surface smooth and water repellent. It is applied to the glass and the benefits it brings to standard glass being used in these situations is tremendous.
It may surprise people to learn that when viewed under a magnifying glass, glass is not actually smooth but it contains many ridges, peaks and troughs. This is the underlying reason glass becomes opaque over time when not cleaned and this surface architecture increases the possibility for dirt and grime to build up and impair the quality and condition of the glass frontage.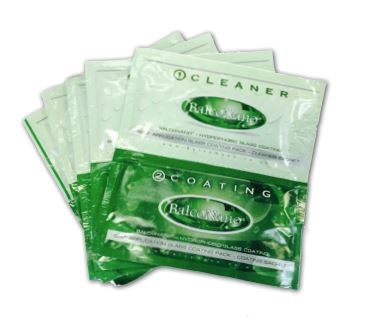 Applying a coating to the glass is the best way of making it water repellent, which will make it much easier to look after, as well as producing benefits in the reduction of bacteria and mould. This means treated glass is ideal for almost all glass applications; showers, glass doors, balustrades, skylights etc. etc. Both internally and externally this hygienic benefit is also of great value.
Some areas of glass are difficult to access and clean and the cost saving benefit in these areas is even more prominent.
Crystal clear glass
It has never been more important or simpler to add to the value of your home, and balconies are a great way of transforming an upper level of a property. Whether it is to create further space to socialise with others or just to add a striking and attractive feature to the home, good quality balconies can transform a home.
Using glass balustrades is a great way to increase the amount of light into the property and to increase the views that are available. Of course, the view can only be improved if the glass is clean enough to see through and this is where low maintenance glass can really improve the quality of a home.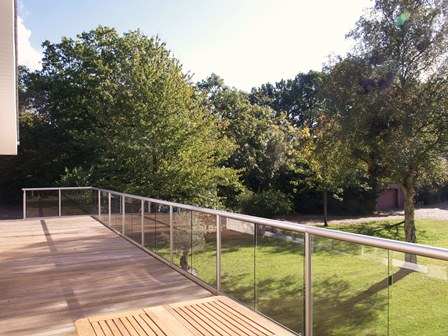 The fact that self-cleaning glass will make your home or building more pleasing on the eye to others will be of benefit but there is a huge sense of pride that comes from keeping glass clean. Most people are aware of how difficult glass can be to maintain so the fact that this new style of self-clean coated glass has the ability to retain its sheen and finish after years is a tremendous asset for any household. If you want to have the best view from your doors, windows, roof light, conservatory or balcony, making sure the glass is crystal clear is the best way to go about it.
Click here to find out more about Balcony Systems' Self Cleaning Glass Coating, BalcoNano www.BalcoNano.com