New glass balconies transform riverside apartments
New glass balconies transform riverside apartments
Glass Balustrades | Juliet Balconies | Curved Glass Doors | Decking | Projects | Galleries | Articles | Reviews
Hampton Wick, London
Contractor: Wild Wood Installations
Proof, if needed, of the transformative effects of glass balustrading is this prestigious London riverside apartment block which has undergone a complete balcony refurbishment using Balconette's products.
The two-year project involved the replacement of existing painted steel and wire balcony railings on 20 apartments in the five-storey building close to Kingston Bridge in Hampton Wick overlooking the River Thames.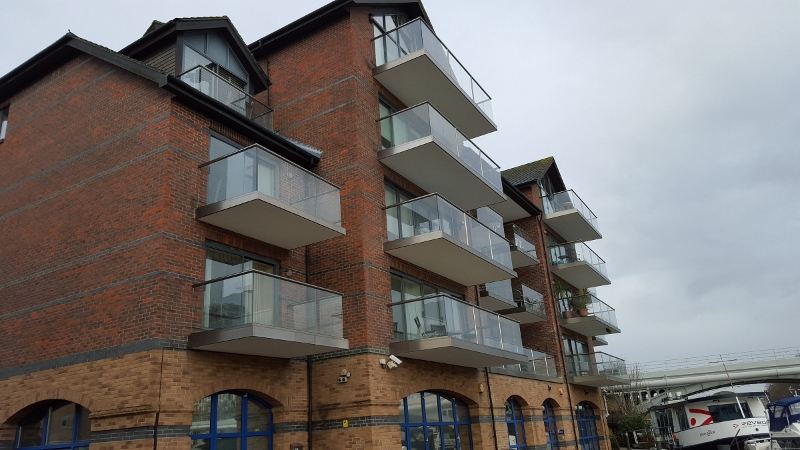 Glass and metal balconies
Over the past 25 years, corrosion of the original steel railings bolted to the concrete slab balconies had left them unsafe and unsightly, despite costly repainting. Having approached several companies for quotes, the residents chose the Balconette product for its 'good combination of glass and metal' that could also meet concerns over weight resting on concrete slabs.
Service was another important factor in their choice, as Chris Waite, Director of the Spinnaker Court Residents' Association explains: "Experience in handling larger projects, such as apartment blocks, was very important to us. Equally crucial was a full-service offer that would co-ordinate all the elements from the planning process and detailed design to installing extras, such as cladding to the balcony slabs."
Chris also specified the fixings to be as close to the edges of the balconies as possible to maximise internal space. Commenting on the new balustrading, he says: "We wanted a balcony system that would be zero-maintenance, draught-free, safe and robust and look contemporary. And of course, within our budget!
"The Balconette product is innovative and its quality has certainly met our expectations. Not only has the clear glass increased the light coming into the apartments, it has also dramatically improved the view to the outside. Everyone is very pleased and the modern appearance of the balustrading has helped to bring the exterior of the building firmly into the 21st century."
From start to finish, Chris says the project had been 'complex and challenging to say the least'. Particular challenges included 'forensic' building control attention to the proposed balcony specifications and 'arduous' dismantling of the old balconies.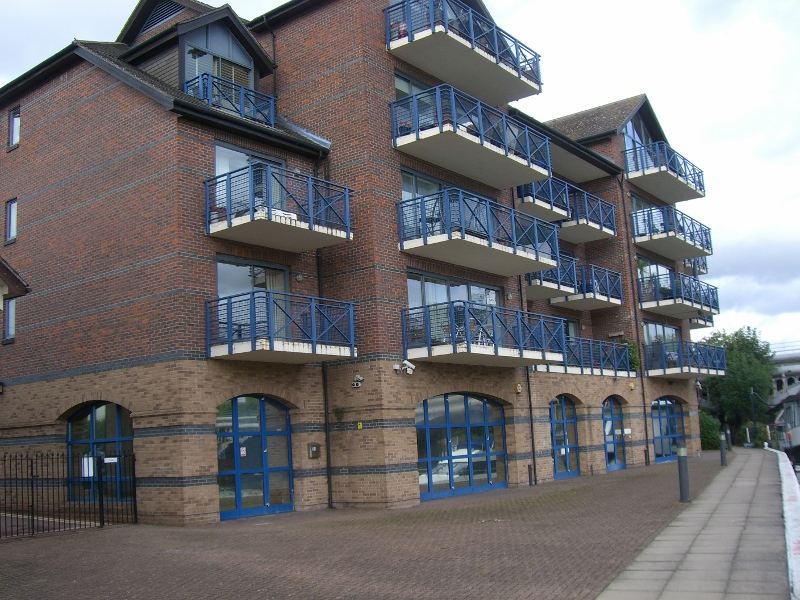 Completed at the end of December 2015, the full-service scheme was carried out by Wild Wood Installations, one of Balconette's long-established Approved Partners.For projects of this size and complexity, the quality of the product, while clearly important is not enough by itself, as Chris points out: "The capabilities, skills, experience and can-do attitude of the installer/project manager is absolutely vital.
And in this respect, Wild Wood Installations have stepped up to the plate – to the extent that I would urge anybody considering a refurbishment of this nature not even to consider proceeding without them!"
He adds: "The result has been transformative and the attributes of the new balconies have attracted attention from not only our residents and visitors, but all the neighbouring properties."
Peter Leck, Director of Wild Wood Installations concludes: "Spinnaker Court has been given a smart contemporary appearance, which hasn't gone unnoticed by the neighbours who have been making enquiries!" Although not without its challenges, we have made this project work and all the residents now have a building to be proud of. It looks fabulous!"