DO YOUR SYSTEMS COMPLY WITH REGULATIONS?
Do Your Systems Comply with Regulations?
​
Glass Balustrades that Comply with Regulations
Yes, our systems are designed to meet all the current regulations and requirements. Each of our systems will have a structural calculation to show confirmation as a whole and for the individual parts. Our systems have also been rigorously tested, on and off-site. In June 2004, we commissioned independent testing and consulting engineers, Sandberg LLP, to test our systems with regard to compliance to BS 6180:1999 and BS 6399:1996 and here you can see their findings.
​
Related FAQ Videos: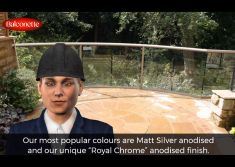 ​
In What Colours Do You Make Your Handrails?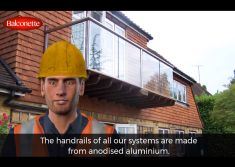 What are the Handrails Made From?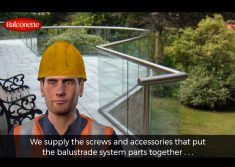 Do You Supply the Fixings?
Related Links for Further Information:
Railing and Balustrades RequirementsGlass Balustrade and Handrail RegulationsFrameless Glass Balustrade Regulations
Get a QuoteGet a BrochureBack to Balustrade FAQs