Bedroom Juliet Balcony
Glass Balustrades | Juliet Balconies | Curved Glass Doors | Decking | Projects | Galleries | Articles | Reviews
Make the Most of Your Bedroom with a Glass Juliet Balcony.
Chances are your bedroom is a private sanctuary. A place where you can relax and recharge in privacy.
A Juliet balcony is a wonderful way to add to the serenity of your bedroom. Add light, a sense of space and fully appreciate your surroundings with the beauty of our non-obtrusive glass balconies.
Let the Light In
A glass Juliet balcony lets you take advantage of natural light at its best. Enjoying those early morning rays as you sit in bed with a cup of tea must be one of the best ways to start the day; all that natural light will set your day off perfectly. And come the autumn and winter, you'll have an unhindered view of the night sky, perfect for a spot of stargazing before bed.
On a more pragmatic angle, a Juliet balcony will bring more light into bedrooms that are a bit too dark and dingy. Perhaps you have an embarrassingly dark guest room? Fit one of our balconies and your guests may love their room so much they don't want to leave…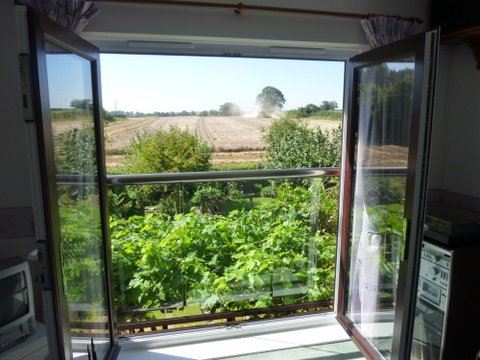 Bring the Outdoors In
If you're lucky enough to have an incredible view from your bedroom window, then a fitting a Juliet balcony lets you enjoy it without leaving your bedroom. Whether it's about enjoying spectacular scenery as you sit in bed on a Sunday morning, or about leaning out of your floor length French windows as you consume the view, your ever-changing bedroom view will be more beautiful than any artwork you could hang on the wall.
Your view will stay spotless for longer if you use our special self-cleaning glass treatment on the glass guarding, saving you the hassle of regularly cleaning the balustrading.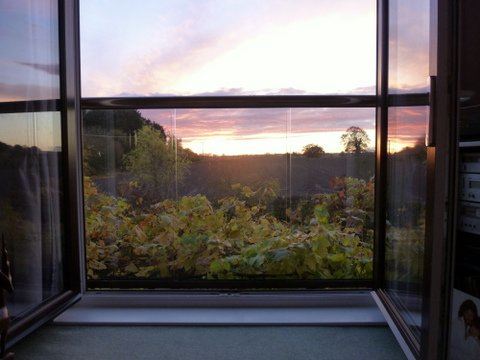 Add a Sense of Space
Some bedrooms can feel a bit on the small side, but in reality you don't need a huge amount of floor space for a bedroom; sleeping and getting dressed take up very little space indeed. What you really need is a sense of space. So cheat your way to spaciousness with a floor length window and glass Juliet balcony. The extra light flooding into your room and the airiness you feel as you open up the windows and breathe in the fresh air will add a whole new dimension to your room. It will certainly involve far less disruption than extending your home or knocking down walls.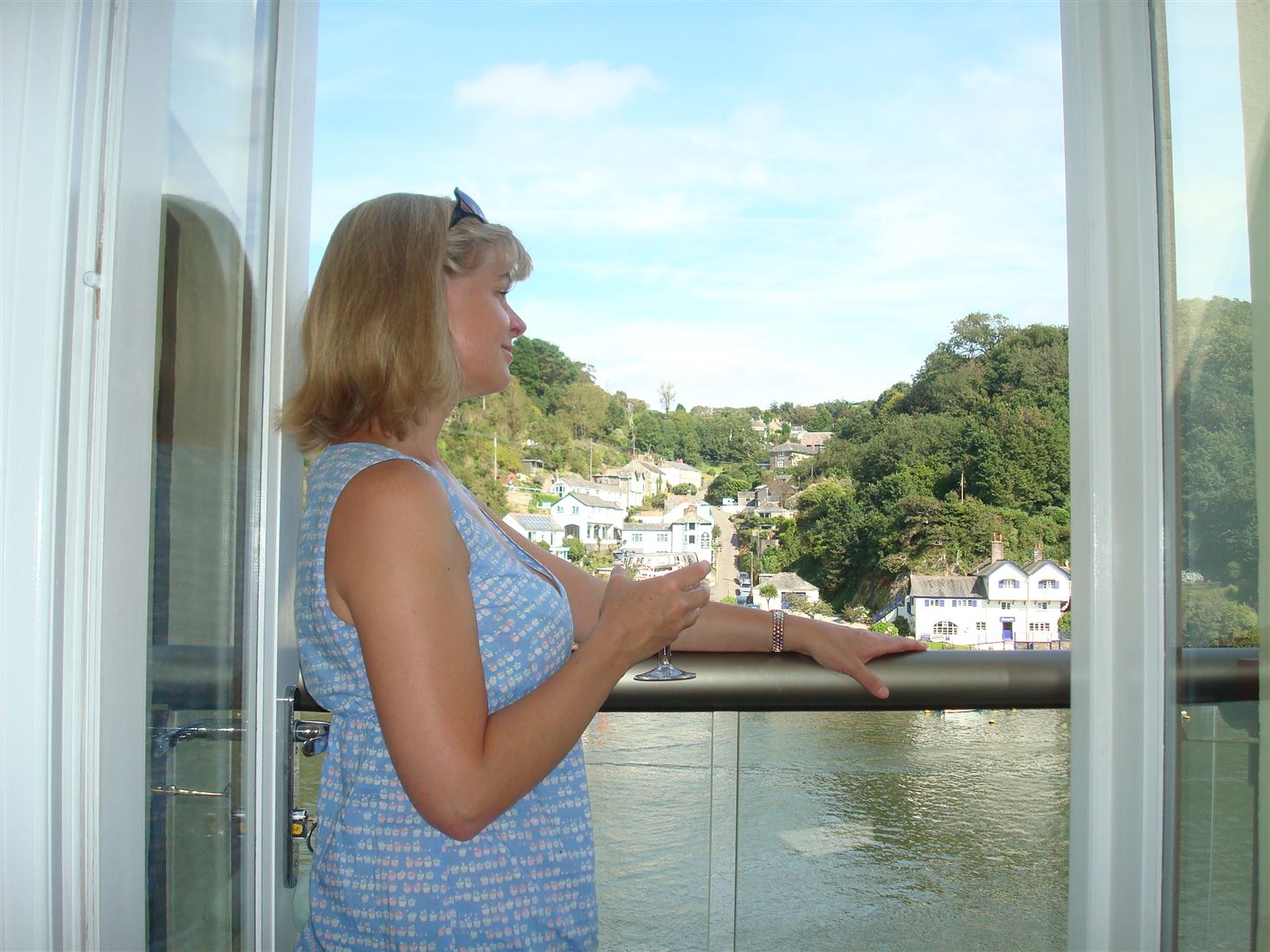 Fresh Air Without the Chill
A Juliet balcony really lets fresh air into your home, perfect for airing your bedroom in the morning or enjoying a balmy evening. But with traditional wrought iron balustrading, there can be too much of a good thing. Wind whipping around your ankles and whisking up the bedding isn't a good start to the day. The glass guarding will help shield you from the worst of the elements, only letting breeze in through the upper portion of the window. So you can enjoy a beautiful view of your surroundings behind the shelter of our toughened glass balustrades.
Interested in understanding how a glass Juliet balcony can enhance your bedroom? Get in touch with us now, we can't wait to help you with your plans.