Why choose a Frameless Glass Juliet Balcony
Why choose a Frameless Glass Juliet Balcony
Glass Balustrades | Juliet Balconies | Curved Glass Doors | Decking | Projects | Galleries | Articles | Reviews
What is a Frameless Glass Juliet Balcony?
A Frameless Glass Juliet balcony uses a single pane of glass to provide a clear, safe and secure barrier for a balcony on or above first-floor level.
Suitable for all types of properties, this simple, highly-effective concept offers an elegant and aesthetic solution that is popular with homeowners, architects and designers alike.
The clear glass is supported by slim, but strong, side-profiles, ensuring a seamless and unobstructed view to the outside while allowing in plenty of natural light and creating a feeling of spaciousness.
Capable of spanning French Doors up to 3.15 metres wide, the Balconette Frameless Glass Juliet balcony is a stunning enhancement to any home.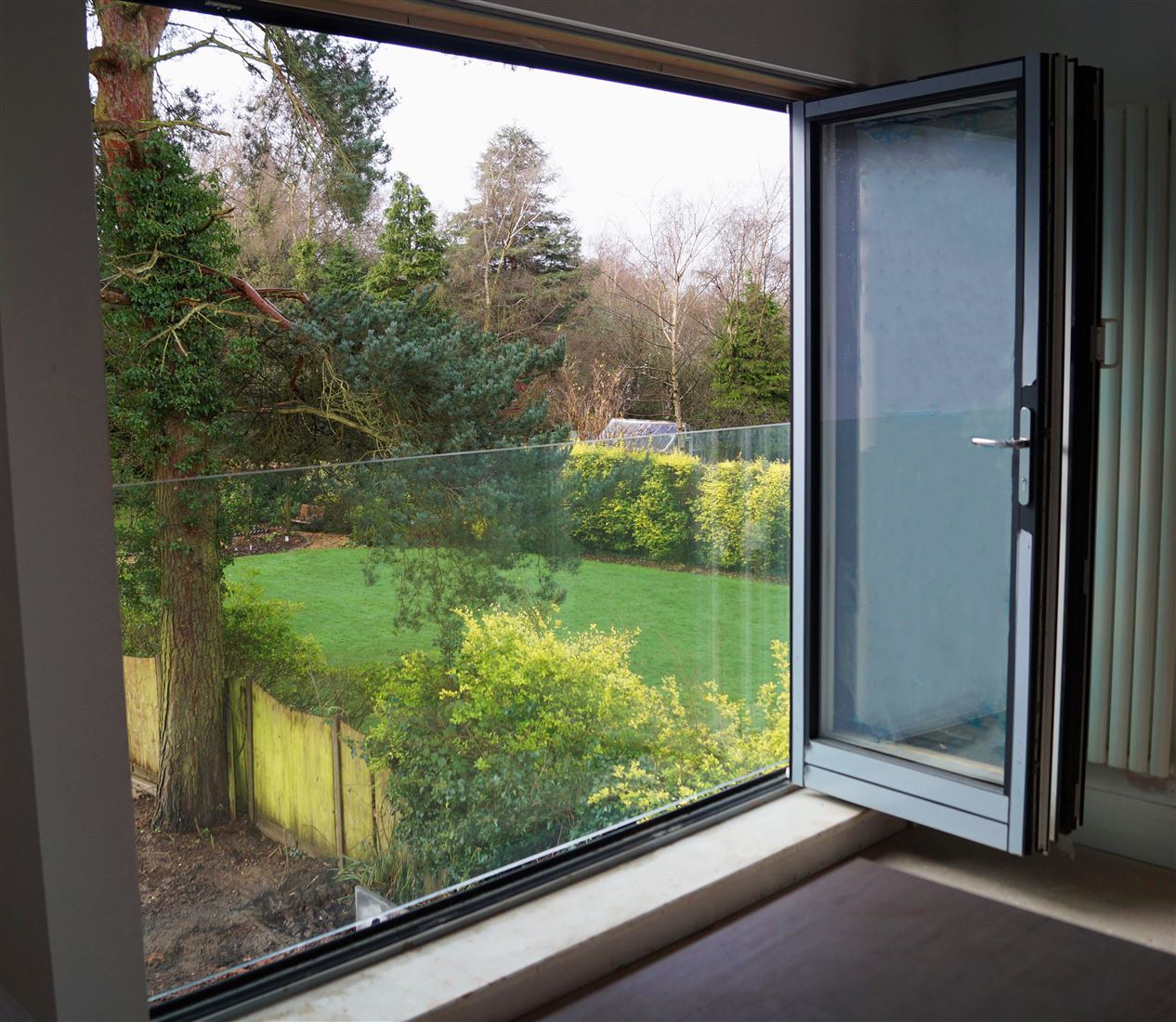 Why choose a Frameless Glass Juliet balcony?
Having no vertical posts, rails or spindles to block the view, a Frameless Glass Juliet balcony from Balconette offers many advantages over alternative systems on the market.
As a minimalist and maintenance-free balcony guarding solution, it makes the perfect partner for French, or any doors installed on the first floor or above. There's no need for time-consuming painting as an occasional wipe-clean is enough to keep it looking sparkling.
All Balconette Frameless Glass Juliet balconies use 21.5mm laminated and toughened glass panels. They are supplied in a variety of standard and custom sizes up to 3.15 metres in width as one panel of glass. Seven standard sizes are stocked, ranging from 1280mm to 2840mm and available in a five working day turnaround.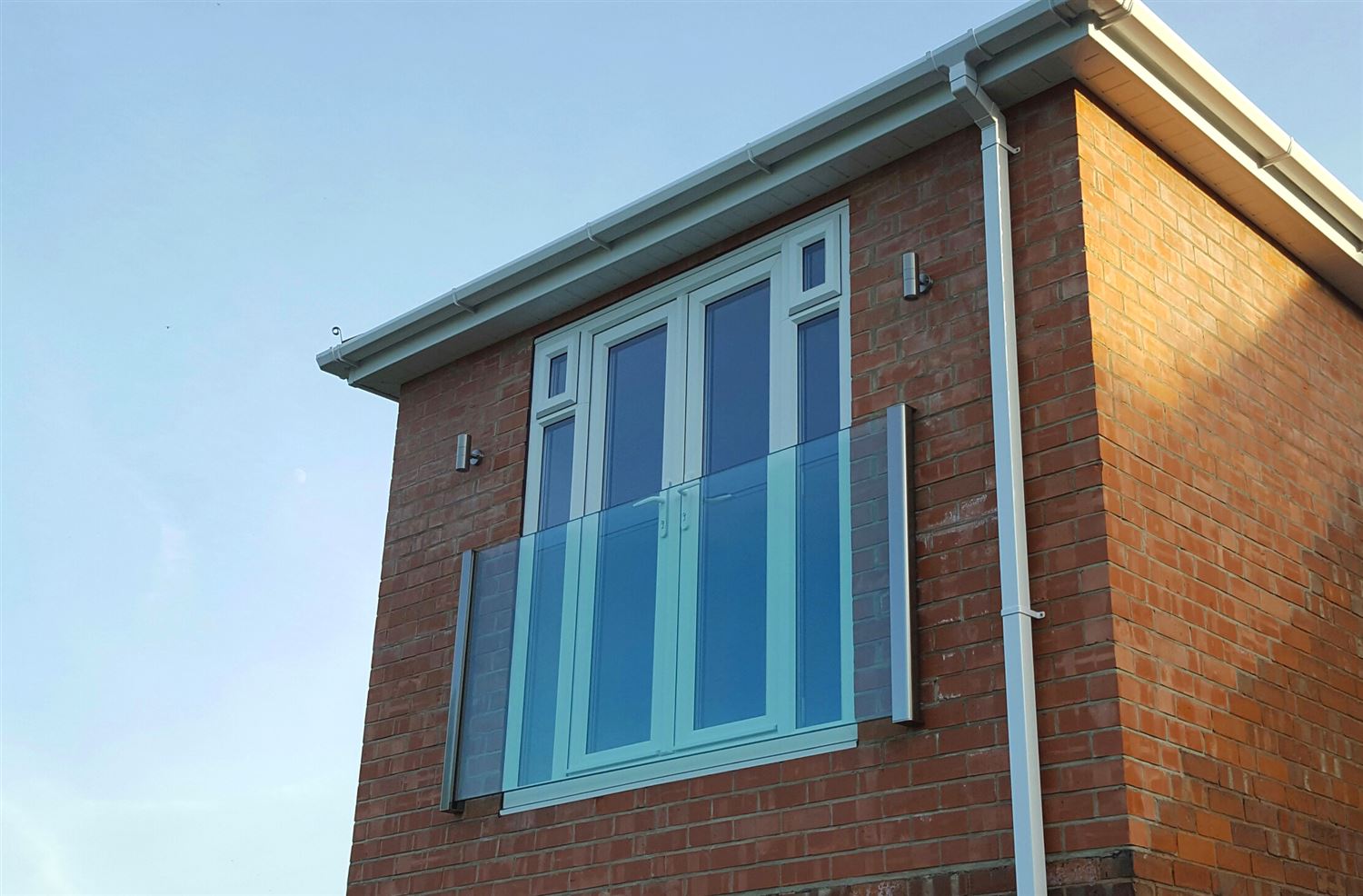 Installing your Frameless Glass Juliet balcony
Here at Balconette, we listened to what our customers wanted and have designed what we believe is one of the most stylish and aesthetic Frameless Glass Juliet balconies on the market.
Not only do our products look great, they are designed to perform well, be straightforward to install and ensure many years of reliable service. Our Frameless Glass Juliet balconies are also fully compliant with current building regulations.
Once you have selected your product, our technical team can assist and supply the relevant load tests and structural calculations. Installing your Juliet balcony can be undertaken by any reputable local building company; however, a number of our customers have successfully fitted them themselves.
Prior to installation, it's important to prepare for the weight of the glass when installing your Frameless Juliet. The glass is held in place by two supporting side-profiles, secured to the walls either side of the aperture. The side-profiles allow tolerances for installation where previously very accurate drilling was required for glass with pre-drilled holes.
Whether you're renovating an existing home, adding a new extension or even self-building, why not consider a Frameless Glass Juliet balcony to fulfil your design objectives.