Frameless Juliet Balcony in Buckinghamshire
Frameless Juliet Balcony in Buckinghamshire
Glass Balustrades | Juliet Balconies | Curved Glass Doors | Decking | Projects | Galleries | Articles | Reviews
Joanne & Ian Marshall, Buckinghamshire
Our frameless Juliet balcony looks absolutely brilliant!
Converting a window into a French Door with a Balconette Frameless Juliet balcony has made the spare bedroom a more 'desirable choice' in the Joanne and Ian Marshall household.
The couple chose Balconette's Frameless Juliet option to boost natural light and keep the view over their 100-foot long back garden in Buckinghamshire. Installed last summer, they are delighted with how the clear glass Juliet balcony looks, saying: "We love the aesthetics of it from both inside and outside the house; it looks absolutely brilliant!"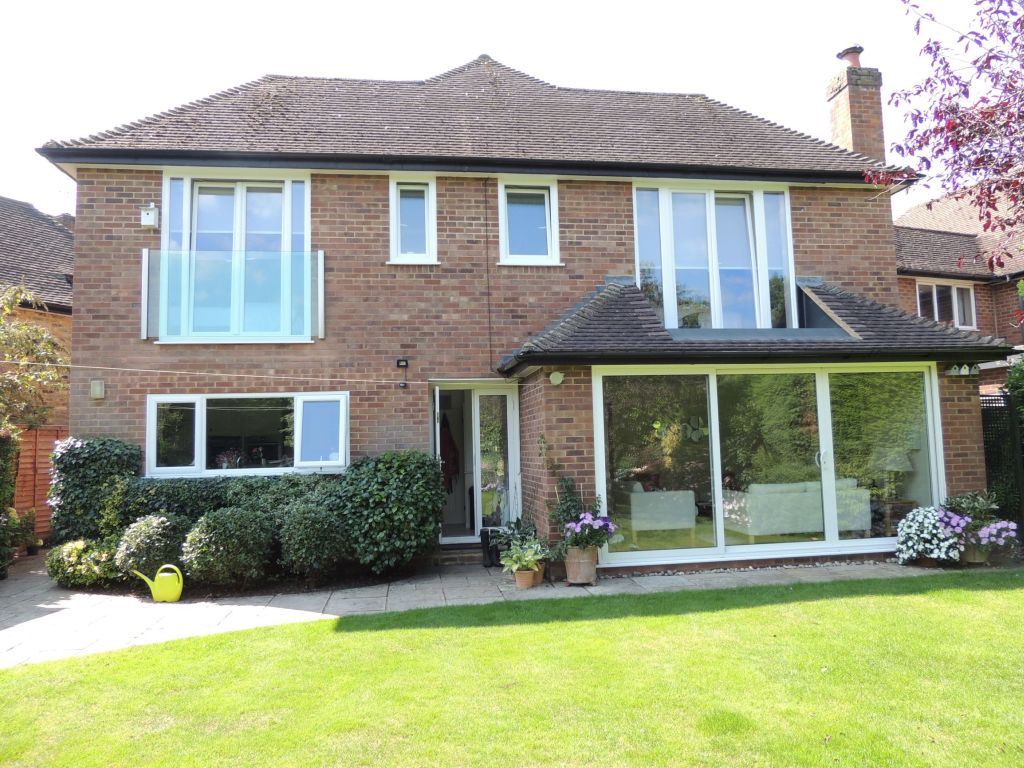 Joanne explains how the balcony has made such a huge difference to the bedroom internally that her sister now prefers that room when she comes to stay.
"She stays with us a lot and always preferred one of the other rooms," says Joanne. "Now she's switched bedrooms and loves the balcony because she can sit up in bed and watch the birds on the feeders.
"Putting in electric roller blinds, rather than heavy curtains, has made a big difference as they do not spoil the look of the balcony and brighten the whole room."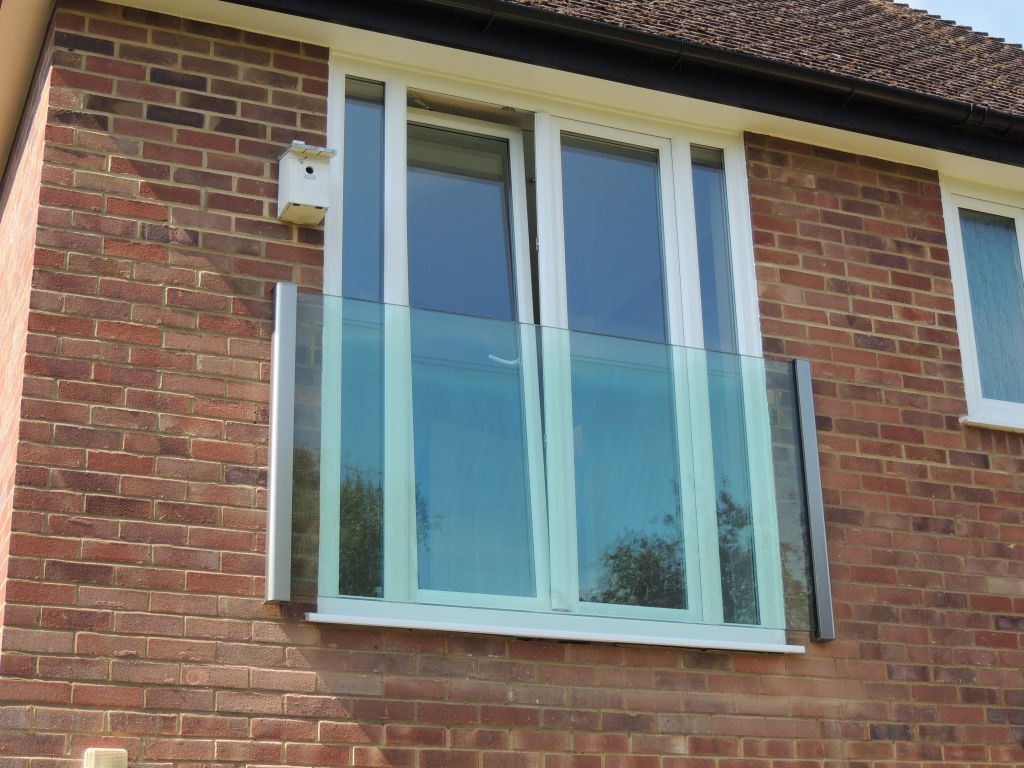 The French Door and Juliet balcony were installed by their local builder as part of on-going improvements to their four-bedroomed home, built in 1960.
Joanne adds: "On completing the work, our installer was so impressed with the quality and appearance of the Balconette Juliet balcony that he is planning to fit one in his own home. We are delighted with our balcony and would certainly recommend Balconette."