WHAT THICKNESS OF GLASS DO YOU SUPPLY?
What Thickness of Glass do You Supply?
​
Juliet Balcony Glass Thickness
Our Orbit, Aerofoil & Mirror Juliet systems use 10mm toughened glass, and our Frameless Juliet system uses 21.5mm laminated and toughened glass.
​
Related FAQ Videos: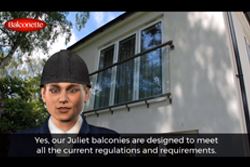 ​
Do Your Systems Comply with Regulations?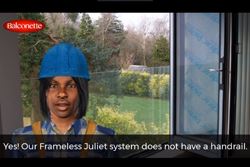 Can Your Juliet Balconies be Made Without a Handrail?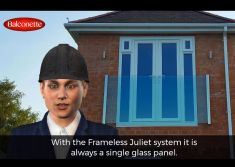 Can the Juliet Balcony be Made From a Single Pane of Glass?​
Related Links for Further Information:
Frameless Glass Juliet BalconiesOrbit / Aerofoil Juliet Balconies
Mirror Juliet BalconyGet a QuoteGet a BrochureBack to Juliet FAQs