CAN YOUR JULIET BALCONIES BE MADE WITHOUT A HANDRAIL?
Can Your Juliet Balconies Be Made Without a Handrail?
​
Frameless Juliet Balcony Options
Our Frameless Juliet system does not have a handrail. Our Orbit, Aerofoil & Mirror Juliet systems' strength and design are reliant on the handrail and therefore these systems will always include a handrail.
​
Related FAQ Videos: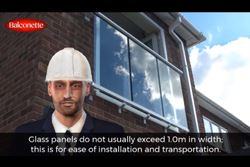 How Wide are the Sections of Glass You Provide?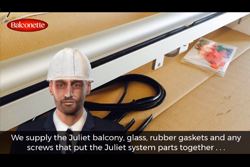 Do You Supply the Fixings?
Related Links for Further Information:
Frameless Glass Juliet BalconiesOrbit / Aerofoil Juliet BalconiesGet a Quote
Get a BrochureBack to Juliet FAQs