STAIRS GLASS BALUSTRADE TECH SPECS AND DRAWINGS
Stairs Glass Balustrade Tech Specs and Drawings
Tech Specs | Installation | Gallery | Projects | Reviews
Drawings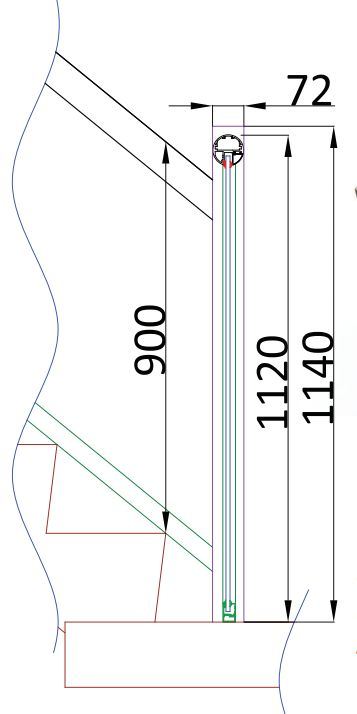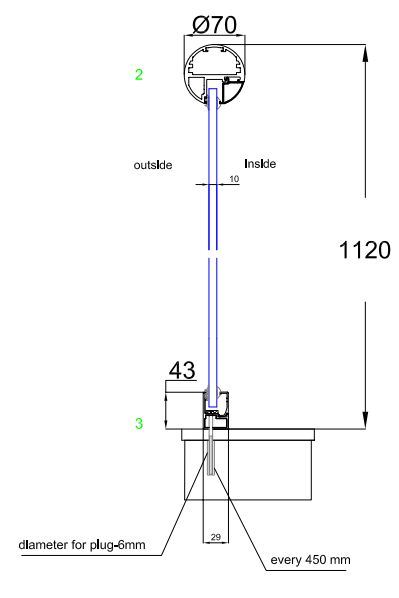 Wall Bracket (concealed)
Can only be used on sections not fixing directly between two vertical surfaces.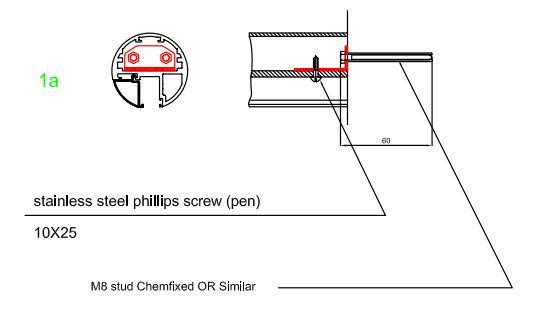 Wall Bracket (visable lower fixing)
Must be used on sections fixing directly between two vertical surfaces.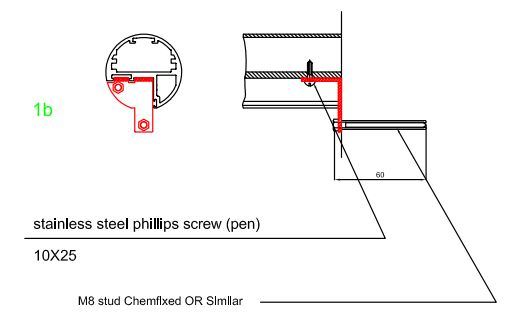 ​
Technical Materials Specification
Balustrade and base structure: 6063 T5 extruded aluminium profiles.
Paint/coating: 60-100 micron Polyester powder coating in white colour, or 10-15 micron high-quality anodizing in bronze or natural satin finish. Also available our new "Royal Chrome" anodized finish. RAL colour options available for large projects only.
Insert/Primary Posts: Galvanized Steel with 10mm-15mm thick base plates.
Gaskets: EPDM (ethylene-propylene rubber)
Glass: 10mm Clear Toughened or 9.5mm Toughened & Laminated clear glass.
Permitted Loading: Uniformly distributed line load on the handrail 0.74 kN/m, point load to infill 1.0kN, it is assumed that the wall/structure being fixed to can support the required loads.
Structural Calculations
The Structural Calculations below are for each system type. The balcony 1 and Balcony 2 systems have two calculations for each system. One with a reinforcing bar and one without. The reinforcing bar allows us to span a bit further without needing posts than without on these systems.
Installation