WHAT IF I CAN'T FIX THE BOTTOM RAIL UNDER THE SILL?
What If I Can't Fix the Bottom Rail Under the Sill?
​
Solutions Which Don't Require a Juliet Balcony to be Fitted Under the Sill
Two of our Juliet systems offer a good solution for situations where it's difficult, or not possible, to fix under the sill of the doors. There's our Mirror Juliet system, in which the bottom rail fixes on either side of the opening, just like the handrail, or the Frameless Juliet system, which utilises vertical fixings on the sides of the opening.
​
Related FAQ Videos: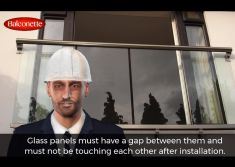 Why do you leave a gap in between the glass panels?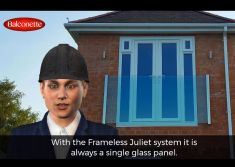 Can the Juliet Balcony be Made From a Single Pane of Glass?​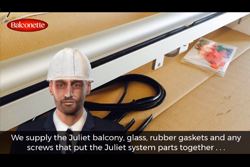 Do You Supply the Fixings?
Related Links for Further Information:
Frameless Glass Juliet BalconiesMirror Juliet Balcony
Get a QuoteGet a BrochureBack to Juliet FAQs