HEAVY DUTY GLASS CLEANER FOR WINDOWS, SHOWERS ETC
WHY USE A HEAVY DUTY GLASS CLEANER?
Have you ever scrubbed and scrubbed glass but couldn't get it clean? BalcoNano® Heavy Duty Glass Cleaner is recommended when your build up of dirt, grime, calcium and other mineral deposits is so great, cleaning your glass is just too hard. That is the time to use an industrial strength cleaner for your glass.
Why? Glass is not as smooth as it appears. Looking under a microscope will reveal a pitted uneven surface. Also, the older glass becomes, the more deteriorated the surface and so the more difficult it is to clean and keep clean. That is why we sell what are known as self cleaning glass products, which thoroughly coat clean glass, filling in the gaps and making the surface a lot smoother. If you have ingrained dirt, then we recommend our BalcoNano® Heavy Duty Glass Cleaner to be used first.
Most lodged dirt is either acid or alkaline and the things that tend to stick to glass are alkaline, mostly mineral deposits that come from water, generally calcium. The easiest way to dissolve these deposits is to use a mild acid, which is what is in most bathroom cleaners. However, when mineral deposits have been there for a long time and have built up, a heavier acid is needed and that is why we offer our Heavy Duty Glass Cleaner.
HOW TO APPLY THE BALCONANO® HEAVY DUTY GLASS CLEANER
Wipe it on and leave it for a few minutes, then gently rub and rinse, and you'll probably observe this cleaner almost "melting away" your calcium deposits and other dirt, being industrial grade. After rinsing, your glass will look terrific, even if it is still pitted and uneven. If it doesn't, then re-apply BalcoNano® Heavy Duty Glass Cleaner and then your glass should look fabulously clean!!!
Unfortunately, your glass will not continue looking that good because all of those little holes are just waiting to get filled up again but our Heavy Duty Glass Cleaner will have done its magic.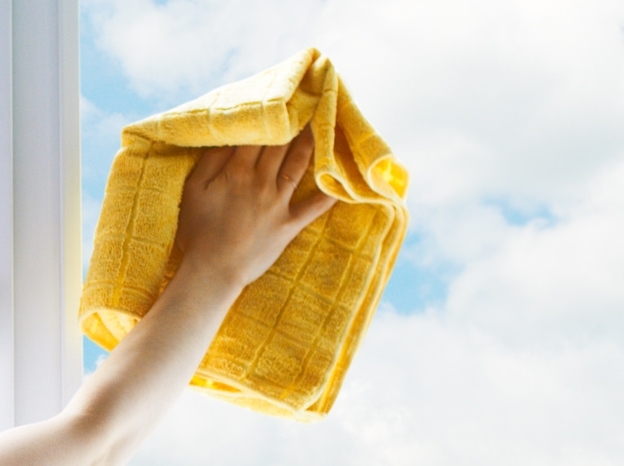 AFTER YOUR GLASS IS COMPLETELY CLEAN
Your next step is to use the clean cleaner that comes in the top double sachet. Next, your surfaces are ready for an application of BalcoNano® Glass Coating. Covering your glass with a thin layer our transparent glass coating will ensure that future dirt, grime, slime, mineral deposits and other unwanted particles will not tend to stick; and anything that does hold on, will be much easier to remove.
Our heavy Duty Glass Cleaner is so good that it can strip away your BalcoNano® Glass Coating. Therefore you would only use our Heavy Duty Glass Cleaner before coating your glass.
Buy BalcoNano® Heavy Duty Glass Cleaner today!
IS SELF CLEANING GLASS A DREAM?
Can there really be such a thing as self cleaning glass?
As smooth and perfect as glass may seem, the surface is in fact tremendously pitted. These imperfections and holes fill up and become embedded with dirt, grime, slime, bacteria, calcium and other mineral deposits and that is why windows and shower doors need a lot of cleaning to maintain their brilliance
That cloudy look windows can get is in fact mostly calcium that came from water and got stuck on the surface, after the water evaporated. Also glass continues to deteriorate over time, so is harder and harder to keep clean.
Imagine if you could somehow thoroughly clean glass one last time and then make it self cleaning! While you are dreaming, why not take it a step further and imagine that it could stay that way for a few years without the need to thoroughly clean, polish or work so hard to keep it looking good.
WHAT IS SELF CLEANING GLASS?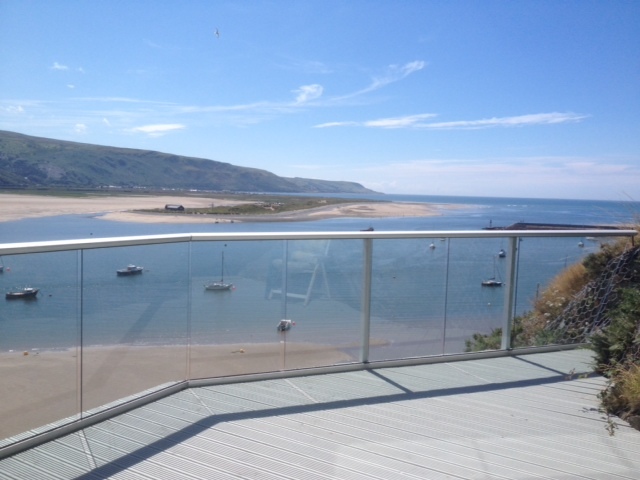 With the latest technology, this dream of self cleaning glass is entirely possible. Our BalcoNano Glass Coating is a transparent shield that is applied to any glass or ceramic surface, giving it a hard and durable water repellent and "self-cleaning" surface. Dirt and other deposits cannot cling to the treated glass surface and either wash away easily or can be simply cleaned with water and a cloth.
What happens is that our glass coating makes the glass water repellent and the water can't get into the pits and valleys of the glass. In fact the water will sit high on the surface and the droplets will tend to curl up and quickly roll away. Dirt, grime, slime, calcium and other deposits will not be able to embed or cling strongly to the surface and will wash away easily.
This is why it is known as self cleaning glass - it does practically clean itself. For more details and a more visual representation of how self cleaning glass works, we advise, watching this film.
THE LIFE SPAN OF SELF CLEANING GLASS COATING
From a practical point of view, if properly prepared by thorough cleaning, your self cleaning glass coating will keep the surfaces smooth and reduce your cleaning cycle by up to 90% for 3-10 years, and when the glass coating gets too old and worn, it can be renewed by a deep clean using our BalcoNano® Heavy Duty Glass Cleaner and a new coat can be applied.